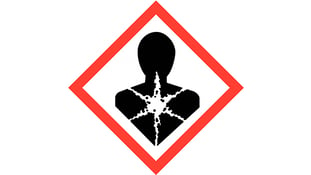 On September 13, the US Environmental Protection Agency (EPA) added to its website a portal with information about the agency's many regulatory, research and informational efforts addressing carcinogen hazards and controls. This information supports the Biden Administration's "Cancer Moonshot." EPA undertakes carcinogen control efforts by applying legal authority under many of the environmental protection statutes it administers. The remainder of this note summarizes the agency efforts identified on EPA's new web portal.
How does EPA participate in the Cancer Moonshot?
In February 2022, President Biden convened a "Cancer Cabinet" consisting of EPA and 14 other agencies, to coordinate US federal activities related to cancer and carcinogens. The Cancer Cabinet has identified five priorities:
Close the screening gap

Understand and address environmental exposure

Decrease the impact of preventable cancers

Bring cutting edge research through the pipeline to patients and communities

Support patients and caregivers
EPA's legal authority provides for science-based public health protections authorized by the laws it administers.
How do EPA's authorities and programs address carcinogens?
EPA's new web portal provides summaries and links to a wide variety of programs and efforts, with the information organized into the following sections:
Addressing Pesticides and Toxic Chemicals
EPA evaluates new and existing pesticides and toxic chemicals for risks to human health, including cancer. The web portal highlights the following:
Risk Management for Existing Chemicals under Toxic Substances Control Act (TSCA) (I've written about this several times, including HERE)

Regulation of Ethylene Oxide (EtO) Under the Federal Insecticide, Fungicide, and Rodenticide Act (FIFRA)





Reducing Air Pollution
Clean Air Act (CAA) regulation of stationary and mobile sources of hazardous air pollutants (HAPs) addresses a number of carcinogens through
Regulatory programs including National Emissions Standards for Hazardous Air Pollutants (NESHAPs) and vehicle emission controls

Information and grant programs


Water Actions
EPA applies the Clean Water Act (CWA) and Safe Drinking Water Act (SDWA) to water pollutants, including carcinogens.
Land, Disposal, and Emergency Response
These include activities to manage and reduce wastes and to remediate and revitalize contaminated lands (brownfields). EPA's examples focus on short-term removal actions and longer-term cleanups under the Superfund law (Comprehensive Environmental Response, Compensation, and Liability Act (CERCLA)).
Addressing Per- and Polyfluoroalkyl Substances (PFAS)
So-called "forever chemicals" have become a significant regulatory priority for EPA. EPA programs derive authority from SDWA, CERCLA, and the Resource Conservation and Recovery (RCRA). (I summarized these efforts HERE).
Research
Most of EPA's regulatory authorities are accompanied by statutory directives to conduct or review relevant research, including biological and environmental evaluations and risk associations for chemical exposures.
Children's Health
EPA notes that children's metabolisms and growing bodies make them more vulnerable to many chemical hazards, including those from carcinogens. This section identifies a variety of EPA programs addressing these issues.
More Cancer Indicators
This section identifies EPA programs tracking cancer causes and cancer rates.
Enforcement and Compliance Actions
This section identifies EPA's enforcement efforts, including its National Enforcement and Compliance Initiatives (NECIs) (which I discussed HERE ).
Environmental Justice
EPA has long made formal policy commitments to support environmental justice, although the scope and effectiveness of its actual efforts has varied considerably over time. This section identifies that "EJScreen is EPA's nationally consistent screening tool for environmental justice" and also summarizes environmental justice grant and technical assistance programs.
Environmental Impact Evaluations
This section summarizes EPA activities commenting on other agencies' environmental impact statements (EISs) and other documents developed in compliance with the National Environmental Policy Act (NEPA). (I most recently discussed government-wide NEPA policies HERE).
Environmental Economics
This section identifies EPA activities "evaluating the economic costs, benefits and impacts of proposed environmental regulations and policies on the national economy and society", and considering improvements to applicable methodologies.
Regional Projects and Geographic Initiatives
This section identifies EPA work with states, local governments, and tribes.
International and Tribal Initiatives
This section identifies EPA work with US tribes and with international agencies.
What happens now?
This compilation of EPA information has no direct regulatory impact on its carcinogen-related activities, but does serve as a reminder to organizations to consider the health, environmental, and regulatory impacts of their use of carcinogens. Readers should also remember that many other agencies, notably the Occupational Safety and Health Administration (OSHA) and state OSH agencies, also administer requirements related to carcinogens. Furthermore, agencies' lists of the carcinogens they target vary considerably.
Self-assessment checklist?
Do any of the organization's activities involve the use of materials identified by EPA as carcinogens?
If so, has the organization evaluated its compliance with any applicable requirements?
Do any of the organization's activities involve the use of materials identified by other federal, state or local regulators as carcinogens?
If so, has the organization evaluated its compliance with any applicable requirements?
Does the organization evaluate its use of carcinogens to identify ways to reduce potential exposures (including substitution of non-carcinogenic materials, improved materials handling, and improved and reduced waste releases to environmental media)?
Where can I go for more information?
About the Author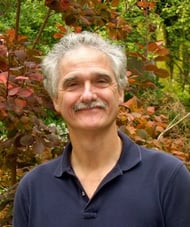 Jon Elliott is President of Touchstone Environmental and has been a major contributor to STP's product range for over 30 years.

Mr. Elliott has a diverse educational background. In addition to his Juris Doctor (University of California, Boalt Hall School of Law, 1981), he holds a Master of Public Policy (Goldman School of Public Policy [GSPP], UC Berkeley, 1980), and a Bachelor of Science in Mechanical Engineering (Princeton University, 1977).

Mr. Elliott is active in professional and community organizations. In addition, he is a past chairman of the Board of Directors of the GSPP Alumni Association, and past member of the Executive Committee of the State Bar of California's Environmental Law Section (including past chair of its Legislative Committee).
You may contact Mr. Elliott directly at: tei@ix.netcom.com