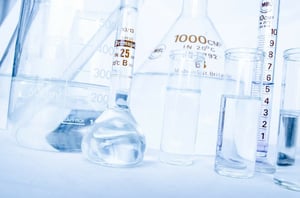 The 2016 Amendments to the Toxic Substances Control Act (TSCA; the "Frank R. Lautenberg Chemical Safety for the 21st Century Act") assigned the Environmental Protection Agency (EPA) a variety of new responsibilities and powers to review and regulate chemicals in commerce in the United States. These changes include additional requirements to review chemicals already in use (I summarized this piece of the new TSCA here). Despite all the changes to EPA priorities since 2016 (i.e., during the Trump Administration), EPA has marched forward with these chemical reviews. These reviews include formal statutory requirements to identify separate lists of 20 "high priority" – i.e., potentially high risk – chemicals for accelerated reviews, and 20 "low priority" chemicals EPA considers not to need further review. I wrote about EPA's 2019 proposals for these lists here.
EPA has now finalized its list of 20 low priority chemicals. EPA is finalizing the list it proposed last year.
Which Chemicals are Low Priority and So Not Subject to Evaluation?
EPA has adopted the following list of 20 low priority chemicals, which will not be evaluated further under this TSCA process. These chemicals (with their Chemical Abstracts Service (CAS) number) are:
1-Butanol, 3-methoxy-, 1-acetate (CAS 4435–53–4)

D-gluco-Heptonic acid, sodium salt (1:1), (2.xi.)- (CAS 31138–65–5)

D-Gluconic acid (CAS 526–95– 4)

D-Gluconic acid, calcium salt (2:1) (CAS 299–28–5)

D-Gluconic acid, .delta.-lactone (CAS 90–80–2)

D-Gluconic acid, potassium salt (1:1) (CAS 299–27–4)

D-Gluconic acid, sodium salt (1:1) (CAS 527–07–1)

Decanedioic acid, 1,10-dibutyl ester (CAS 109–43–3)

1-Docosanol (CAS 661–19–8)

1-Eicosanol (CAS 629–96–9)

1,2-Hexanediol (CAS 6920–22– 5)

1-Octadecanol (CAS 112–92– 5)

Propanol, [2-(2- butoxymethylethoxy)methylethoxy]- (CAS 55934–93–5)

Propanedioic acid, 1,3-diethyl ester (CAS 105–53–3)

Propanedioic acid, 1,3-dimethyl ester (CAS 108–59–8)

Propanol, 1(or 2)-(2- methoxymethylethoxy)-, acetate (CAS 88917–22–0)

Propanol, [(1-methyl-1,2- ethanediyl)bis(oxy)]bis- (CAS 24800–44–0)

2-Propanol, 1,1′-oxybis- (CAS 110–98–5)

Propanol, oxybis- (CAS 25265– 71–8)

Tetracosane, 2,6,10,15,19,23- hexamethyl- (CAS 111–01–3)
What Now?
EPA's intention in publishing this list is to reassure users and the general public that they are safely low risk.
Self-Evaluation Checklist
Does the organization manufacture, process, or use any chemical that EPA has just identified as low priority and therefore not due to receive risk assessment?
If so, has the organization reviewed its activities involving chemical uses that might be satisfied by substituting any of these low priority chemicals?

If so, has the organization reviewed its activities involving any such chemical, for present hazards and possible substitution?
Where Can I Go For More Information?
STP Compliance EHS provides a variety of single-law and multi-law services, intended to facilitate clients' understanding of and compliance with requirements.
About the Author

Jon Elliott is President of Touchstone Environmental and has been a major contributor to STP's product range for over 30 years.

Mr. Elliott has a diverse educational background. In addition to his Juris Doctor (University of California, Boalt Hall School of Law, 1981), he holds a Master of Public Policy (Goldman School of Public Policy [GSPP], UC Berkeley, 1980), and a Bachelor of Science in Mechanical Engineering (Princeton University, 1977).

Mr. Elliott is active in professional and community organizations. In addition, he is a past chairman of the Board of Directors of the GSPP Alumni Association, and past member of the Executive Committee of the State Bar of California's Environmental Law Section (including past chair of its Legislative Committee).
You may contact Mr. Elliott directly at: tei@ix.netcom.com
Image by PublicDomainPictures from Pixabay