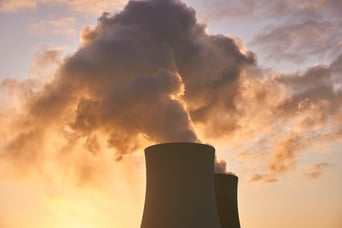 On August 17, the US Environmental Protection Agency (EPA) issued a memorandum announcing its National Enforcement and Compliance Initiatives and continuing enforcement priorities for the upcoming fiscal years 2024-2027 (NECI memo). This announcement specifies existing initiatives that EPA will extend, and additional new ones. The NECI memo explains that EPA selected its priorities based on the following three criteria:
the need to address serious and widespread environmental issues and significant violations impacting human health and the environment, particularly in overburdened and vulnerable communities

a focus on areas where federal enforcement authorities, resources, and/or expertise are needed to hold polluters accountable and promote a level playing field

alignment with EPA's Strategic Plan.
The remainder of this note summarizes the enforcement priorities expressed in the NECI memo.
What are EPA's new and continuing 2024-27 National Enforcement and Compliance Initiatives?
The new NECI memo identifies the following priorities:
Mitigating Climate Change
Overall, EPA's top priority is "tackling the climate crisis," and the agency expects that enforcement and compliance efforts that reduce greenhouse gas (GHG) emissions will help limit the worst effects of climate change. EPA pledges to use its criminal and civil enforcement authorities to address three significant contributors to climate change:
methane emissions from oil and gas facilities

methane emissions from landfills

the use, importation, and production of hydrofluorocarbons (HFCs; my most recent discussion of EPA's regulatory pushes is HERE)

Addressing Exposure to per- and polyfluoroalkyl substances (PFAS)
Reducing the hazards of the PFAS "forever chemicals" has been another EPA regulatory priority (my most discussion are listed HERE), and EPA has proposed listing some or all PFAS as hazardous under the Resource Conservation and Recovery Act (RCRA) and Superfund (CERCLA) laws. The NECI memo reaffirms and strengthens commitments to related enforcement efforts. The NECI memo identifies the following initial efforts:
identifying and characterizing PFAS contamination near PFAS manufacturing and use facilities, using authorities such as CERCLA, RCRA, the Clean Water Act, and the Safe Drinking Water Act

performing oversight of PFAS characterization and control activities at federal facilities

"continuing to address violations and imminent and substantial endangerment situations by major PFAS manufacturers, federal facilities, and other industrial parties who significantly contributed to the release of PFAS contamination into the environment"

Protecting Communities from Coal Ash Contamination
The NECI memo notes that in 2021, coal-fired electric utilities generated almost 80 million tons of coal ash ("coal combustion residuals (CCR)"), which are stored in approximately 300 regulated CCR facilities nationwide. This initiative will focus on investigations, particularly at coal ash facilities impacting vulnerable or overburdened communities subject to environmental justice priorities, with enforcement follow up as appropriate.
Reducing Air Toxics in Overburdened Communities
This initiative is a modification of the 2020-23 initiative "Creating Cleaner Air for Communities," by directing each EPA region to select "overburdened communities" that face high levels of toxic air pollution from hazardous air pollutants (HAPs), such as benzene, ethylene oxide, and formaldehyde. As summarized in the new NECI memo, "This initiative will seek to target, investigate, and address noncompliance with HAP regulations with a focus on sources of HAPs in communities already highly burdened with pollution impacts. Where noncompliance is found and enforcement is appropriate, Regions will. Regions will engage with community groups on appropriate relief to address the community's concerns."
Increasing Compliance with Drinking Water Standards
EPA is continuing its 2020-23 initiative seeking "to ensure that the approximately 50,000 regulated drinking water systems that provide water to residents year-round (referred to as Community Water Systems or CWSs) comply with the Safe Drinking Water Act (SDWA)."
Chemical Accident Risk Reduction
EPA is continuing its 2020-23 initiative to ensure implementation of risk management plan (RMP) requirements at facilities with extremely hazardous materials (EHS), focusing on facilities with anhydrous ammonia and hydrogen fluoride.
What additional efforts represent EPA's "Return to Core Enforcement program"?
In addition to the six initiatives identified above, the NECI memo commits EPA to three efforts it characterizes as a return to its core enforcement efforts. These are:
Reducing Toxic Air Emissions from Hazardous Waste Facilities
This effort continues an enforcement focus first adopted in 2017, and includes ongoing training to and coordination with relevant state and local environmental regulatory and enforcement agencies.
Stopping Aftermarket Defeat Devices for Vehicles and Engines
EPA will continue its efforts to ensure that vehicles are not retrofitted with devices that defeat air pollution emission controls and/or confuse tests for vehicle emissions. EPA notes that since 2020 the agency has resolved over 130 cases, addressing more than 539,000 violations.
Reducing Significant Noncompliance with NPDES
EPA has nationwide authority under the Clean Water Act, setting standards and enforcing the National Pollutant Discharge Elimination System (NPDES) for discharges to waterways. Under this effort, EPA and authorized states will continue to focus enforcement efforts on facilities in significant noncompliance with NPDES requirements (such as permit conditions).
What happens now?
EPA is adjusting its enforcement priorities to match these new and ongoing initiatives, which span a wide variety of federal environmental laws and associated regulated entities. NECIs are scheduled for 4 years duration, although since this one extends beyond the next US Presidential election, the actual duration of its viability depends on whether President Biden is reelected.
Self-assessment checklist?
Are any of the organization's activities subject to compliance requirements – and enforcement for non-compliance – highlighted by EPA's new National Enforcement Compliance Initiatives and associated "core enforcement" efforts?
If so, does the organization ensure its compliance with applicable requirements (which would obviate enforcement for noncompliance)?
Where can I go for more information?
About the Author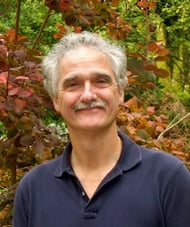 Jon Elliott is President of Touchstone Environmental and has been a major contributor to STP's product range for over 30 years.

Mr. Elliott has a diverse educational background. In addition to his Juris Doctor (University of California, Boalt Hall School of Law, 1981), he holds a Master of Public Policy (Goldman School of Public Policy [GSPP], UC Berkeley, 1980), and a Bachelor of Science in Mechanical Engineering (Princeton University, 1977).

Mr. Elliott is active in professional and community organizations. In addition, he is a past chairman of the Board of Directors of the GSPP Alumni Association, and past member of the Executive Committee of the State Bar of California's Environmental Law Section (including past chair of its Legislative Committee).
You may contact Mr. Elliott directly at: tei@ix.netcom.com