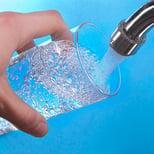 On May 23, the Trump Administration issued its budget proposal for federal Fiscal Year (FY) 2018 (October 1, 2017 through September 30, 2018), subtitled "A New Foundation for America's Greatness". The proposal includes a 31% cut in the Environmental Protection Agency (EPA) budget, from $8.2 billion in FY 2016 (stable in FY 2017 under a Continuing Budget Resolution rather than a fully-new federal budget), to $5.7 billion for FY 2018, with corresponding personnel cuts from 15,376 full-time-equivalent employees (FTE) to 11,611. Although presidents' annual budget proposals are rarely enacted in full, they do mark the formal start of annual considerations of federal policies and staffing. It's therefore useful to review how President Trump and EPA Administrator Pruitt hope to proceed.
Overarching Policies
EPA's FY 2018 budget document summarizes the new approach as "a comprehensive back-to-basics and foundational strategy to maintain core environmental protection with respect to statutory and regulatory obligations. … We will build on progress to date by focusing on three core philosophies for carrying out the EPA's mission:
"Rule of law…

Cooperative federalism…

Public participation…."
In doing so, the agency proposes to emphasize the following:
Infrastructure – particularly water systems (with reference to Flint, Michigan) and cleanups (particularly those that allow Brownfields redevelopment)

Air quality – particularly "[Clean Air Act] and court-ordered actions, mandatory greenhouse gas (GHG) reporting requirements but not other GHG and climate change provisions, monitoring, and support for the President's energy independence and regulatory reform agendas

Clean and safe water – through support for states, and permitting in EPA-administered jurisdictions
These priorities fit into EPA's Back-to-Basics Agenda" (which I summarized here).
Eliminated Programs
EPA identifies 41 programs and 5 major sub-programs for elimination. A number of state grant, cooperation and assistance programs are eliminated in order to "return responsibilities to states" … which presumably will either assume these costs or cut back on activities. Others cut activities now characterized as peripheral in order to focus EPA on "core" responsibilities. Some are absorbed by the regulatory programs with which they overlap For example:
Categorical grants – to states and tribes for certain regulatory programs including underground storage tanks, radon and lead; special-purpose programs including lead reduction, beach protection, nonpoint source control, pollution prevention

Special programs – including environmental justice, environmental education, endocrine disruptors; and geographically-focused programs including those for the Great Lakes and Chesapeake Bay
Review of Obama-Era Rules
Scattered within EPA's 80-page "Budget in Brief" are mentions of Obama-era regulations to be reviewed to determine if they reflect undue extensions of EPA authority that conflict with President Trump's priorities. As I've mentioned in other blogs, these include a variety of rulemakings addressed to GHG emissions (including Clean Power Plan attention to fossil fuel fired electricity generating plants, and limits on automobile GHG emissions), and the "Waters of the United States" rules affecting EPA authority over discharges to water bodies. These efforts are not linked to FTE or budget requirements that will be associated with conducting rulemakings.
Self-Assessment Checklist
Does the organization operate facilities subject to permits issued by EPA or the state, under direct or delegated authority of federal environmental laws (Clean Air Act, Clean Water Act, Resource Conservation and Recovery Act (RCRA), etc.)?
Does the organization manufacture, import or distribute chemical substances subject to TSCA?
Is the organization subject to cleanup requirements under direct or delegated authority of federal environmental laws (CERCLA, RCRA, etc,)?
Does the organization participate in EPA-sponsored voluntary programs subject to elimination?
Where Do I Go For More Information?
Information available via the Internet includes:
Specialty Technical Publishers (STP) provides a variety of single-law and multi-law services, intended to facilitate clients' understanding of and compliance with requirements. These include:
About the Author

Jon Elliott is President of Touchstone Environmental and has been a major contributor to STP's product range for over 25 years. He was involved in developing 13 existing products, including Environmental Compliance: A Simplified National Guide and The Complete Guide to Environmental Law.

Mr. Elliott has a diverse educational background. In addition to his Juris Doctor (University of California, Boalt Hall School of Law, 1981), he holds a Master of Public Policy (Goldman School of Public Policy [GSPP], UC Berkeley, 1980), and a Bachelor of Science in Mechanical Engineering (Princeton University, 1977).

Mr. Elliott is active in professional and community organizations. In addition, he is a past chairman of the Board of Directors of the GSPP Alumni Association, and past member of the Executive Committee of the State Bar of California's Environmental Law Section (including past chair of its Legislative Committee).
You may contact Mr. Elliott directly at: tei@ix.netcom.com