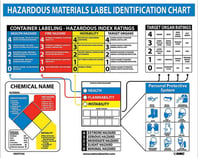 On June 22, President Obama signed the "Frank R. Lautenberg Chemical Safety for the 21st Century Act," which revises the 1976 Toxic Substances Control Act (TSCA) extensively. TSCA was enacted 40 years ago to empower the Environmental Protection Agency (EPA) to acquire and evaluate data regarding the effects of chemical substances and mixtures on human health and the environment, and to prevent unduly hazardous chemicals from entering commercial use. Although TSCA was a huge step forward at the time, its limitations became ever clearer in subsequent years, and compounded to leave important gaps in protective regulation of chemicals. (I summarized basic provisions here). The late Senator Lautenberg spent many years trying to thread the political needle between chemical companies and health and environmental advocates. He died without achieving this goal, but is honored by the new legislation – which I refer to from now on as "the 2016 Amendments." (I summarized an earlier version of this new legislation here)
My next several postings will summarize changes in the 2016 Amendments:
New TSCA 1 (the remainder of this blog) discusses expanded review of existing chemicals

New TSCA 2 discusses provisions to expand review of new chemicals

New TSCA 3 discusses TSCA's preemption of state-level requirements for chemical reporting and control.
TSCA Coverage
TSCA regulates two broad classes of chemical materials: "chemical substances" and "mixtures." A chemical substance is any particular organic or inorganic substance, such as a chemical resulting from natural or man-made chemical reactions, elements, and uncombined chemical radicals. A mixture, on the other hand, is a combination of two or more chemical substances that do not occur in nature and are not products of a single chemical reaction. TSCA does not apply automatically to every article that may be made using a chemical substance or mixture, but may do so if chemical exposures may occur.
The TSCA Inventory – Some Information About Most Existing Chemicals
The foundation of TSCA reporting and information system is the TSCA Inventory. The initial TSCA Inventory was compiled during 1977 and was intended to include all chemical substances being manufactured or distributed at that time – some 62,000 entries. It now contains about 85,000 entries. The TSCA Inventory consists of two lists: the main ("master") inventory; and a Confidential Inventory that lists regulated substances that are protected by trade secrets.
The 2016 Amendments do not change Inventory provisions directly, but do add important limitations on manufacturers' ability to claim confidential business information by expanding requirements to provide support for claims, and by limiting claims to 10 years unless the manufacturer renews them successfully. The Inventory will also be enhanced to distinguish chemicals that are "active" in commerce from "inactive" chemicals (more about that below).
The 2016 Amendments Expand Reviews of Existing Chemicals
One of TSCA's biggest limitations has been the lack of a general provision for updating scientific information about chemical substances. EPA has authority to order evaluations and updates (described below), but that authority has only been applied to a tiny fraction of the 62,000 chemicals already in use in 1976, and to few newer chemicals after their initial listing. For tens of thousands of chemicals, no further test data have been submitted since the chemical first entered the TSCA Inventory. However, the TSCA legislation and EPA rules do provide reporting requirements for several categories of chemicals.
If EPA determines that the manufacture, processing, distribution, use, or disposal of a chemical substance or mixture may present an unreasonable risk of injury to health or the environment, TSCA Section 6 already authorizes the agency to place the "least burdensome" of several specified requirements on that material, as long as the result is to reduce the risk below "unreasonable" levels. The 2016 Amendments make important revisions:
Establish risk-based screening:

EPA is to issue a rule by June 22, 2017, establishing a risk-based screening process, including:

Criteria for designating chemical substances as high-priority substances for risk evaluations, or low-priority substances for which risk evaluations are not warranted. This is to consider the hazard and exposure potential of a chemical substance or category, including:

Consideration of persistence and bioaccumulation.

Potentially exposed or susceptible subpopulations.

Storage near significant sources of drinking water.

Conditions of use.

Volume manufactured or processed.

Priority-setting is to take 9-12 months, and must include specified information requests and evaluations; individual extensions are permissible

By December 22, 2017, EPA is to commence risk evaluations on 10 chemical substances drawn from the EPA's TSCA Work Plan for Chemical Assessments ("2014 Work Plan", which identifies 345 chemicals for potential screening based on "the highest potential for exposure and hazard"), and is to publish a list of chemical substances being evaluated.

By December 22, 2019, EPA is to ensure that risk evaluations are being conducted on at least 20 high-priority chemical substances, and that at least 20 chemical substances have been designated as low-priority substances (at least half must be drawn from the 2014 Work Plan).

EPA is to complete each risk evaluation within 3 years after initiation, and propose a rule for each chemical identified as posing an unreasonable risk, within one year after completing the risk evaluation.

Use other laws:

If EPA determines that the risk can be addressed under another federal law not administered by EPA, then EPA is to submit a report to the appropriate agency explaining the risk and ways that agency can apply its authority to manage the risk. EPA is to evaluate the other agency's response or non-response, taking action under TSCA only if the risk is not adequately addressed.

If EPA determines that the risk can be addressed under another law that EPA administers, EPA is to proceed under that other law unless the agency determines it is in the public interest to use TSCA authority instead.
These efforts should produce evaluations and rules governing high-risk chemicals, although readers will note that it could take decades to complete this task unless the pace of evaluations is much higher than the minimum demanded by the 2016 Amendments.
Self-Evaluation Checklist
Does the organization manufacture, import and/or process any "chemical substance" subject to TSCA?
Are any present in EPA's 2014 Work Plan for Chemical Assessment?

Are any otherwise regulated or subject to review under other laws, based on potential for high risk to health or the environment?
Does the organization use "chemical substance" subject to TSCA?

Are any present in EPA's 2014 Work Plan for Chemical Assessment?

Are any otherwise regulated or subject to review under other laws, based on potential for high risk to health or the environment?

Has the organization evaluated its activities, to identify whether any higher risk chemical is critical to any activities, and/or whether less hazardous alternatives may already exist or can be developed and implemented?
Where Can I Go For More Information?
Specialty Technical Publishers (STP) provides a variety of single-law and multi-law services, intended to facilitate clients' understanding of and compliance with requirements. These include:
About the Author

Jon Elliott is President of Touchstone Environmental and has been a major contributor to STP's product range for over 25 years. He was involved in developing 12 existing products, including Environmental Compliance: A Simplified National Guide and The Complete Guide to Environmental Law.

Mr. Elliott has a diverse educational background. In addition to his Juris Doctor (University of California, Boalt Hall School of Law, 1981), he holds a Master of Public Policy (Goldman School of Public Policy [GSPP], UC Berkeley, 1980), and a Bachelor of Science in Mechanical Engineering (Princeton University, 1977).

Mr. Elliott is active in professional and community organizations. In addition, he is a past chairman of the Board of Directors of the GSPP Alumni Association, and past member of the Executive Committee of the State Bar of California's Environmental Law Section (including past chair of its Legislative Committee).

You may contact Mr. Elliott directly at: tei@ix.netcom.com.

photo credit: hazardous materials transport chart via photopin (license)