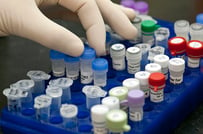 This post continues my discussion of the "Frank R. Lautenberg Chemical Safety for the 21st Century Act," which was adopted in June to revise the 1976 Toxic Substances Control Act (TSCA). In the last post I summarized changes made to accelerate testing of chemical substances that are already in use in the U.S., and for which evidence developed since their introduction suggests they may pose an "unreasonable risk" to health or the environment. This "grandfathering" of never-evaluated and potentially hazardous chemicals has been seen as a major weakness. The 2016 Amendments also strengthen the process of evaluation for new chemicals offered for distribution in the U.S. This note addresses changes to these new chemical reviews.
Reviewing New Chemical Substances
At least 90 days before manufacturing a new chemical substance or manufacturing or processing any chemical substance for a "significant new use," TSCA requires the intended manufacturer to submit to EPA a notice of its intention to undertake such activity. A new chemical substance is one that is not already listed in EPA's TSCA Inventory.
New chemical substances require a Premanufacture Notification (PMN)

Significant new uses require a Signficant New Use Rule (i.e., if EPA determines)
Each must include the following information, "insofar as known to the person submitting the notice or insofar as reasonably ascertainable":
Common or trade name, chemical identity, and molecular structure.

Categories or proposed categories of use.

Total amount manufactured or processed, reasonable estimates of the total amount to be manufactured or processed, the amount manufactured or processed for each of its categories of use, and reasonable estimates of the amount to be manufactured or processed for each of its categories of use or proposed categories of use.

By-products from the manufacture, processing, use, or disposal.

Number of individuals exposed, and reasonable estimates of the number who will be exposed at work, and the duration of exposure.

Manner or method of disposal.

Any information (prior to 2016 Amendments this was "test data") related to the health or environmental effects of manufacture, processing, distribution, use, or disposal.
TSCA allows EPA 90 days to conduct this review, but prior to the 2016 Amendments the manufacture or processing could commence unless restricted by EPA – so, if EPA failed to complete its evaluation the applicant could begin business. The 2016 Amendments change this in two critical ways. First, they expand EPA's responsibility by requiring the agency to make one of the following determinations:
Too hazardous. The chemical substance presents an "unreasonable risk of injury to health or the environment, without consideration of costs or other nonrisk factors, including an unreasonable risk to a potentially exposed or susceptible subpopulation".

Insufficient information. There is insufficient information to make a reasoned evaluation, so the chemical substance may present an unreasonable risk, or the chemical substance will be produced in substantial quantities and will or may enter the environment in ways that present a significant or substantial human exposure.

Not hazardous. The chemical substance or significant new use is "not likely to present and unreasonable risk," in which case the submitter of the PMN may commence the manufacture or significant new use.
Second, the 2016 Amendments prohibit manufacture or processing to commence until EPA allows it by making the third type of determination – so if EPA doesn't complete its review nothing can happen. If EPA fails to make its determination within 90 days, however, the agency is to return the fees submitted with the PMN. EPA is still authorized to allow limited manufacturing or processing under "exemptions" for research and development or test marketing.
Self-Evaluation Checklist
Does the organization intend to manufacture, import and/or process any "chemical substance" subject to TSCA?
Has the organization met PMN/SNUN requirements applicable to each chemical substance?

Did the organization develop information about "chemical substances" that it withholds from disclosure under claim of confidential business information, trade secret, etc.?
Does the organization intend to use any chemical substance?
Has the organization compared its chemical inventory with chemicals in the TSCA Inventory?

Has the organization determined which chemicals require a SDS/MSDS?

Does the organization comply with applicable EH&S requirements governing use of each chemical?
Where Can I Go For More Information?
Specialty Technical Publishers (STP) provides a variety of single-law and multi-law services, intended to facilitate clients' understanding of and compliance with requirements. These include:
About the Author

Jon Elliott is President of Touchstone Environmental and has been a major contributor to STP's product range for over 25 years. He was involved in developing 12 existing products, including Environmental Compliance: A Simplified National Guide and The Complete Guide to Environmental Law.
Mr. Elliott has a diverse educational background. In addition to his Juris Doctor (University of California, Boalt Hall School of Law, 1981), he holds a Master of Public Policy (Goldman School of Public Policy [GSPP], UC Berkeley, 1980), and a Bachelor of Science in Mechanical Engineering (Princeton University, 1977).
Mr. Elliott is active in professional and community organizations. In addition, he is a past chairman of the Board of Directors of the GSPP Alumni Association, and past member of the Executive Committee of the State Bar of California's Environmental Law Section (including past chair of its Legislative Committee).
You may contact Mr. Elliott directly at: tei@ix.netcom.com.