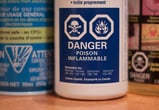 This post continues my discussion of the "Frank R. Lautenberg Chemical Safety for the 21st Century Act," which was adopted in June to revise the 1976 Toxic Substances Control Act (TSCA). In prior posts I summarized changes made to accelerate testing of chemical substances that are already in use in the U.S., and to enhance premanufacture evaluation of new chemicals and significant new uses of existing chemicals. The set of major changes created by the 2016 Amendments addresses TSCA's preemptive impact – the degree to which EPA actions or inactions under TSCA can restrict states' authority to enact their own regulatory and informational programs. This note addresses preemption.
In the 40 years between 1976 and 2016, many state and local governments became frustrated with the slow pace of EPA's efforts to incorporate expanded scientific knowledge of chemical impacts into its TSCA regulatory framework. During these decades, subsequently enacted environmental health and safety laws at all levels did more so…so TSCA regulation fell behind. However, some efforts by other EH&S laws to protect against chemical exposures were blocked or restricted by preemptive provisions in TSCA. An important part of the political compromises that finally yielded the 2016 Amendments have been efforts to update these preemptive provisions – and these updates themselves reflect significant compromises.
Preventing New State Restrictions and Overturning Existing Restrictions
As revised by the 2016 Amendments, certain EPA actions preempt new state actions and some also preempt (i.e., over-ride) previous state actions. In general, a state (or political subdivision of a state) cannot establish or continue to enforce any of the following:
A requirement to develop information about a chemical substance or category of chemical substances that is reasonably likely to produce the same information required by an EPA rule, consent agreement or order.
A statute, administrative action or criminal penalty that prohibits or otherwise restricts the manufacture, processing or distribution of a chemical substance, after EPA determines under TSCA that a chemical substance does not present an unreasonable risk, or determines that a chemical substance does pose an unreasonable risk and takes formal action to prohibit or restrict that chemical substance.
A requirement for notification of a use of a chemical substance that EPA specifies as a Significant New Use.
The first and third items continue preemption previsions that predate the 2016 Amendments, while the second reflects new authority granted EPA. Preemption becomes effective on the effective date of the relevant EPA action. However, Section 18(e) preserves state and local requirements already applicable to a specific chemical substance before April 22, 2016, and does not preempt or otherwise effect any action taken pursuant to state law and in affect as of August 31, 2003.
Preventing New State Restrictions While EPA Evaluates A Chemical Substance
Other EPA actions prevent states from undertaking new regulatory actions but do not affect state requirements already in place. A state or local government cannot adopt a new statute, administrative action or criminal penalty that prohibits or otherwise restricts the manufacture, processing or distribution of a chemical substance, after EPA defines the scope of a risk evaluation under Section 6 and while the evaluation is underway – note that the 2016 Amendments allow EPA 3 years to complete such an evaluation, after which a state becomes free to act unless EPA completes review and issues one of the determinations described above. However, a state or local government can continue to enforce an existing provision (unless or until over-ridden as noted above).
Clarifying the scope of preemption
As limited and clarified by the 2016 Amendments:
Preemption is limited to the scope of EPA's action, i.e., to the chemical substance or category in the first item above, or to the particular use in the other items above.

Preemption does not affect state or local requirements adopted under authority of other federal statutes (such as the Clean Air Act, Clean Water Act, or Resource Conservation and Recovery Act, all of which allow states to establish requirements more stringent than EPA's national baseline).

Preemption does not affect reporting, monitoring or other information requirements not required by TSCA.

State or local governments can impose requirements identical to those adopted by EPA under TSCA, if penalties and sanctions for noncompliance are no more stringent than those imposed under TSCA and the total federal and state penalties assessed in a specific instance must not exceed the maximum assessable under TSCA.

Preemption does not affect federal and state laws that create remedies for civil relief and damages (including "any cause of action for personal injury, wrongful death, property damage, or other injury based on negligence, strict liability, products liability, failure to warn, or any other legal theory of liability under any State law, maritime law, or Federal common law or statutory theory"), or penalties for criminal conduct.
In addition, a state or local government can apply to EPA for waiver from preemption for a statute, penalty or administrative action related to the effects or exposure to a chemical substance. EPA may grant a waiver upon finding that the state or local requirement does not unduly burden interstate commerce, or cause a violation of a federal requirement, and must decide within 180 days. EPA must grant a waiver if those conditions apply and the state also presents peer-reviewed science supporting its position, and must do so within 110 days.
Self-Evaluation Checklist
Does the organization intend to manufacture, import and/or process and "chemical substance" subject to TSCA, or intend to do so?
Does the organization use or intend to use any chemical substance subject to TSCA?
Does the organization manufacture, import, process, or use any chemical regulated by another federal law, or intend to do so?
Does the organization manufacture, import, process, or use any chemical regulated by a state or local law, or intend to do so?
Where Can I Go For More Information?
Specialty Technical Publishers (STP) provides a variety of single-law and multi-law services, intended to facilitate clients' understanding of and compliance with requirements. These include:
About the Author

Jon Elliott is President of Touchstone Environmental and has been a major contributor to STP's product range for over 25 years. He was involved in developing 13 existing products, including Environmental Compliance: A Simplified National Guide and The Complete Guide to Environmental Law.
Mr. Elliott has a diverse educational background. In addition to his Juris Doctor (University of California, Boalt Hall School of Law, 1981), he holds a Master of Public Policy (Goldman School of Public Policy [GSPP], UC Berkeley, 1980), and a Bachelor of Science in Mechanical Engineering (Princeton University, 1977).
Mr. Elliott is active in professional and community organizations. In addition, he is a past chairman of the Board of Directors of the GSPP Alumni Association, and past member of the Executive Committee of the State Bar of California's Environmental Law Section (including past chair of its Legislative Committee).
You may contact Mr. Elliott directly at: tei@ix.netcom.com