OSHA's New Hazcom Explained
Everything you think you know about
about hazardous chemicals is about to change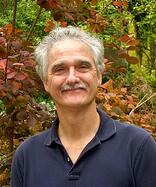 Since the 1980s, most employers throughout the U.S. and Canada have been required to protect workers from workplace chemical hazards, and to train workers to protect themselves. The cornerstones of these programs have been manufacturer-supplied summaries called Material Safety Data Sheets (MSDSs). Sad to say, but sometimes they're wobbly cornerstones, because they start with hazard information developed by company scientists for agency scientists, and may or may not extend that information into practical hands-on guidance for employers and workers. They also vary in detail, because the Occupational Safety and Health Administration (OSHA) provides guidance for appropriate topics but no requirements that the content be practical. While some MSDSs are fine, we've all grumbled about others that report clinical results of the lethal dose of constituent chemicals to half the test population (LD50), but then recommend no more than "use appropriate personal protective equipment."
All this is about to change. Soon.
Last month, OSHA issued massive revisions to its Hazard Communication Standard (HCS or Hazcom), culminating six years of domestic rulemaking and catching up with twenty years of international work alongside other countries on the Globally Harmonized System of Classification and Labeling of Chemicals (GHS). OSHA's revised HCS conforms to provisions GHS issued in 2002. Canadian occupational health and safety agencies are seeking to complete similar rulemakings during 2012 as well.
The new Hazcom will replace guideline-driven MSDSs with standard-driven Safety Data Sheets (SDSs) designed to provide more detailed and rigorous descriptions of chemical hazards and how to protect workers against them. Accompanying changes to Hazcom also tighten requirements for labeling and worker training. OSHA is trying to make these changes universal by targeting complementary requirements to manufacturers and importers, distributors, and end-use employers. Compliance is required no later than staggered deadlines in 2013-16, but can begin as early as May 25, 2012.
SDSs will provide more specific information
SDSs will contain more information than MSDSs, with more specifics. OSHA ensures this by substituting clear requirements for SDS contents for many of its vague guidelines about desirable MSDS contents. Changes include the following:
More types of hazards. MSDSs divide all chemical hazards into two broad categories — health hazards and physical hazards. SDSs will identify more types of hazards, so employers and their workers can better understand what they're facing: acute toxicity (any route of exposure); skin corrosion or irritation; serious eye damage or eye irritation; respiratory or skin sensitization; germ cell mutagenicity; carcinogenicity; reproductive toxicity; specific target organ toxicity (single or repeated exposure); or aspiration hazard.

More detailed analyses of hazards. The revised Hazcom replaces a vague requirement that parties "assess" hazards with a mandate to classify them by identifying and reviewing available data about hazards, and determining which type(s) of hazards are present from the list in the point above. Manufacturers and importers must conduct these more detailed classifications, while end-use employers can continue to rely on the (enhanced) information in the new SDSs.

More detailed guidance about how to address hazards. SDSs must provide clear explanation about how to respond to the specific hazards of each chemical, including:
– Prevention: what employers and workers should do to reduce hazards (keep chemicals away from flames and/or specific incompatible materials, wearing specifically identified types of personal protective equipment (PPE), etc.).
– Response: to exposures, keyed specifically to clothing vs. person, and what parts of person (skin, eyes, ingestion, etc.).
– Storage: temperature, (in)compatibles, etc.
– Disposal: in accordance with specified requirements.
Product labeling will become clearer
Chemical labels are also changing, because HCS is replacing open-ended requirements for hazard warnings with explicit requirements for pictograms (such as the skull-and-crossbones) and hazard statements (such as WARNING or DANGER). These revised warnings will be clearer and more obvious, especially for workers with limited English language skills.
Training must change to keep up
Employers must update Hazcom training to reflect SDSs and enhanced labeling no later than December 1, 2013. You should be able to key off improved hazard warnings to make training even more relevant. BUT please note: if you wait that long, your workers will continue to receive "old school" training even after products with new data sheets and labels appear in your workplace. That mismatch would conflict with Hazcom's fundamental goal that workers' training reflects their risks and their available information.
So what's an employer to do ... and how soon?
If employers were passive consumers of hazard information, you could relax and be content that more information will be appearing soon. But you're not.
The revised Hazcom continues to require employers to determine workplace hazards — and establish workplace training and procedures to address those hazards. The new SDSs raise the bar on what every employer is deemed to know, and therefore raise the bar on what every employer must do. If you've already gone beyond the minimum — maybe you operate internationally and already apply the detailed GHS standards reflected in the new SDSs — then your response to OSHA's revisions will be to review and confirm that your health and safety personnel are already doing a thorough job. BUT if any pieces of your Hazcom program have relied on MSDSs that may have been a bit scanty in their details, then you have work to do.
Use the following checklist to start the process of updating your Hazcom program:
Does my Hazcom program already meet the GHS standards provided in the revised Hazcom, including detailed hazard determination, classification, and response? Yes/No
If so, your compliance with new requirements will consist of deciding how and when to transition the supplemental information and training you presently provide to match your suppliers' changeovers from MSDSs to SDSs.
Have I asked my chemical suppliers when they will replace their MSDSs with SDSs?

Yes/No
Suppliers have until June 1, 2015, to convert to SDSs, but may do so as early as May 25, 2012. A supplier who already ships products to countries that require GHS standards may want to use SDSs as soon as possible. Be sure you're ready for the new information when it enters your workplace.
Have I asked my chemical suppliers when they will update their labeling? Yes/No
You may receive containers with the new labeling as early as May 25, 2012, and all suppliers must use it by December 1, 2015. Your workers need to be ready to understand what they'll be seeing on the containers they handle.
Have I scheduled revisions to my Hazcom training program?

Yes/No
Your training must reflect the revised HCS no later than December 1, 2013. But keep in mind that if you wait that long, your training won't address actual labeling and safety information if any supplier provides SDSs and/or updates labeling before then.
Have I scheduled revisions to my workplace labeling scheme?

Y

es/No
If your workers take chemicals out of shipping containers for workplace use (such as workstation spray bottles), you must ensure that the labels on your workplace containers meet the revised Hazcom requirements no later than June 1, 2016.
About the Author
Jon Elliott is President of Touchstone Environmental and has been a major contributor to STP's product range for over 25 years. He was involved in developing 16 existing products, and writes quarterly updates for them all.
Mr. Elliott has a diverse educational background. In addition to his Juris Doctor (University of California, Boalt Hall School of Law, 1981), he holds a Master of Public Policy (Goldman School of Public Policy [GSPP], UC Berkeley, 1980), and a Bachelor of Science in Mechanical Engineering (Princeton University, 1977).
Mr. Elliott is active in professional and community organizations. In addition, he is a past chairman of the Board of Directors of the GSPP Alumni Association, and past member of the Executive Committee of the State Bar of California's Environmental Law Section (including past chair of its Legislative Committee).
You may contact Mr. Elliott directly at: tei@ix.netcom.com.

Download the free 23-page report: 2011 California Environmental Legislative Year in Review
Download the Employer Readiness Checklist: Do I Need to Update My OSHA Hazcom Program?