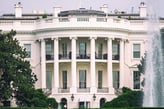 On February 10, the Trump Administration issued its budget proposal for federal Fiscal Year (FY) 2021 (October 1, 2020 through September 30, 2021), entitled "A Budget for America's Future." The drastic changes in budgeting for environmental health and safety (EH&S) regulation are consistent with previous proposals from this administration. They have no chance of adoption, particularly given the Democrats' control of the House of Representatives, but still represent a fair summary of the President's continuing priorities.
The proposal includes a 26% cut in the Environmental Protection Agency (EPA) budget, from $9.1 billion in FY 2020, to $6.7 billion for FY 2021, with corresponding personnel cuts from 14,172 full-time-equivalent employees (FTE) to 12,610. These are numbers for EPA in the government-wide budget from the Office of Management and Budget (OMB) summary of the entire budget proposal, plus additional details from EPA's website.
This year's proposal is similar to the Administration's proposals in each of the past three years: the FY 2020 request proposed a 31% cut in EPA's budget (I wrote about it here), the FY 2019 request which proposed a 34% cut (I wrote about it here), and its FY 2018 request, which proposed a 31% cut (I wrote about here). The rough totals have remained similar, but proposed program priorities have shifted each year.
Overarching Policies
EPA's budget documents offer three strategic goals:
"Goal 1 – A Cleaner, Healthier Environment: Deliver a cleaner, safer, and healthier environment for all Americans and future generations by carrying out the Agency's core mission.

Goal 2 – More Effective Partnerships: Provide certainty to states, localities, tribal nations, and the regulated community in carrying out shared responsibilities and communicating results to all Americans.

Goal 3 – Greater Certainty, Compliance, and Effectiveness: Increase certainty, compliance, and effectiveness by applying the rule of law to achieve more efficient and effective agency operations, service delivery, and regulatory relief."
Affirmative Goals
EPA's proposed budget applies these Goals to inform six "agency priority goals," each with numerical targets:
"Goal 1, Objective 1.1: Improve air quality by reducing the number of areas not meeting air quality standards. By September 30, 2021, EPA, in close collaboration with states, will reduce the number of nonattainment areas to 121 from a baseline of 147.

Goal 1, Objective 1.2: Empower communities to leverage EPA water infrastructure investments. By September 30, 2021, EPA will increase by $16 billion the non-federal dollars leveraged by the EPA water infrastructure finance programs (Clean Water State Revolving Fund [CWSRF], Drinking Water State Revolving Fund [DWSRF], and the Water Infrastructure Finance and Innovation Act [WIFIA] Program).

Goal 1, Objective 1.3: Accelerate the pace of cleanups and return sites to beneficial use in their communities. By September 30, 2021, EPA will make an additional 102 Superfund (SF) sites and 1,368 brownfields (BF) sites ready for anticipated use (RAU).

Goal 3, Objective 3.4: Accelerate permitting-related decisions. By September 30, 2021, EPA will reduce the backlog of new permitting-related decisions to zero from a baseline of 65; and reduce the backlog of permit renewals by 50% from a baseline of 147. Note: The work under all strategic goals contributes to this APG, which is agencywide in scope.

Cross-Cutting (supports multiple strategic goals and objectives): Reduce childhood lead exposures and associated health impacts. By September 30, 2021, EPA will: establish drinking water lead testing programs for schools in all states and the District of Columbia; reduce the number of lead nonattainment areas to 10 from a baseline of 13; complete 48 cleanup actions at sites where lead is a contaminant of concern; and increase the recertification rate of lead-based paint renovation, repair, and painting firms to 28 percent from a baseline of 23 percent.

Cross-Cutting (supports multiple strategic goals and objectives): Reduce per- and polyfluoroalkyl substances (PFAS) risks to the public. By September 30, 2021, EPA will meet several of the designated Priority Action milestones in the EPA PFAS Action Plan to establish a framework to understand and address PFAS."
Funding Priorities
These goals are translated into funding priorities, to:
Prioritize Essential EPA Functions. Cooperate with state, local and tribal agencies to help provide safe drinking water, support attainment of national air quality standards, clean up the Nation's most complex hazardous waste sites, ensure the safety of chemicals in the marketplace, and conduct cutting-edge environmental research.

Establish a Lead Exposure Reduction Initiative.

Invest in Water Infrastructure for the Future. Provides for an additional $2 billion in State Revolving Funds, plus smaller amounts for other water-related capital programs.

Reduce Burden on Taxpayer Resources through User Fees. This includes the ENERGY STAR program.

Support Revitalization of Opportunity Zones.

Promote Innovative Approaches to Counter or Prevent Harmful Algal Blooms.
Eliminating Programs
For the fourth year in a row, EPA is proposing to eliminate an array of programs. For FY 2021 EPA identifies 31 programs and projects, and 4 sub programs/projects for elimination. These compare to proposals in the previous two budget years to eliminate 35 programs and 4 major sub-programs, including many of the same targets. This year's proposed eliminations include:
Categorical grants – to states and tribes for certain regulatory and training programs including underground storage tanks, radon, lead reduction, beach protection, nonpoint source control, and pollution prevention.

Special programs – including alternative dispute resolution, environmental education, endocrine disruptors; and geographically-focused programs including those for the Gulf of Mexico, Long Island Sound, and South Florida.
Now What?
This year, Democrats control the House of Representatives and have declared most of the President's budget "dead on arrival." It's therefore easy to anticipate that few, if any, of the proposed changes will occur, particularly since many are recycled from proposals already rejected at least once. However, the Administration's continued policy preferences certainly affect the zeal with which President Trump's appointees pursue his environmental health and safety priorities. They also provide information about what could happen if the President is reelected and control of the House shifts to Republicans.
Self-Assessment Checklist
Does the organization operate facilities subject to permits issued by EPA or the state, under direct or delegated authority of federal environmental laws (Clean Air Act, Clean Water Act, Resource Conservation and Recovery Act (RCRA), etc.)?
Does the organization manufacture, import or distribute chemical substances subject to TSCA?
Is the organization subject to cleanup requirements under direct or delegated authority of federal environmental laws (CERCLA, RCRA, etc.)?
Does the organization participate in EPA-sponsored voluntary programs subject to elimination?
Where Do I Go For More Information?
Information available via the Internet includes:
Specialty Technical Publishers (STP) provides a variety of single-law and multi-law services, intended to facilitate clients' understanding of and compliance with requirements.
About the Author

Jon Elliott is President of Touchstone Environmental and has been a major contributor to STP's product range for over 30 years.

Mr. Elliott has a diverse educational background. In addition to his Juris Doctor (University of California, Boalt Hall School of Law, 1981), he holds a Master of Public Policy (Goldman School of Public Policy [GSPP], UC Berkeley, 1980), and a Bachelor of Science in Mechanical Engineering (Princeton University, 1977).

Mr. Elliott is active in professional and community organizations. In addition, he is a past chairman of the Board of Directors of the GSPP Alumni Association, and past member of the Executive Committee of the State Bar of California's Environmental Law Section (including past chair of its Legislative Committee).
You may contact Mr. Elliott directly at: tei@ix.netcom.com