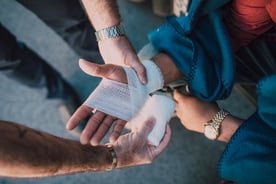 The Occupational Safety and Health Administration (OSHA) requires most employers with 10 or more employees at an "establishment" to prepare and maintain records of occupational injuries and illnesses (I&I) as they occur (I&I Logs). OSHA also requires employers to post an annual I&I Summary in each workplace "establishment" by February 1, summarizing that workplace's I&Is during the previous calendar year. In addition, OSHA requires some employers to submit some of this I&I information electronically to the agency. (I wrote about the initial electronic reporting requirements HERE). On July 21 OSHA updated and revised these electronic reporting requirements (finalizing a proposal I wrote about HERE). The remainder of this note summarizes these changes.
What are the current requirements for electronic I&I submissions?
OSHA's I&I rule (29 CFR 1904) requires certain employers to submit required I&I records from the employers' OSHA Form 300A Summary of Work-Related Injuries and Illnesses to OSHA electronically, as follows:
All establishments with 250 or more employees at any time during a year

All establishments in designated industries with 20 – 249 employees at any time during a year

Any other establishment individually notified by OSHA to report.
Part 1904 defines an establishment as "a single physical location where business is conducted or where services or industrial operations are performed." Employee totals must include each individual employed in the establishment at any time during the calendar year, including full-time, part-time, seasonal, and temporary workers. OSHA lists designated industries in Appendix A to the rules; they reflect North American Industry Classification System (NAICS) codes (mostly at 4-digit level, e.g., 4841 General Freight Trucking).
These requirements apply nationwide, since OSHA requires delegated states ("state plan states") to adopt comparable requirements. OSHA provides a secure Injury Tracking Application for submission of this information (I discussed the latest revisions to this procedure HERE).
What revisions is OSHA adopting?
OSHA has revised the designations of employers required to submit electronic reports to the agency in addition to the general workplace postings. The new electronic I&I reporting requirements reorganize the codification of electronic reporting requirements (in section 1904.41), and revise substantive requirements. The new requirements are:
Electronic submission of Form 300A information (summaries of work-related I&I)

Reporting by employers in high-hazard industries with 20-249 employees (listed in revised Appendix A)

Reporting by employers in other industries with 250 or more employees.

Electronic submission of Form 300 (log of I&I) and 301(I&I incident reports) by employers with more than 100 employees, in industries in revised Appendix B (note that this is a new subcategory of reporting employers)

New subsection 1941(b)(9) clarifying privacy protections - employers do not submit employee name information from Form 300, or employee name or treatment information from Form 301

Updating the lists of industries in Appendix A and B with 20 or more employees that must make electronic reports, to reflect the 2017 edition of the NAICS codes instead of the 2012 edition reflected in the existing regulations (note that OSHA acknowledges that NAICS codes were revised again in 2022, but states that convenient electronic-based reporting is not yet available for them)

Require these revised annual reports beginning March 2, 2024 (for 2023 data)
What happens next?
Subject employers will need to ensure that they have electronically formatted information for calendar year 2023 – already in progress – in compliance with the revised requirements by March 2, 2024.
Self-Assessment Checklist
Has the organization defined "establishments" where work is performed?
Does the organization have one or more establishments subject to I&I recording and posting requirements?
Does the organization have one or more establishments required to make electronic reports of I&I data?
Has the organization evaluated whether OSHA's revisions to electronic date reporting requirements would change its responsibilities at any establishments?
Where can I go for more information?
About the Author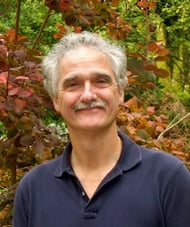 Jon Elliott is President of Touchstone Environmental and has been a major contributor to STP's product range for over 30 years.

Mr. Elliott has a diverse educational background. In addition to his Juris Doctor (University of California, Boalt Hall School of Law, 1981), he holds a Master of Public Policy (Goldman School of Public Policy [GSPP], UC Berkeley, 1980), and a Bachelor of Science in Mechanical Engineering (Princeton University, 1977).

Mr. Elliott is active in professional and community organizations. In addition, he is a past chairman of the Board of Directors of the GSPP Alumni Association, and past member of the Executive Committee of the State Bar of California's Environmental Law Section (including past chair of its Legislative Committee).
You may contact Mr. Elliott directly at: tei@ix.netcom.com