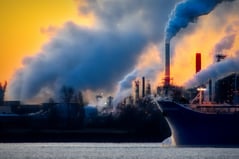 The US Environmental Protection Agency (EPA) has taken two actions to expand chemical release reporting under its Toxic Release Inventory (TRI) program. EPA administers TRI as one of the distinct programs created by the Emergency Planning and Community Right-To-Know Act of 1986 (EPCRA, also referred to as SARA Title III). EPA has finalized its previously-proposed addition of 12 chemicals, and separately has proposed to tighten existing requirements for two more. (I've discussed TRI several times, including HERE. The rest of this note discusses these changes.

How does TRI work?
As I explained in more detail in the note referenced above, TRI requires information reporting rather than restricting emissions. Subject facilities file annual reports, and EPA assembles facility-level, regionalized and nationwide data on the agency's website, where anyone with web access can review and download. TRI was designed with the assumption that the publicity associated with emissions would provide facilities incentives to reduce their emissions in order to tell better stories about their management of toxics or even to avoid reporting altogether by reducing emissions below applicable reporting thresholds. Reported releases have indeed fallen over time, lending credibility to this basic assumption.
Which chemicals are being added?
On November 30, 2022, EPA finalized the proposal it made in October 2021, to add 12 chemicals to the TRI lists. These chemicals (and their Chemical Abstracts Services (CAS) numbers are:
Dibutyltin dichloride (683–18–1)

1,3-Dichloro-2-propanol (96–23–1)

Formamide (75–12–7)

1,3,4,6,7,8-Hexahydro-4,6,6,7,8,8-hexamethylcyclopenta[g]-2-benzopyran (1222–05–5)

N-Hydroxyethylethylenediamine (111–41–1)

Nitrilotriacetic acid trisodium salt (5064–31–3)

p-(1,1,3,3-Tetramethylbutyl)phenol (140–66–9)

1,2,3-Trichlorobenzene (87–61–6)

Triglycidyl isocyanurate (2451–62–9)

Tris(2-chloroethyl) phosphate (115–96–8)

Tris(1,3-dichloro-2-propyl) phosphate (13674–87–8)

Tris(dimethylphenol) phosphate (25155–23–1)
This listing finally responds to a petition filed in 2014 by the Toxics Use Reduction Institute (TURI) at the University of Massachusetts Lowell campus. The petition asked EPA to list 25 chemicals – 3 have since been listed through other actions, and EPA has determined not to list the other 10). Nine of the new "toxics" are to be subject to standard TRI reporting thresholds of 25,000 pounds manufactured or processed in a calendar reporting year, or 10,000 "otherwise used" during a reporting year, and EPA is listing the chemical 1,3,4,6,7,8-Hexahydro-4,6,6,7,8,8-hexamethylcyclopenta[g]-2- benzopyran as a "Persistent, Bioaccumulative or Toxic (PBT)" and "Chemical of Special Concern" subject to a 100 pound/year reporting threshold. This revision became effective when published on November 30, and EPA is requiring facilities to report releases beginning with calendar year 2023 reporting due July 1, 2024.
What reporting revisions is EPA proposing?
On December 5, EPA proposed additional revisions to TRI reporting requirements, for per and polyfluoroalkyl substances (PFAS) chemicals. PFAS chemicals were added to the TRI list in 2020 with special reporting thresholds of 100 pounds, but eligible for exemption from reporting if the concentration of the chemical(s) in a release was less than 1%. EPA has been expanding its regulatory focus on PFAS (I wrote EPA's Strategic Roadmap for PFAS regulation HERE, and is now proposing to add these PFAS chemicals to the list of Chemicals of Special Concern, which would eliminate the 1% reporting exemption and thereby potentially cover additional discharges (i.e., with lower concentrations of PFAS). EPA estimates between 605 and 1,997 additional facilities would become subject to TRI reporting.
What happens next?
TRI reporting for the 12 newly-listed chemicals begins in calendar year 2023, so facilities should determine as quickly as possible whether they will be required to report any (additional) discharges beginning next month. In addition, EPA's December 5 Federal Register notice requests comments on the proposed changes to PFAS reporting requirements no later than February 23, 2023. Although EPA has not provided itself a deadline for responding to comments with final revisions, I anticipate this will happen sometime during 2023, requiring emission data collection during 2024 and reports beginning July 1, 2025.
Self-Evaluation checklist
Do any of the organization's facilities manufacture or otherwise use any listed TRI chemical, including separately listed PBT chemicals, in an annual total quantity that exceeds threshold quantities?
If so, has each such facility prepare and submitted information to EP:
- Using Form R
- Using Form A
Do any of the organization's facilities manufacture or otherwise use any of the 12 chemicals that EPA has added to TRI reporting requirements commencing in 2023, in an annual total quantity that exceeds threshold quantities?
Do any of the organization's facilities manufacture or otherwise use any PFAS, for which EPA is presently proposing to tighten TRI reporting requirements, in an annual total quantity that exceeds 100 pounds?
If so, does the organization collect information about quantities manufactured, processed or otherwise used at each facility that would be required to report?
Where Can I Go For More Information?
About the Author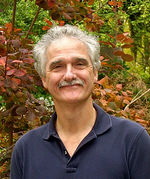 Jon Elliott is President of Touchstone Environmental and has been a major contributor to STP's product range for over 30 years.

Mr. Elliott has a diverse educational background. In addition to his Juris Doctor (University of California, Boalt Hall School of Law, 1981), he holds a Master of Public Policy (Goldman School of Public Policy [GSPP], UC Berkeley, 1980), and a Bachelor of Science in Mechanical Engineering (Princeton University, 1977).

Mr. Elliott is active in professional and community organizations. In addition, he is a past chairman of the Board of Directors of the GSPP Alumni Association, and past member of the Executive Committee of the State Bar of California's Environmental Law Section (including past chair of its Legislative Committee).
You may contact Mr. Elliott directly at: tei@ix.netcom.com