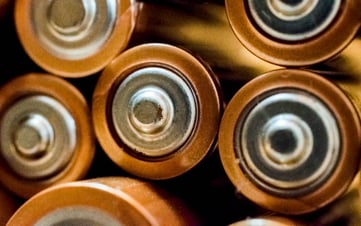 On May 24, 2023, the Environmental Protection Agency (EPA) released a memo ("Lithium Battery Recycling Regulatory Status and Frequently Asked Questions") clarifying regulatory requirements for spent lithium-ion batteries, under the Resource Conservation and Recovery Act (RCRA). EPA's memo acknowledges that lithium-ion batteries power our electronics, lawnmowers, e-scooters, electric bicycles, and rapidly increasing numbers of electric cars, so numbers of spent batteries are also growing rapidly. In this memo, EPA evaluates RCRA's applicability to lithium-ion batteries, particularly:
Universal waste handling provisions

Hazardous waste recycling provisions

Other RCRA requirements
Based on its analysis, EPA offers clarification that most waste lithium-ion batteries are "likely" hazardous waste, which can be managed under universal waste handling standards until they reach a destination facility for recycling or discard. The rest of this note summarizes information in EPA's memo.
What are lithium-ion batteries?
Lithium-ion batteries come in various cell, module, and pack sizes, with multiple cells making up a module and multiple modules making a battery pack. Battery packs for applications needing more energy such as an electric vehicle may require hundreds or even thousands of cells packaged together as multiple modules. Each cell contains an anode layer, a cathode layer, and a separator, all of which are in contact with an electrolyte (typically a liquid). Common materials include lithium, nickel, cobalt, manganese, graphite, iron, copper and aluminum foils; the electrolyte is frequently flammable and RCRA ignitable. EPA has determined that most lithium-ion batteries on the market today are likely to be hazardous waste when they are disposed of due to the ignitability (D001) and reactivity (D003) characteristics (I discussed RCRA characteristics HERE).
How can these batteries be recycled?
RCRA requirements apply to lithium-ion batteries that qualify as hazardous waste. EPA notes that many varieties are subject to collection and management by their initial retailers, entering into extensive multi-party networks for collection, management and eventual recycling. Some are disassembled for (partial) reuse, and others are pretreated or shredded into separate wastestreams for subsequent management. EPA notes that techniques and networks are evolving rapidly, so options for appropriate management are changing as well.
Can lithium-ion batteries be managed as universal waste?
Universal wastes are categories of waste material that qualify as "hazardous" under RCRA, but present relatively low hazards that EPA recognizes by allowing them to be managed under more lenient regulatory requirements (I've written about these wastes and applicable requirements several times, including HERE and HERE). Universal wastes include "batteries," and the Frequently Asked Questions (FAQs) appended to the memo state that single-use and rechargeable lithium-ion batteries can be managed as universal wastes. Universal waste requirements generally parallel those applicable to most hazardous wastes, although terminology (including "handlers" instead of "generators"), quantity thresholds, and compliance details for onsite and offsite management all vary.
What additional best management practices does EPA recommend?
While approving lithium-ion battery management under universal waste standards, EPA's FAQs include recommendations for the following additional best management practices (BMPs) for storage and transportation, particularly to reduce the risk of runaway thermal reactions:
safety training for all employees removing, disassembling, or handling the batteries;

isolating the terminals of the batteries with non-conductive tape, plastic bags, or other separation techniques, keeping the label legible;

preventing damage to batteries;

storing batteries in climate-controlled spaces with good ventilation;

storing batteries in a separate building away from other flammable materials and occupied

spaces when possible;

storing batteries that have been identified as damaged, defective, or recalled (DDR) separately from non-DDR batteries in appropriate containers;

installing advanced fire detection and suppression equipment;

conducting frequent visual and thermal inspections of batteries;

having ongoing communications with local fire marshals and first responders about materials and processes happening on site; and

maintaining a plan for how to respond and evacuate in case of an emergency
How are batteries to be recycled or disposed?
EPA no longer allows it to be managed as universal waste after either of the following:
arrives at a destination facility for recycling or disposal, or

has been pretreated for recycling (e.g., by shredding)
The destination facility may require a recycling permit, or a "Part B" permit as a treatment, storage or disposal (TSD) facility, depending on the activities performed there.
Alternatively, if a battery is removed from one device for "legitimate" reuse in another similar device, no additional management requirements are required (i.e., this reuse is exempt from the requirements identified above).
Self-Assessment Checklist
Do any of the organization's activities involve the use of lithium-ion batteries, in stationery facilities or mobile work units?
Does the organization have procedures in place for managing waste lithium-ion batteries?
If so, are the procedures based on procedures used to manage other wastes designated by EPA or a state as universal waste?
Does the organization track volumes of spent lithium-ion batteries handled in its activities (whether voluntarily, or because of state or local requirements for management of hazardous or non-hazardous waste)?
Where do I go for more information?
● EPA
- Memorandum, "Lithium Battery Recycling Regulatory Status and Frequently Asked Questions (5/24/23)
- "Universal Waste" webpage
- "Frequent Questions on Lithium-Ion Batteries" webpage
About the Author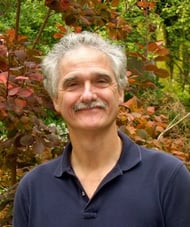 Jon Elliott is President of Touchstone Environmental and has been a major contributor to STP's product range for over 30 years.

Mr. Elliott has a diverse educational background. In addition to his Juris Doctor (University of California, Boalt Hall School of Law, 1981), he holds a Master of Public Policy (Goldman School of Public Policy [GSPP], UC Berkeley, 1980), and a Bachelor of Science in Mechanical Engineering (Princeton University, 1977).

Mr. Elliott is active in professional and community organizations. In addition, he is a past chairman of the Board of Directors of the GSPP Alumni Association, and past member of the Executive Committee of the State Bar of California's Environmental Law Section (including past chair of its Legislative Committee).
You may contact Mr. Elliott directly at: tei@ix.netcom.com