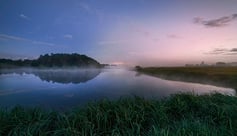 On June 27, 2017 the Environmental Protection Agency (EPA) and the U.S. Army Corps of Engineers (Corps) jointly proposed to revise their regulatory definitions of "waters of the United States", applying authority under the Clean Water Act (CWA). Their proposals would rescind expansive versions adopted in June 2015, during the Obama Administration, and reinstate the text of the definitions in place until 2015. These actions represent the latest chapter in a saga dating back to United States Supreme Court decisions in 2001 and 2006 overturning decades-long understandings of which waters CWA empowers the agencies to regulate. (I wrote about this history in a blog about the 2015 rules here).
Pro-development landowners and their Republican allies objected strenuously to the 2015 rules, which expanded the types of waters subject to federal regulation. States and private parties filed several lawsuits to overturn the rules, and in October 2015 the Sixth Circuit Court of Appeals issued a stay preventing the rules from taking effect during the litigation – importantly, since this stay has never been lifted, the 2015 rules have never become enforceable. After President Trump was elected, he issued an Executive Order directing EPA and the Corps to review the 2015 rules, pointing strongly toward narrower provisions (I blogged about the Executive Order here). The latest proposal responds to that Executive Order.
What is the Proposed Definition?
EPA and the Corps are proposing to adopt consistent definitions, which provide:
Navigable waters means the waters of the United States, including the territorial seas. The term includes:
(a) All waters that are currently used, were used in the past, or may be susceptible to use in interstate or foreign commerce, including all waters that are subject to the ebb and flow of the tide;
(b) Interstate waters, including interstate wetlands;
(c) All other waters such as intrastate lakes, rivers, streams (including intermittent streams), mudflats, sandflats, and wetlands, the use, degradation, or destruction of which would affect or could affect interstate or foreign commerce including any such waters:
(1) That are or could be used by interstate or foreign travelers for recreational or other purposes.
(2) From which fish or shellfish are or could be taken and sold in interstate or foreign commerce.
(3) That are used or could be used for industrial purposes by industries in interstate commerce.
(d) All impoundments of waters otherwise defined as navigable waters under this section.
(e) Tributaries of waters identified in paragraphs (a) through (d) of this section, including adjacent wetlands.
(f) Wetlands adjacent to waters identified in paragraphs (a) through (e) of this section:
Provided, That waste treatment systems (other than cooling ponds meeting the criteria of this paragraph) are not waters of the United States;
Navigable waters do not include prior converted cropland. Notwithstanding the determination of an area's status as prior converted cropland by any other federal agency, for the purposes of the Clean Water Act, the final authority regarding Clean Water Act jurisdiction remains with EPA.
You can compare this text with the version adopted in June 2015 (which I quote in my blog here).
How Will the Ongoing Rulemaking be Structured?
The agencies describe their latest proposal as the first of two steps:
First, they are now proposing to reinstate the pre-2015 text of the definitions of Waters of the United States. Doing so will reverse the 2015 changes, moot the pending litigation by effectively granting the plaintiffs' request, and preserve the longstanding status quo first disrupted by the Supreme Court some 15 years ago.

Second, the agencies will then continue their joint rulemaking by proposing and eventually adopting revisions to the pre-2015 rules that fit their developing policy priorities – reducing federal authority and thereby leaving states exclusive authority to regulate additional no-long-CWA-regulated water bodies and wetlands.
They describe one important benefit of these regulatory revisions as returning certainty to farmers and other landowners. However, any such certainty will be time-delayed and fragmented, since removal of federal authority lets each of the 50 states develop its own legal and regulatory system. For example, California law provides that "waters of the state" encompass most water bodies and wetlands, so that removal of federal jurisdiction will return control to a complicated array of state and local agencies (including Regional Water Quality Control Boards, the state Department of Fish and Wildlife, and county and city planning departments).
Self-Assessment Checklist
Does my organization routinely discharge wastewaters:
Into a natural water body.

Into an artificial conveyance (ditch, storm sewer, etc.).

Into a sanitary sewer system.
Does my organization operate a facility where rainwater or snowmelt might flow:
Into a natural water body.

Into an artificial conveyance (ditch, storm sewer, etc.).
Is my organization undertaking a construction or other project that disturbs a waterway, or disturbs soil or rock that might contaminate runoff into a waterway?Has my organization evaluated the receiving waters to determine whether they qualify as "waters of the United States" subject to CWA requirements?
- As proposed 6/2017 (readopting pre-2015 text)
- Under the definitions included in the May 2015 regulation
- Under the definition provided by Justice Scalia in Rapanos
Has my organization evaluated requirements under state laws in each state in which activities may affect water bodies or wetlands?
Where Can I Go For More Information?
- Text of proposed EPA/Corps rule
- Sixth Circuit stay (10/15)
Specialty Technical Publishers (STP) provides a variety of single-law and multi-law services, intended to facilitate clients' understanding of and compliance with requirements. These include:
About the Author

Jon Elliott is President of Touchstone Environmental and has been a major contributor to STP's product range for over 25 years. He was involved in developing 13 existing products, including Environmental Compliance: A Simplified National Guide and The Complete Guide to Environmental Law.

Mr. Elliott has a diverse educational background. In addition to his Juris Doctor (University of California, Boalt Hall School of Law, 1981), he holds a Master of Public Policy (Goldman School of Public Policy [GSPP], UC Berkeley, 1980), and a Bachelor of Science in Mechanical Engineering (Princeton University, 1977).

Mr. Elliott is active in professional and community organizations. In addition, he is a past chairman of the Board of Directors of the GSPP Alumni Association, and past member of the Executive Committee of the State Bar of California's Environmental Law Section (including past chair of its Legislative Committee).
You may contact Mr. Elliott directly at: tei@ix.netcom.com