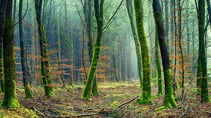 Within the US federal government, the Department of Justice (DOJ) enforces many civil and criminal laws directly, and also provides the attorneys who represent federal agencies in enforcement cases. For example, DOJ's "US attorneys" represent the Environmental Protection Agency (EPA) in cases under the Clean Air Act, Clean Water Act, etc. In doing so, DOJ provides those attorneys with departmental policies to guide their activities – as a practical matter, DOJ policies supersede any conflicting client-agency policies. It's therefore important, that since the Biden administration assumed office, Attorney General Garland and his deputies have moved aggressively to review and revise departmental policies inherited from the Trump administration. The remainder of this note discusses some of these changes.
Which Trump DOJ policies have been rescinded?
On February 4, Jean E. Williams, the Deputy Assistant Attorney General in charge of DOJ's Environment and Natural Resources Division (ENRD) – which represents EPA in court – issued a memo to her staff rescinding 9 policies adopted during the Trump administration. The memo cites one of President Biden's first-day executive orders, EO 13990, "Protecting Public Health and the Environment and Restoring Science To Tackle the Climate Crisis", which directed all federal agencies to review all Trump administration executive actions within their fields of operation (I wrote about the EO HERE). The 9 policies are (were):
"Enforcement Principles and Priorities" (1/14/21);

"Additional Recommendations on Enforcement Discretion" (1/14/21);

"Guidance Regarding Newly Promulgated Rule Restricting Third-Party Payments, 28 C.F.R. § 50.28" (1/13/21);

"Equitable Mitigation in Civil Environmental Enforcement Cases" (1/12/21);

"Civil Enforcement Discretion in Certain Clean Water Act Matters Involving Prior State Proceedings" (7/27/20);

"Supplemental Environmental Projects ("SEPs") in Civil Settlements with Private Defendants" (3/12/20) (I wrote about this memo HERE);

"Using Supplemental Environmental Projects ("SEPs") in Settlements with State and Local Governments" (8/21/19) (I wrote about this memo HERE);

"Enforcement Principles and Priorities" (3/12/18); and

"Settlement Payments to Third Parties in ENRD Cases" (1/9/18) (I reference this memo in my note about the August 2019 SEP memo).
Williams finds these memoranda are all "inconsistent with longstanding Division policy and practice and … they may impede the full exercise of enforcement discretion in the Division's cases…." The four most recent had been adopted just before President Trump left office, but the earlier memoranda affected DOJ work in environmental enforcement cases.
What now?
As I described in the notes I wrote when the Trump-era policies were issued, most of them restricted prosecutors' discretion in pursuing cases, and in particular when settling cases. Rescission therefore will tend to give the agency-DOJ teams in cases more flexibility in pursuing cases and settlements. In the three months since this memo was issued, however, I have not seen reports of individual environmental prosecutions that might have been affected by the changes. We all have to await further developments.
Self-Assessment Checklist
Is the organization subject to formal enforcement action by a federal agency, involving environmental violations, and in which the agency is represented by the US DOJ?
Is the organization subject to formal enforcement action by a state agency, involving environmental violations?

If so, has the organization entered into settlement discussions with the prosecuting agency and its attorneys?

If so, have the terms of such settlements involved supplemental environmental projects or other payments to third parties?
Where Do I Go For More Information?
Information available via the Internet includes:
About the Author

Jon Elliott is President of Touchstone Environmental and has been a major contributor to STP's product range for over 30 years.

Mr. Elliott has a diverse educational background. In addition to his Juris Doctor (University of California, Boalt Hall School of Law, 1981), he holds a Master of Public Policy (Goldman School of Public Policy [GSPP], UC Berkeley, 1980), and a Bachelor of Science in Mechanical Engineering (Princeton University, 1977).

Mr. Elliott is active in professional and community organizations. In addition, he is a past chairman of the Board of Directors of the GSPP Alumni Association, and past member of the Executive Committee of the State Bar of California's Environmental Law Section (including past chair of its Legislative Committee).
You may contact Mr. Elliott directly at: tei@ix.netcom.com