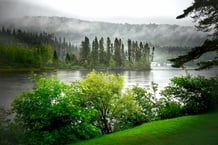 Effective March 12, 2020, the US Department of Justice (DOJ) prohibits its US attorneys from entering into settlements in which DOJ lowers penalties for defendants that agree to conduct "supplemental environmental projects (SEPs)", if the SEP involves payments to a third party. This action is the latest in a series of DOJ moves against SEPs since President Trump took office. The first such step was a June 2017 DOJ management memorandum directing US attorneys NOT to agree to SEPs that include payments to third parties (I wrote about that memo HERE). The second was an August 2019 memorandum restricting use of SEPs in Clean Water Act (CWA) cases against state and local governments, in which DOJ rejected arguments that recent legislation allows them (I wrote about that memo HERE).
Proponents see SEPs as a way to promote environmental and health values by encouraging defendants to undertake projects that wouldn't occur otherwise in order to reduce or eliminate civil and/or criminal liability. Opponents see them as rogue efforts in which prosecutors substitute their own judgment for the statutory and regulatory directives that are supposed to guide their actions. DOJ's latest memo emphasizes that SEPs reduce penalty money that would otherwise end up in the government's coffers.
What's a SEP?
DOJ's memoranda do not define SEPs. Instead, each of the agencies represented by DOJ's attorneys creates its own definition for SEPs. For example, Environmental Protection Agency (EPA) enforcement policy distills the following three criteria:
Project must be "environmentally beneficial"

Must be undertaken as part of a settlement to an enforcement action

Must not otherwise be legally required by the settling party
EPA requires that SEPs be sufficiently related to the violation being prosecuted ("nexus"), and must not be inconsistent with the thrust of the law involved (CWA, Clean Air Act, etc.). (I discussed EPA's policy in more detail in the blog linked above). Penalties can be reduced by up to 80% of the SEP's cost. EPA notes that CWA and other laws it administers provide for civil penalties up to maximum amounts, so that reductions from those maxima reflect the agency's exercise of its enforcement discretion, not penalty waivers. Rather, EPA notes that its penalty policies include factors such as self-disclosure, cooperation, or good faith efforts to comply that may result in a downward adjustment of an initial penalty calculation.
What Approach to SEPs and Settlements has DOJ now prescribed?
The new DOJ memo bars US attorneys from agreeing to settlements that include SEPs that provide for payments to third parties (such as contractors building a SEP project). It offers two justifications:
First, the memo cites the federal Miscellaneous Receipts Act (31 USC s. 3302), which requires any federal official who receives money on behalf of the US government to deposit them in the Treasury. The memo then interprets any diversion of potential penalty money into a SEP that involves payments to third parties as a violation of that requirement. So DOJ extends the prohibition against diversion of funds actually received to also cover funds that might have been received – i.e., if the government had been able to collect every penny as a penalty.
Second, the memo notes that a US attorney who secures a SEP through a settlement is also exercising policy authority over how federal resources – or at least potential federal resources – get allocated. The memo recites Congressional authority over the federal budget, and states that diversion of (potential) money via SEPs usurps that authority.
Finally, however, the memo notes that it binds only the US attorneys who work for DOJ. Agencies remain free to negotiate settlements in administrative civil penalty cases – which under some federal laws can be completed without involving DOJ. Therefore, for example, if EPA retains its SEP-permitting penalty policy referenced above, EPA staff attorneys could continue to negotiate SEPs.
In the same vein, of course, DOJ's new policy doesn't affect independent state enforcement actions, including those involving delegated federal authority under CWA or other federal laws. For example, California's policy governing SEPs is unaffected.
Now What?
The new memo doesn't not overturn previously-approved settlements with SEPs, but bars DOJ's US attorneys from negotiating SEPs from now on. As a non-government attorney I have to note that this approach means that the (DOJ) attorney controls how his or her (agency) client is allowed to approach settlements of DOJ-led enforcement actions. Although this strikes some of us as dubious, it seems unlikely that it would be challenged during Donald Trump's presidency. As a practical matter, I can't predict whether this produces more settlements that emphasize penalties, or leads to longer enforcement cases as defendants fight charges rather than settle. It certainly gives defendants another incentive to settle with an agency before DOJ is brought in to prepare for trial and/or press criminal charges.
Self-Assessment Checklist
Is the organization subject to formal enforcement action by a federal agency, involving environmental violations, and in which the agency is represented by the US DOJ?
Is the organization subject to formal enforcement action by a state agency, involving environmental violations?
If so, has the organization entered into settlement discussions with the prosecuting agency and its attorneys?
If so, have the terms of such settlements involved supplemental environmental projects?
Where Do I Go For More Information?
STP ComplianceEHS (STP) provides a variety of single-law and multi-law services, intended to facilitate clients' understanding of and compliance with requirements.
About the Author

Jon Elliott is President of Touchstone Environmental and has been a major contributor to STP's product range for over 30 years.

Mr. Elliott has a diverse educational background. In addition to his Juris Doctor (University of California, Boalt Hall School of Law, 1981), he holds a Master of Public Policy (Goldman School of Public Policy [GSPP], UC Berkeley, 1980), and a Bachelor of Science in Mechanical Engineering (Princeton University, 1977).

Mr. Elliott is active in professional and community organizations. In addition, he is a past chairman of the Board of Directors of the GSPP Alumni Association, and past member of the Executive Committee of the State Bar of California's Environmental Law Section (including past chair of its Legislative Committee).
You may contact Mr. Elliott directly at: tei@ix.netcom.com
Image by Alain Audet from Pixabay