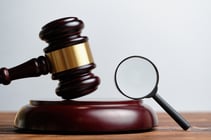 President Biden is moving quickly to review and revise many of former President Trump's administrative actions. As I discussed HERE, the fastest mechanisms for these reversals are executive orders (EOs) and slightly less formal executive memoranda from the President or his agency heads. One of the EOs signed on president Biden's first day of office starts immediate action to review all Trump administrative actions. EO 13990 of January 20, 2021, "Protecting Public Health and the Environment and Restoring Science To Tackle the Climate Crisis", applies to all federal agencies but focuses on President Trump's environmental actions. The remainder of this note discusses this particular EO.
What policy does the EO promulgate?
The EO states a multi-prong policy, reaffirming traditional (Democratic) approaches to health, social and environmental issues, and reversing may of President Trump's stated and/or expressed priorities:
"It is, therefore, the policy of my Administration
to listen to the science;

to improve public health and protect our environment;

to ensure access to clean air and water;

to limit exposure to dangerous chemicals and pesticides;

to hold polluters accountable, including those who disproportionately harm communities of color and low-income communities;

to reduce greenhouse gas emissions;

to bolster resilience to the impacts of climate change;

to restore and expand our national treasures and monuments; and

to prioritize both environmental justice and the creation of the well-paying union jobs necessary to deliver on these goals."
What regulatory steps does the EO direct federal agencies to take?
The EO provides broad direction to federal agency action, justified by the stated policy. It directs the heads of all agencies to "… immediately review all existing regulations, orders, guidance documents, policies, and any other similar agency actions (agency actions) promulgated, issued, or adopted between January 20, 2017, and January 20, 2021 [i.e, while Donald Trump was President], that are or may be inconsistent with, or present obstacles to, the policy…" Each agency is to consider "suspending, revising, or rescinding" any such action. Since all of President Trump's actions are considered suspect by the new administration, this amounts to a formal direction to review everything. In particular, the EO specifies four Environmental Protection Agency (EPA) actions that reversed Obama administration rules:
dramatically reducing fugitive methane emission capture requirements for the Crude Oil and Natural Gas production sector;

reducing and delaying greenhouse gas emission reduction requirements for motor vehicles;

rolling back appliance energy efficiency standards; and

change benefit-cost calculation requirements in Clean Air Act (CAA) rulemakings to reduce inclusion of "co-benefits.
Each agency is to consider regulatory and policy actions consistent with the policy quoted above – presumably revisions to guidelines and rulemakings. Each agency is to submit a preliminary list of items under review, within 30 days, to the Office of Management and Budget (OMB) and President Biden's National Climate Advisor.
The EO also establishes an Interagency Working Group on the Social Cost of Greenhouse Gases to reconsider inclusion of the "social costs" of carbon and other GHGs in benefit-cost analyses, as a way to monetize the impacts of emissions that can be affected by governmental regulatory and permitting decisions.
What additional administrative actions by President Trump are revoked to subject to review?
The EO also sets out several lists of Trump administration actions to be reviewed or revoked.
The Department of Interior (DOI) is to:
reconsider the boundaries of three National Monuments that President Trump shrank: Bears Ears, Grand Staircase-Escalante, and Northeast Canyons and Seamounts

place a temporary moratorium on all hydrocarbon leasing activities in the Arctic National Wildlife Refuge and the Northern Bering Sea Climate Resilience Area
President Biden revokes President Trump's permit to the TransCanada Keystone Pipeline.
This EO revokes ten of President Trump's EOs and three Presidential Memoranda reducing environmental reviews, prioritizing energy infrastructure and production activities, or prioritizing economic growth by reducing regulatory reviews. It also directs OMB to rescind draft guidance from 2019 entitled ''Draft National Environmental Policy Act Guidance on Consideration of Greenhouse Gas Emissions," and final guidance from 2016 entitled ''Final Guidance for Federal Departments and Agencies on Consideration of Greenhouse Gas Emissions and the Effects of Climate Change in National Environmental Policy Act Reviews.''
What now?
The EO collects a number of the new administration's efforts to rescind or reverse a variety of President Trump's executive actions to reduce regulatory burdens by reducing environmental regulation – many of which were themselves enacted to reverse President Obama's environmental initiatives. As noted above, some have taken effect immediately and some will come into force after agency reviews, and even after rulemakings that may take years.
Implementation Checklist
Is the organization subject to any federal regulations, policies or guidance?
If so, were any of these provisions adopted or revised during the Trump administration?
Has the incoming Biden administration identified any of these provisions for review, revision or replacement?
Where can I go for more information?
Information available via the Internet includes:
● White House website "Presidential Actions" webpage
● Executive Order 13990 (1/20/21; published in Federal Register on 1/25/21)
About the Author

Jon Elliott is President of Touchstone Environmental and has been a major contributor to STP's product range for over 30 years.

Mr. Elliott has a diverse educational background. In addition to his Juris Doctor (University of California, Boalt Hall School of Law, 1981), he holds a Master of Public Policy (Goldman School of Public Policy [GSPP], UC Berkeley, 1980), and a Bachelor of Science in Mechanical Engineering (Princeton University, 1977).

Mr. Elliott is active in professional and community organizations. In addition, he is a past chairman of the Board of Directors of the GSPP Alumni Association, and past member of the Executive Committee of the State Bar of California's Environmental Law Section (including past chair of its Legislative Committee).
You may contact Mr. Elliott directly at: tei@ix.netcom.com