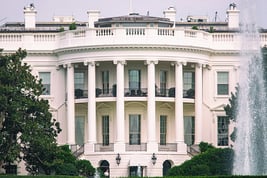 On March 9, the Biden Administration issued its budget proposal for federal Fiscal Year (FY) 2024 (October 1, 2023 through September 30, 2024). The administration proposes a $11.08 billion budget for the Environmental Protection Agency (EPA), a 19% ($1.9 billion) increase above EPA's adopted 2023 budget of $10.1 billion – similar to the administration's proposals for FY 2023 ($11.9 billion; I wrote about it HERE), and FY 2022 proposal ($11.2 billion; I wrote about it HERE). In both years Congress cut the President's proposals considerably, and it's likely to do so again. However, it's worth reviewing the Administration's ongoing environmental priorities, so I will summarize the latest proposal in the rest of this note.
How is the budget request framed?
The budget proposal asks for 16,204 fulltime-equivalent (FTE) EPA employees, 1,907 more than the current 14,297. EPA provides budgetary and programmatic details in its 149 page "FY 2024 EPA Budget in Brief" document. The document identifies 7 strategic Goals and two or more Objectives under each Goal, and includes examples of programs and resource requests for each.
(1) Tackle the Climate Crisis
- 1.1: Reduce Emissions that Cause Climate Change
- 1.2: Accelerate Resilience and Adaptation to Climate Change Impacts
- 1.3: Advance International and Subnational Climate Efforts
(2) Take Decisive Action to Advance Environmental Justice and Civil Rights
- 2.1: Promote Environmental Justice and Civil Rights at the Federal, Tribal, State, and Local Levels
- 2.2: Embed Environmental Justice and Civil Rights in EPA Programs, Policies, and Activities
- 2.3: Strengthen Civil Rights Enforcement in Communities with Environmental Justice Concerns
(3) Enforce Environmental Laws and Ensure Compliance
- 3.1: Hold Environmental Violators and Responsible Parties Accountable
- 3.2: Detect Violations and Promote Compliance
(4) Ensure Clean and Healthy Air for All Communities
- 4.1: Improve Air Quality and Reduce Localized Pollution and Health Impacts
- 4.2: Reduce Exposure to Radiation and Improve Indoor Air
(5) Ensure Clean and Safe Water for All Communities
- 5.1: Ensure Safe Drinking Water and Reliable Water Infrastructure
- 5.2 Protect and Restore Waterbodies and Watersheds
(6) Safeguard and Revitalize Communities
- 6.1: Clean Up and Restore Land for Productive Uses and Healthy Communities
- 6.2: Reduce Waste and Prevent Environmental Contamination
- 6.3: Prepare for and Respond to Environmental Emergencies
(7) Ensure Safety of Chemicals for People and the Environment
- 7.1: Ensure Chemical and Pesticide Safety
- 7.2: Promote Pollution Prevention
Now What?
In the first two years of President Biden's term, the narrow Democratic majorities in the House of Representatives and Senate were sufficient to produce expansions of EPA's budget (although less than the Administration's requests). Now that Republicans have narrow control of the House, it's not possible to predict whether some expansions will occur, or the entire federal budget is subsumed by continuing resolutions that effective freeze top-line numbers, or whether federal budgeting melts down. However, the proposals I've summarized above show that the Administration is seeking to continue its policy priorities in the next federal Fiscal Year.
Self-Assessment Checklist
Does the organization operate facilities subject to permits issued by EPA or the state, under direct or delegated authority of federal environmental laws (Clean Air Act, Clean Water Act, Resource Conservation and Recovery Act (RCRA), etc.)?
Does the organization manufacture, import or distribute chemical substances subject to TSCA?
Is the organization subject to cleanup requirements under direct or delegated authority of federal environmental laws (Superfund, RCRA, etc.)?
Does the organization participate in EPA-sponsored voluntary programs subject to elimination?
Where Do I Go For More Information?
Information available via the Internet includes:
About the Author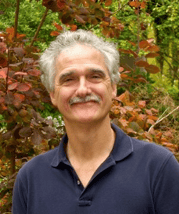 Jon Elliott is President of Touchstone Environmental and has been a major contributor to STP's product range for over 30 years.

Mr. Elliott has a diverse educational background. In addition to his Juris Doctor (University of California, Boalt Hall School of Law, 1981), he holds a Master of Public Policy (Goldman School of Public Policy [GSPP], UC Berkeley, 1980), and a Bachelor of Science in Mechanical Engineering (Princeton University, 1977).

Mr. Elliott is active in professional and community organizations. In addition, he is a past chairman of the Board of Directors of the GSPP Alumni Association, and past member of the Executive Committee of the State Bar of California's Environmental Law Section (including past chair of its Legislative Committee).
You may contact Mr. Elliott directly at: tei@ix.netcom.com