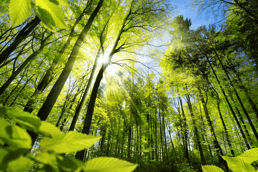 On March 28, the Biden Administration issued its budget proposal for federal Fiscal Year (FY) 2023 (October 1, 2022 through September 30, 2023). The administration proposes a $11.9 billion budget for the Environmental Protection Agency (EPA), a 29% ($2.6 billion) increase above EPA's adopted 2022 budget of $9.6 billion – similar to the administration's FY 2022 proposal of $11.2 billion (which I wrote about HERE), which Congress cut considerably.
How is the budget request framed?
The budget overview document emphasizes the following programmatic and budgetary priorities, claiming that the request:
Tackles the Climate Crisis with Urgency

Restores Critical Capacity to Carry Out EPA's Core Mission

Advances Environmental Justice

Upgrades Drinking Water and Wastewater Infrastructure Nationwide

Protects Communities from Hazardous Waste and Environmental Damage

Strengthens the Administration's Commitment to Successfully Implement the Toxic Substances Control Act (TSCA) and Transform the Science of New Chemical Reviews

Enforces and Assures Compliance with the Nation's Environmental Laws.
The budget request asks for 16,204 fulltime-equivalent (FTE) EPA employees, 1,907 more than the current 14,297.
What is being proposed?
EPA provides budgetary and programmatic details in its 90 page "FY 2023 EPA Budget in Brief" document. This document presents information for each of the priority themes identified above, including references to ongoing EPA efforts (many of which I've discussed in these notes).
Tackle the Climate Crisis
This area covers efforts to "mitigate and adapt to the impacts of the climate crisis while spurring economic progress and creating good-paying jobs." Programs include:
Take Decisive Action to Advance Environmental Justice and Civil Rights
These efforts include EPA's contribution to the President's Justice40 Initiative, which pursues the goal of delivering at least 40 percent of the overall benefits of relevant federal investments to underserved and overburdened communities.
Enforce Environmental Laws and Ensure Compliance
This section describes efforts to ensure compliance and enforce against non-compliance with the laws EPA administers. It highlights requested funding to further "develop and implement a comprehensive civil enforcement plan for addressing environmental justice, climate change, per and polyfluoroalkyl substances (PFAS) issues, and coal combustion residue rule compliance." It also recognizes that "overburdened and underserved communities" are particularly subject to environmental harm and even crimes, and anticipates a task force partnering with the US Department of Justice to pursue matters affecting such communities.
Ensure Clean and Healthy Air for All Communities
This section restates EPA's commitment to protect against harmful levels of conventional and hazardous air pollutants, using "regulatory tools, innovative market-based techniques, public and private-sector partnerships, community-based approaches, voluntary programs that promote environmental stewardship, and programs that encourage adoption of cost-effective technologies and practices." EPA is also proposing to add an emphasis on wildfires, including planning, monitoring and response efforts.
Ensure Clean and Safe Water for All Communities
This section covers activities under the Clean Water Act (CWA) and Safe Drinking Water Act (SDWA), with particular emphasis on replacement of hazardous lead pipes.
Safeguard and Revitalize Communities
This section includes requests related to land cleanup and reuse under the Superfund (CERCLA) and hazardous waste (RCRA) laws, and related "brownfield" redevelopment efforts. It also covers expanding efforts toward "domestic recycling and solid waste infrastructure that builds a circular economy."
Ensure the Safety of Chemicals for People and the Environment
This section covers EPA efforts under the Toxic Substances Control Act (TSCA) and the Federal Insecticide, Fungicide and Rodenticide Act (FIFRA). It also includes expanding efforts to ensure that EPA meets its responsibilities to consider pesticide impacts under the Endangered Species Act (ESA).
Restoring EPA's Core Capacity
This section highlights EPA's efforts to strengthen its hiring and professional development, consistent with general goals for diversity and with efforts to rebound from cuts during the Trump administration. In addition, "[e]xpanded capacity also extends to ensuring that rigorous scientific integrity guides policy and the Agency's regulatory process."
Now What?
Since Democrats hold narrow control of the House of Representatives and Senate, there's some chance that EPA's budget will be expanded. The probability is enhanced by the Democrats' focus on climate change and environmental justice. However, throughout the Trump administration and so far during the Biden administration, Congress has largely set EPA's budget priorities.
Self-Assessment Checklist
Does the organization operate facilities subject to permits issued by EPA or the state, under direct or delegated authority of federal environmental laws (Clean Air Act, Clean Water Act, Resource Conservation and Recovery Act (RCRA), etc.)?
Does the organization manufacture, import or distribute chemical substances subject to TSCA?
Is the organization subject to cleanup requirements under direct or delegated authority of federal environmental laws (Superfund, RCRA, etc.)?
Does the organization participate in EPA-sponsored voluntary programs subject to elimination?
Where Do I Go For More Information?
Information available via the Internet includes:
About the Author

Jon Elliott is President of Touchstone Environmental and has been a major contributor to STP's product range for over 30 years.

Mr. Elliott has a diverse educational background. In addition to his Juris Doctor (University of California, Boalt Hall School of Law, 1981), he holds a Master of Public Policy (Goldman School of Public Policy [GSPP], UC Berkeley, 1980), and a Bachelor of Science in Mechanical Engineering (Princeton University, 1977).

Mr. Elliott is active in professional and community organizations. In addition, he is a past chairman of the Board of Directors of the GSPP Alumni Association, and past member of the Executive Committee of the State Bar of California's Environmental Law Section (including past chair of its Legislative Committee).
You may contact Mr. Elliott directly at: tei@ix.netcom.com