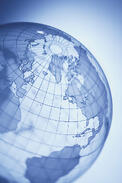 Various changes were made to environmental legislation during 2012, both in the US and internationally. Here follows a summary of some of the headlines.
Debarment for Criminal Violations
Federal agencies have authority to suspend or debar individuals and organizations from federal contracts, as punishment for specified violations of environmental health and safety laws. EPA has recently exercised its mandate in this capacity. For example, the agency recently suspended BP temporarily from qualifying for federal contracts, after the company's guilty plea to criminal violations in the Deepwater Horizon disaster.
Storm Water Discharge Controls
Recent court decisions narrow agency authority to use storm water discharge controls to meet broader water quality objectives. In January a district court rejected EPA's use of a nonpollutant—storm water—as a "surrogate" for a regulated pollutant—"sediment"—when establishing a Total Maximum Daily Load for an impacted waterway. Virginia Department of Transportation v. EPA, ___ F.Supp.2d ___ (E.D. Va. 2013).
Air Pollution
Also in January, the D.C. Circuit Court remanded the EPA's 2006 fine particle (PM2.5) standard for agency review, confusing state efforts to meet ambient air quality requirements for this pollutant. The court found that EPA had applied the wrong CAA provision (regarding nonattainment in general rather than particulate nonattainment) in adopting the Fine Particle Implementation Rule, and remanded the Rule to EPA to apply the proper authority. NRDC v. EPA, ___ F.3d ___ (D.C. Cir. 2013).
Kyoto
Negotiations in December 2012 in Doha, Qatar produced an agreement to extend the Kyoto Protocol and its various mechanisms for up to eight years (referred to as a "Second Commitment Period").
GHG Cap-and-Trade Auctions
California has held its first auction of greenhouse gas emission allowances, launching its statewide cap-and-trade program. The state Air Resources Board had adopted a "cap-and-trade" program, providing declining sector-based emissions limits to sources in major GHG emitting sectors, beginning in two phases in 2012 (delayed by ARB to 2013) and 2015, and continuing through 2020. Although specific emissions limits remain to be worked out, the Scoping Plan directs that they include sufficient sources and impose sufficient reductions in GHG emissions so that full implementation of the "command and control" regulatory measures plus the cap-and-trade program will achieve required statewide emission reductions by 2020.
STP has recently issued an update to The Complete Guide to Environmental Law by Touchstone Environmental, Inc., and also publishes the following environmental regulation guides: