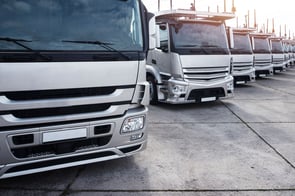 On January 24, the US Environmental Protection Agency (EPA) published tighter standards for emissions from "heavy-duty" engines and vehicles, beginning with model year 2027. These new standards form the important first step toward implementation of EPA's Clean Truck Plan, which has the ultimate goal of zero emissions from motor vehicles. The new standards are more than 80% stronger than current standards, which have been in place more than 20 years. These changes therefore continue the recent trend toward tighter federal emission standards for motor vehicles, including light-duty vehicles (automobiles and light trucks; I discussed the latest rules for light-duty vehicles, covering greenhouse gas (GHG) emissions for model years 2023-2026 HERE). The remainder of this note discusses the latest heavy-duty vehicle standards.
How does EPA define heavy-duty engines and vehicles?
The Clean Air Act (CAA) and EPA regulations define a "heavy-duty vehicle" as "any motor vehicle rated at more than 8,500 pounds Gross Vehicle Weight Rating (GVWR) or that has a vehicle curb weight of more than 6,000 pounds or that has a basic vehicle frontal area in excess of 45 square feet." Heavy-duty engines are those used to power heavy-duty vehicles. These vehicles contrast with "light-duty" vehicles such as automobiles and light trucks.
How is EPA tightening emission standards for heavy-duty engines and vehicles?
The new standards will tighten existing standards in several overlapping ways. They are more stringent and cover a wider range of heavy-duty engine operating conditions compared to today's standards; they also require these more stringent emissions standards to be met for a longer period of when the heavy-duty vehicles operate on the road. The enhancements will improve engine efficiency and reduce emissions of air pollutants (nitrous oxides (NOx), particulate matter, hydrocarbons, carbon monoxide (CO), and air toxics) and their resulting public health impacts.
The new standards direct the following enhancements:
Emission limits 80% lower than present

Additional emissions testing procedures

useful life of subject vehicles 1.5–2.5 times longer

emissions warranties 2.8–4.5 times longer

additional manufacturer measures to ensure that vehicle engines and emission control systems work properly on the road (e.g., designed to prevent vehicle drivers from tampering with emission controls)
What is EPA's Clean Trucks Plan?
EPA announced its clean Trucks Plan in August 2021, and these rules are the first major step. The plan calls for:
these rules for MY 2027 and later heavy-duty engines and vehicles

tighter GHG emission rules, in force no later than MY 2030 (compare with MY 2027 rules, which I discussed HERE)

financial assistance for zero emission vehicles (ZEV) and charging infrastructure (funding via Bipartisan Infrastructure Law and Inflation Reduction Act)
What's Next?
The revised rules will become effective on March 27 (60 days after publication in the Federal Register), requiring manufacturers' compliance beginning in model year 2027. Readers should also note that the impacts of these rules for fossil fuel vehicles will be affected by the extent to which electric vehicles penetrate the markets for new heavy-duty vehicles.
Self-Assessment Checklist
Does the organization manufacture or import heavy-duty vehicles?
Does the organization use heavy-duty vehicles in its activities, and plan to buy or lease new vehicles during the next decade?
If so, has the organization considered when to make such transactions?
Where Do I Go For More Information?
Information available via the Internet includes:
- MY 2027 rules for heavy-duty vehicles (1/24/23 Federal Register)
- Clean Trucks Plan web portal

About the Author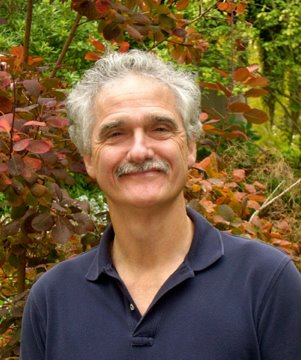 Jon Elliott is President of Touchstone Environmental and has been a major contributor to STP's product range for over 30 years.

Mr. Elliott has a diverse educational background. In addition to his Juris Doctor (University of California, Boalt Hall School of Law, 1981), he holds a Master of Public Policy (Goldman School of Public Policy [GSPP], UC Berkeley, 1980), and a Bachelor of Science in Mechanical Engineering (Princeton University, 1977).

Mr. Elliott is active in professional and community organizations. In addition, he is a past chairman of the Board of Directors of the GSPP Alumni Association, and past member of the Executive Committee of the State Bar of California's Environmental Law Section (including past chair of its Legislative Committee).
You may contact Mr. Elliott directly at: tei@ix.netcom.com