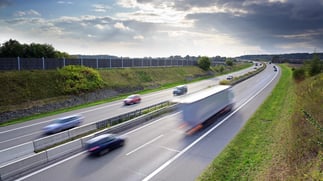 During the last decade, federal state authorities have sparred with themselves and with states over regulatory standards limiting greenhouse gas (GHG) emissions from automobiles. Nationally, the US Environmental Protection Agency (EPA) and the National Highway Traffic Safety Administration (NHTSA) share authority over fleetwide and individual vehicle standards. EPA applies authority under the Clean Air act (CAA) and NHTSA applies authority under the Energy Policy and Conservation Act of 1975 (EPCA) including Corporate Average Fuel Economy (CAFÉ) standards. In addition, the state of California has unique CAA authority over vehicle emission; in recent years, Democratic presidential administrations generally produce federal-state cooperation, whereas Republican presidential administrations produce conflicts. (I've written about these issues several times, most recently HERE). True to this pattern, on December 21, 2021 EPA issued tighter vehicle emission rules covering Model Years (MY) 2023 through 2026, and NHTSA rescinded its (Trump era) rule preempting California's stricter GHG emission standards. The remainder of this note discusses these new rules, within the context of ongoing rulemakings.
How are vehicle emission standards set?
CAA addresses emissions of pollutants, including EPA rules for motor vehicle emissions. In addition, NHTSA applies EPCA authority to set CAFÉ standards establishing fleet-wide, rather than vehicle-by-vehicle, efficiency (mileage) standards. EPA and NHTSA generally coordinate their rulemaking activities – more efficient cars tend to emit fewer pollutants, for example. EPA also generally cooperates with the California Air Resources Board (ARB); because California began setting state standards before EPA gained national authority in 1977, CAA authorizes the state to set standards, then apply to EPA for a waiver from nationwide preemption by claiming special state-level conditions. Justifications traditionally relate to extreme vehicular air pollution in the Los Angeles basin but were extended by the Obama administration to include GHG standards. Once California adopts a standard, a dozen other states typically adopt it, so a California-based standard quickly covers a third of the country's population.
In 2010, EPA and NHTSA set national standards for GHG emissions from light duty vehicles (including automobiles and light trucks) for 2012-2016. In 2012, they adopted standards for subsequent years in two phases, 2017-2021 (Phase 1) and 2022-2025 (Phase 2), promising a mid-term review of the Phase 2 standards. The agencies reaffirmed their standards three days before President Obama left office in January 2017, but the incoming Trump administration reopened these decisions and in October 2019 issued the "Safer Affordable Fuel-Efficient (SAFE) Vehicles Rule for Model Years 2021–2026 Passenger Cars and Light Trucks" rules in September 2019 to roll back emissions limits, and declared California's efforts to be preempted (I discussed these actions in the blog linked above).
On January 20, 2020, one of incoming President Biden's first-day actions was an Executive Order directing federal agencies to review all of President Trump's environmental actions (EO 13990, which I discussed HERE). The latest vehicle emissions rules reflect these reviews.
What has EPA just done?
EPA has just re-set vehicle emission standards for MY 2023-2026, for "light-duty vehicles" -- automobiles and light trucks. EPA accelerates the rate of stringency increases to between 5 and 10 percent each year from 2023 through 2026, compared with 1.5% per year under the SAFE rules. For MY 2026, EPA requires 161 grams of carbon dioxide (CO2) emitted per mile (g/mile) in MY 2026, which it translates to 55 miles per gallon (mpg) under lab conditions and 40 mph in the "real world." In contrast, the SAFE rules would have required 32 mpg in 2026. Note, however, that EPA sets different standards for autos and light trucks (132 and 187 g/mile, respectively) and the new rules' overall estimates are based on an assumed mix of 47% cars and 53% light trucks by 2026.
What has NHTSA just done?
NHTSA is conducting its own rulemaking, reconsidering its Trump-era rules. On December 2021, NHTSA repealed its portions of the 2019 SAFE rules, thereby vacating its earlier determination that federal EPCA provisions preempt actions by California and other states to set overlapping requirements. Therefore, agency policy defaults to the traditional stance of non-documentation of non-preemption.
What's Next?
Because each vehicle manufacturer has its own unique fleet of vehicles, design process for new vehicles, and sales patterns, the impact of the tighter standards will vary considerably. EPA has built flexibility into its rules, intended to avoid undue hardship, but the actual impacts will still vary. As of this writing, no manufacturer has openly opposed the new rules, although some have expressed misgivings at the aggressiveness.
Self-Assessment Checklist
Does the organization manufacture or import light duty vehicles?
Does the organization use light duty vehicles in its activities, and plan to buy or lease new vehicles during the next decade?
Where Do I Go For More Information?
Information available via the Internet includes:
- 12/21 rules (12/30/21 Federal Register)
- webpage for Passenger Cars and Trucks
- California ARB Mobile Sources Program Portal
About the Author

Jon Elliott is President of Touchstone Environmental and has been a major contributor to STP's product range for over 30 years.

Mr. Elliott has a diverse educational background. In addition to his Juris Doctor (University of California, Boalt Hall School of Law, 1981), he holds a Master of Public Policy (Goldman School of Public Policy [GSPP], UC Berkeley, 1980), and a Bachelor of Science in Mechanical Engineering (Princeton University, 1977).

Mr. Elliott is active in professional and community organizations. In addition, he is a past chairman of the Board of Directors of the GSPP Alumni Association, and past member of the Executive Committee of the State Bar of California's Environmental Law Section (including past chair of its Legislative Committee).
You may contact Mr. Elliott directly at: tei@ix.netcom.com