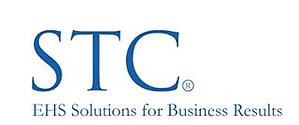 Kathy McKinney-Tovar, STC Senior Analyst
On July 15, 2015 (80 FR 41566), EPA published the first major revision to the federal underground storage tank (UST) regulations since 1988. The 1988 UST regulation required owners and operators to have spill, overfill, and release detection equipment in place; the 2015 amendments add additional requirements to ensure that this equipment is functioning properly and is adequately maintained to effectively prevent a release. Table 1 below summarizes the operation and maintenance provisions that apply October 13, 2018.
In addition to imposing new operation and maintenance requirements, the 2015 amendments address UST systems deferred in the 1988 UST regulation. USTs storing fuel for use by emergency power generators have their deferral removed, with EPA adding requirements for release detection by October 13, 2018. Airport hydrant systems (AHS) and UST systems with field-constructed tanks (FCT) lose their deferral status and must also comply with Subpart K by October 13, 2018 (see Table 1 below). Previously EPA removed the deferral for wastewater treatment tanks, USTs containing radioactive material, and emergency generator UST systems at nuclear power generation facilities and reclassified them under a new category, "partially excluded UST systems." Owners and operators of these tanks must continue to comply with Subparts A and F as they always have, as well as new installation requirements.
The 2015 amendments also include provisions for operator training (as outlined in Table 1). The majority of states, however, adopted requirements regarding operator training under the UST grant guidelines of the Energy Policy Act of 2005 (Act). The UST provisions of the Act focus on preventing releases and expand eligible uses of the Leaking Underground Storage Tank (LUST) Trust Fund. States that receive grants to help pay for the cleanup of leaking UST sites had to meet the requirements or lose funding. Since nearly all states receive funding to help pay for cleanup, the vast majority previously adopted requirements regarding operator training following the Act's grant guidelines. EPA is allowing these states to retain their regulations, although some states have chosen to make changes to more closely align with the 2015 amendments.
Compliance with the 2015 amendments depends on whether a state has state-plan approval (SPA). Currently, 38 states and territories have received SPA to operate their UST programs in lieu of EPA's requirements. Facilities in these states are not required to comply with the 2015 amendments until the state revises its regulations. Owners and operators in the 12 non-SPA states (AK, AZ, CA, FL, IL, KY, MI, NJ, NY, OH, WI, and WY) and 4 territories need to follow their state or territory requirements as well as meeting the EPA's amendments according to the time frames listed in Table 1.
As of July 6, 2018, 21 states (17 SPA states and four non-SPA states) have either published state-specific regulations that adopt the 2015 amendments or have incorporated by reference the federal regulations. A summary of these state programs and their adoptions status can be found on the
Resources
page of the STC website.
Table 1 – Summary of the 2015 UST Amendments
New Requirement
Implementation Time Frame
Designation and training of A, B, and C operations.
Owners and operators must begin meeting these requirements by October 13, 2018
Release detection for UST systems storing fuel for use by emergency power generators.
Subpart K applicability for AHSs and FCTs (release detection, upgrade, general operating requirements, and operator training requirements)
Spill prevention equipment inspections every 3 years.
Owners and operators must conduct the first test or inspection by October 13, 2018
Release detection equipment testing annually
Monthly walkthrough inspections of spill prevention equipment and release detection equipment
Annual walkthrough inspections of containment sumps and hand held release detection equipment.
Specialty Technical Publishers (STP) provides a variety of single-law and multi-law services, intended to facilitate clients' understanding of and compliance with requirements. These include:
Read More