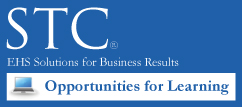 In November 2011, EPA proposed substantial revisions to current regulations addressing petroleum releases from underground storage tank (UST) systems. The regulations (40 CFR Part 280) were promulgated in 1988 and imposed strict controls on tank design, construction, and installation. The proposed revisions (76 FR 71708) target and further reduce releases caused by poor operation and maintenance, releases from piping, spills and overflows associated with deliveries (especially releases at the dispenser), and ineffective release detection equipment. The revisions minimize retrofitting requirements for existing underground storage tank systems, while mandating additional release prevention requirements for new underground storage tank systems.
The proposed regulation includes standards for proper operation and maintenance for all systems and focuses on:
underground storage tank operator training
secondary and under-dispenser containment
operation and maintenance
testing
Below is a brief summary of the more significant proposed changes; the details can be found in the preamble and proposed regulations.
UST Operator Training
EPA proposes to establish three classes of UST operators (Class A, Class B, and Class C). Operator classifications are defined based upon program oversight and operational responsibilities. Each class of operator must receive training specific to the UST program responsibilities assigned to the category. UST owners/operators must designate at least one Class A and one Class B operator for each UST or group of USTs at a facility. Any employee that may have to initiate a response to a UST emergency (e.g., an identified release or alarm signifying a release) is considered a Class C operator. Although EPA has not established criteria for training programs, designated UST operators require training to properly manage their assigned tasks. Operators will be assessed on their knowledge of certain minimum training areas through examination, practical demonstration, or other approaches acceptable to EPA or the delegated state/local environmental implementing agency. Records of training must be maintained for at least three years.
Secondary Containment
Under the proposed regulations, owners and operators must install secondary containment (including interstitial monitoring) for new or replacement tanks and piping installed after the effective date of the final UST regulation. Exemptions include secondary containment for suction piping and piping associated with field-constructed tanks or airport hydrant fuel distribution systems. EPA also proposes that secondarily contained tanks and piping meet certain performance standards and be monitored for leaks every 30 days using interstitial monitoring. In addition, pressurized piping must have an automatic line leak detector.
Under-Dispenser Containment
The proposal requires under-dispenser containment (UDC)—containment beneath a dispenser system to prevent dispenser system leaks from reaching soil or groundwater—for new dispenser systems. A dispenser system is considered "new" when both the dispenser system and equipment needed to connect the system to the UST system are installed (e.g., check valves, unburied risers or flexible connectors, or other transitional components that connect it to underground piping). UDC must be liquid tight and must allow for visual inspection and access to the components in the containment system, or must continuously monitor the dispenser system for leaks.
Operation and Maintenance
EPA proposes that documented, monthly walkthrough inspections be conducted according to specific protocols to verify that certain UST system components are being properly operated and maintained. These inspections must evaluate:
spill prevention equipment;
sumps and dispenser cabinets;
monitoring/observation wells;
cathodic protection systems; and
release detection.
Testing Requirements
The proposed regulations also establish documented testing for UST system components according to specific criteria. The frequency of such testing varies from annual (for spill prevention equipment and release detection) to triennial (for overfill prevention equipment and secondary containment).
Eliminating Deferrals under the 1988 Regulation
Under the 1988 underground storage tank regulation, UST systems storing fuel solely for use by emergency power generators were deferred from release detection requirements because the technology to monitor remote, unmanned UST systems was not generally available. This is no longer the case, and EPA proposes to eliminate the release detection deferral for emergency power generator underground storage tanks.
EPA also proposes to regulate wastewater treatment tank systems (including oil/water separators) that are not part of a wastewater treatment facility regulated under NPDES or pretreatment regulations promulgated under the Clean Water Act. Newly applicable requirements for these tank systems will likely include release detection, release prevention, agency notification, and financial responsibility. Wastewater treatment tank systems installed on or before the effective date of the final UST regulation that do not meet the upgrade requirements within three years must be permanently closed.
EPA's proposed regulations will affect every owner or operator of a underground storage tank system.
Specialty Technical Consultants (http://www.specialtytechnicalconsultants.com/) have provided a copy of the EPA's rule proposal comparison matrix.
About the Author

Russ Boesch, CPEA, CHMM, is an STC Senior Program Director with more than 25 years of experience conducting environmental compliance and management systems audits, regulatory analysis, and environmental management consulting for a variety of industries including aerospace, automotive, utilities, pharmaceuticals, electronics, petroleum refining, chemical manufacturing facilities, educational institutions, and commercial hazardous waste TSDFs. A Certified Professional Environmental Auditor in the disciplines of Environmental Compliance and Responsible Care® Management Systems, Russ is also a Certified Hazardous Materials Manager.