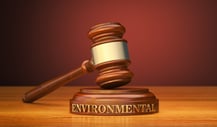 The many overlaps and disjunctions in environmental protection laws mean that many situations are potentially subject to multiple laws and their associated enforcement provisions. On May 24, the US Supreme Court decided the latest incarnation in a long-running dispute between the federal government and the territory of Guam over contamination at a landfill, which included an earlier round involving the Clean Water Act (CWA) and the latest round involving the Superfund law (Comprehensive Environmental Response, Compensation, and Liability Act (CERCLA)) (Guam v. United States). The court decided that a 2004 settlement in a CWA enforcement case did not – and could not – affect Guam's latest search for financial contributions to cleanup under CERCLA. This decision provides not just specific clarification of the relationship between two CWA and CERCLA cost recovery provisions, but also a general reminder about the need to craft settlements carefully.
What disputes does the case address?
These cases involve the Ordot Dump landfill on Guam, which may have been used by Japanese occupation forces during World War II and certainly was used by US Navy after the war, before being transferred to the territorial government which continued to use it for decades. Beginning in the 1980s, the US Environmental Protection Agency (EPA) began enforcement action against Guam for CWA violations caused by discharges from the landfill. In 2004, the territorial government and EPA entered a consent decree requiring Guam to close and cover the dump. The settlement stated that Guam's compliance would be "in full settlement and satisfaction of the civil judicial claims of the United States … as alleged in the Complaint." The complaint had been only for CWA violations, and the federal government explicitly retained its other rights and remedies under other laws.
Guam proceeded with clean up, and then in 2017 sued the federal government under Superfund, arguing that the Navy's operations after 1945 made the government a responsible party liable to help pay for cleanups. Guam initially sought recovery under two different CERCLA provisions:
Cost recovery, which can be available to states and territories to recover costs of removal and remediation actions from responsible parties (section 107(a))

Contribution, from one responsible party to another that has spent cleanup costs pursuant to a CERCLA liability provision (section 113(f))
The federal District of Columbia Circuit Court of Appeal found these two claims to be mutually exclusive, and that the availability of a contribution claim foreclosed a cost recovery claim. The Circuit Court then ruled that the 3-year statute of limitation on the contribution claim had passed before Guam sued, eliminating Guam's chance for recovery. Guam appealed to the US Supreme Court, narrowing its appeal by withdrawing its contribution claim in order to continue to pursue its cost recovery claim.
What has the Supreme Court decided?
Justice Thomas wrote a unanimous decision for the Supreme Court ruling on the appeal. His decision provides extensive review and analysis of the contribution provisions in CERCLA section 113(f). He determined that CERCLA section 113(f) can only be triggered by CERCLA enforcement or settlement, and so does not apply in this case at all, since EPA's earlier enforcement and the resultant settlement were conducted under CWA not CERCLA. The decision remands the case to the DC Circuit to correct the misconception about section 113(f) – note that the Supreme Court decision does not reach the cost recovery claim in Guam's original complaint, and so makes no mention whether the territory can renew the claim it withdrew only after the Circuit Court decision.
Now What?
The decision provides some useful clarity about the extent of settlements in settings where multiple laws may apply, and a useful reminder to craft settlements that clearly distinguish between and among possible coverage. These settings frequently include CWA and the Resource Conservation and Recovery Act (RCRA) provisions for unauthorized disposal of hazardous wastes, with CERCLA available as well. Furthermore, most states now have water, waste and cleanup laws that are enforced along with – or instead of – the comparable federal laws.
Environmental, health and safety (EH&S) professionals will also be reminded that a wide variety of federal and state laws apply simultaneously in most circumstances, so meeting all requirements while parsing among them is a necessary part of our profession.
Self-Assessment Checklist
Do any of the organization's activities involve discharges, releases or disposal of materials that may affect water or land?
If so, does the organization takes steps to ensure that no unauthorized discharges, releases or disposal occur?
If any such unauthorized events have occurred, has the organization undertaking remedial activities, with or without enforcement actions by relevant agencies?
If any enforcement actions have occurred, has the organization ensured that its responsibilities and liabilities under applicable legal requirements (and prohibitions) are clearly demarcated?
Where Do I Go For More Information?
About the Author

Jon Elliott is President of Touchstone Environmental and has been a major contributor to STP's product range for over 30 years.

Mr. Elliott has a diverse educational background. In addition to his Juris Doctor (University of California, Boalt Hall School of Law, 1981), he holds a Master of Public Policy (Goldman School of Public Policy [GSPP], UC Berkeley, 1980), and a Bachelor of Science in Mechanical Engineering (Princeton University, 1977).

Mr. Elliott is active in professional and community organizations. In addition, he is a past chairman of the Board of Directors of the GSPP Alumni Association, and past member of the Executive Committee of the State Bar of California's Environmental Law Section (including past chair of its Legislative Committee).
You may contact Mr. Elliott directly at: tei@ix.netcom.com