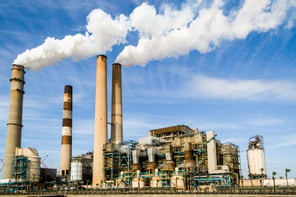 The Canadian Environmental Protection Act of 1999 (CEPA) provides a variety of federal environmental protection provisions throughout Canada. The Minister of the Environment and Climate Change (the Minister; who oversees Environment and Climate Change Canada (ECCC), and to which I attribute CEPA authorizations in this note) prepares regulations (including lists of chemicals regulated in different circumstances), and conducts additional planning, regulatory and enforcement activities. In particular, CEPA authorizes the Minister to issue Pollution Prevention Notices (P2 Notices) directing targeted entities to prepare P2 Plans to improve management of any listed "Toxic Substance" in order to reduce environmental impacts. The rest of this note summarizes P2 requirements, which will be revised to conform with CEPA amendments adopted this summer by Bill S-5, the "Strengthening Environmental Protection for a Healthier Canada Act" (S-5), which received Royal Assent on June 13, 2023.
What chemicals can trigger P2 planning requirements?
CEPA authorizes ECCC to require a P2 Plan for any of the following types of substances:
Listed "Toxic Substance," listed after ECCC determination (s. 64) "if it is entering or may enter the environment in a quantity or concentration or under conditions that:
(a) have or may have an immediate or long-term harmful effect on the environment or its biological diversity;
(b) constitute or may constitute a danger to the environment on which life depends; or
(c) constitute or may constitute a danger in Canada to human life or health.
International Air Pollutants (i.e, source in Canada with transboundary effects, or which Canada is bound by treaty to control) (s. 166)

International Water Pollutants (s. 176)
ECCC has developed a list containing 163 items, including individual substances plus groups of fuels containing excessive quantities of toxic substances (referencing Transportation of Dangerous Goods Act), selected volatile organic compounds, selected perfluorocarbons, and selected petroleum and refinery gases.
What are P2 Plans and how are they invoked?
CEPA (Part 4) authorizes ECCC to publish a P2 notice in the Canada Gazette requiring persons to prepare and implement P2 plans for a substance or group of Toxic Substances.
P2 notice
ECCC publishes a P2 Notice in the Canada Gazette, specifying:
persons or class of persons covered

substance(s) or group of substances covered

commercial, manufacturing, processing, or other activities covered

factors to consider in preparing the P2 plan

time limits for preparing and implementing plans, usually 6-12 months (extensions can be requested)

any administrative matter (e.g. interim reporting requirements)
As summarized by ECCC on its website, "A P2 planning notice is a flexible instrument. ECCC can use the notice:
"to target and manage a single substance or many substances at once

to target and manage releases from an industry sector or many industry sectors at once

alone or in combination with other instruments (for example, a P2 planning notice could be published in conjunction with a code of practice or as a precursor to a regulation)

to address matters pertaining to CEPA-toxic substances in products as well as the uses and releases of these toxic substances

to attain early action on the part of affected persons

to gather information to evaluate the effectiveness of the notice and, when required, to inform future regulatory actions

when it is necessary to specify the person or class of persons to be subject to a notice, or the commercial, processing, or other activity in relation to which a plan is to be prepared"
P2 Plans
Targeted persons must:
prepare P2 plan consistent with the notice

meet any interim requirements

file formal declaration that a P2 plan has been prepared and is being implemented

file formal declaration that P2 plan has been implemented
ECCC recommends the following procedural and practical elements in developing a P2 plan:
establish commitment – with top management support, assigned programmatic leadership, and adequate resources and authority

establish baseline, including the system boundary for the planning process, materials flows (inputs, outputs, wastes), existing waste management

identify potential pollution prevention activities, which might include the following:

change the design of the product to result in environmental and economic improvement

change equipment or processes to eliminate waste or reduce energy use

eliminate or replace toxic substances or material

determine where you could reuse or recycle within your facility's processes

improve purchasing and inventory techniques

set objectives, targets, and performance indicators

evaluate potential P2 techniques for environmental, economic, and other practical effects
Once the P2 plan is developed and approved within the organization, the organization begins implementation and issues its declaration to ECCC. ECCC may require interim reports, and encourages internal oversight and ongoing internal reviews to ensure that starting goals are met and that improvements can be identified and substituted as appropriate. Once a P2 plan is fully implemented, the organization issues the appropriate declaration to ECCC. After that "final" declaration, the organization should continue to manage and improve the appropriate activities.
How is ECCC's P2 planning authority changing?
On June 13, 2023, Royal Assent was granted to Bill S-5, the "Strengthening Environmental Protection for a Healthier Canada Act," amending CEPA. Although the most highly-publicized amendments "recognize that every individual in Canada has a right to a healthy environment," S-5 also revises longstanding chemical regulations, including explicit authority for ECCC to require that P2 Plans prioritize the identification, development or use of "safer or more sustainable alternatives" to the targeted substance(s) or product(s), and to focus on releases. Since these changes are consistent with ECCC policy for P2 planning, I don't expect big changes.
What happens next?
S-5's changes to P2 planning authority took effect upon Royal Assent, so P2 notices issued hereafter should reflect the changes. The broader policy and programmatic revisions in S-5 may affect P2 efforts by strengthening the government's commitment to public participation and the right to a healthy environment, but that remains to be seen.
Self-evaluation checklist
Does the organization conduct activities in Canada that involve CEPA-listed "toxic substances" or international air or water pollutants?
Has the organization evaluated these activities, considering ways to reduce the hazards inherent in materials used, and to reduce waste?
Is the organization subject to an ECCC P2 Notice?

Is the organization subject to any other regulatory requirement, or industry-specific best practices policy, to conduct pollution prevention evaluations?

Does the organization have its own internal policies directing pollution planning efforts?
Has ECCC issued a P2 Notice to the organization?
If so, is the organization in compliance?
Where can I go for more information?
About the Author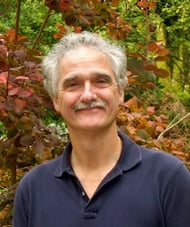 Jon Elliott is President of Touchstone Environmental and has been a major contributor to STP's product range for over 30 years.

Mr. Elliott has a diverse educational background. In addition to his Juris Doctor (University of California, Boalt Hall School of Law, 1981), he holds a Master of Public Policy (Goldman School of Public Policy [GSPP], UC Berkeley, 1980), and a Bachelor of Science in Mechanical Engineering (Princeton University, 1977).

Mr. Elliott is active in professional and community organizations. In addition, he is a past chairman of the Board of Directors of the GSPP Alumni Association, and past member of the Executive Committee of the State Bar of California's Environmental Law Section (including past chair of its Legislative Committee).
You may contact Mr. Elliott directly at: tei@ix.netcom.com