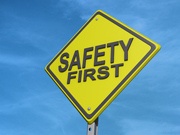 On October 18, the Occupational Safety and Health Administration (OSHA) issued "Recommended Practices for Safety and Health Programs" (Recommendations) – which revises its 1989 "Safety and Health Program Management Guidelines" (S&H Guidelines). As the name indicates, these recommendations suggest activities employers should undertake to ensure their employees' safety and health. They are not regulations or other requirements, but the 1989 Guidelines have long been used by agency inspectors and onsite S&H personnel as generally applicable roadmaps to safer workplaces. This month's revision end a review process that included a proposal and request for comments published in November 2015 (I blogged about the proposal here).
What Do The 1989 S&H Guidelines Recommend?
OSHA's existing S&H Guidelines suggest that these programs should demonstrate at least the following four elements:
Management commitment and employee involvement.

Worksite analysis to identify hazards (could be tied to self-audits).

Hazard prevention and controls addressing the hazards identified.

Safety and health training.
The 1989 S&H Guidelines also offer Recommended Actions under each of these four elements, which suggest ways for employers to establish and implement policies, procedures, and training to accomplish these elements.
What Are The New Recommendations?
OSHA's newly-published Recommendations expand the four-element framework to seven "core" elements, and recommends action items tied specifically to each. Many of these items emphasize the need for robust interactions and integrative thinking and actions. OSHA also provides a link to a self-evaluation tool on its Recommended Practices webpage, and encourages employers to review and track their progress and to assess how fully they are implementing each action item.
Management provides the leadership, vision, and resources needed to implement an effective S&H program. Business owners, managers, and supervisors:
Make worker safety and health a core organizational value.

Fully commit to eliminating hazards, protecting workers, and continuously improving workplace safety and health.

Provide sufficient resources.

Visibly demonstrate and communicate its safety and health commitment to workers and others.

Sets an example through its own actions.

Worker Participation
Worker participation involves workers in establishing, operating, evaluating, and improving the S&H program. OSHA states that all workers should participate, including those employed by contractors, subcontractors, and temporary staffing.
Hazard Identification and Assessment
One of the "root causes" of workplace injuries, illnesses, and incidents is the failure to identify or recognize hazards. An effective S&H health program requires a proactive, ongoing process to identify and assess hazards that are present, or that can be anticipated.
Hazard Prevention and Control
Effective controls protect workers from workplace hazards; help prevent injuries, illnesses, and incidents; minimize or eliminate safety and health risks; and help employers provide workers with safe and healthful working conditions.
These are important tools for informing workers and managers about workplace hazards and controls so they can work more safely and productively. These also provide workers and managers with greater understanding of the S&H program itself, so that they can contribute to its development and implementation.
Program Evaluation and Improvement
OSHA recommends that an S&H program be evaluated initially and periodically thereafter (at least annually), to assess what is working and what is not, and whether the program is on track to achieve its goals. When these assessments identify opportunities to improve the program, then employers, managers, supervisors, and workers should make adjustments and monitor how well the program performs as a result.
Coordination and Communication for Host Employer, Contractors and Staffing Agencies
Increasing numbers of workers are assigned by staffing agencies to work at specific "host" worksites under the direction and control of the host employer. In other situations, some workers are employed by a host employer and others by a contractor or subcontractor. Examples include electrical or mechanical contractors working in a facility, a vendor installing or maintaining equipment, or long-term contractors providing building cleaning and maintenance. OSHA refers to these as "multiemployer" worksites. It is important that each employer consider how its work and safety activities can affect the safety of other employers and workers at the site.
Self-Evaluation Checklist
Has the organization established a general workplace safety and health program?
Does it meet standards in OSHA's existing guidelines?

Does it comply with applicable requirements established by its OSH/OHS regulator?
o If so, which regulator(s)?
Does it meet standards presented in OSHA's new proposal?
Does the organization provide clear management leadership for its safety and health program?
Does the organization ensure effective worker participation?
Does the organization take steps to identify and assess workplace hazards?
Does the organization implement hazard prevention and control activities?
Does the organization provide education and training to employees in safety and health issues?
Does the organization's program include program evaluation and improvement measures?
If the organization conducts activities at multi-employer worksites, does it ensure adequate inter-employer coordination of safety and health program(s) activities?
Where Can I Go For More Information?
• OSHA Safety and Health Program webpage
• OSHA Recommended Practices for Safety and Health Programs (OSHA Publication 3885) (October2016)
Specialty Technical Publishers (STP) provides a variety of single-law and multi-law services, intended to facilitate clients' understanding of and compliance with requirements. These include:
About the Author

Jon Elliott is President of Touchstone Environmental and has been a major contributor to STP's product range for over 25 years. He was involved in developing 13 existing products, including Environmental Compliance: A Simplified National Guide and The Complete Guide to Environmental Law.
Mr. Elliott has a diverse educational background. In addition to his Juris Doctor (University of California, Boalt Hall School of Law, 1981), he holds a Master of Public Policy (Goldman School of Public Policy [GSPP], UC Berkeley, 1980), and a Bachelor of Science in Mechanical Engineering (Princeton University, 1977).
Mr. Elliott is active in professional and community organizations. In addition, he is a past chairman of the Board of Directors of the GSPP Alumni Association, and past member of the Executive Committee of the State Bar of California's Environmental Law Section (including past chair of its Legislative Committee).
You may contact Mr. Elliott directly at: tei@ix.netcom.com.