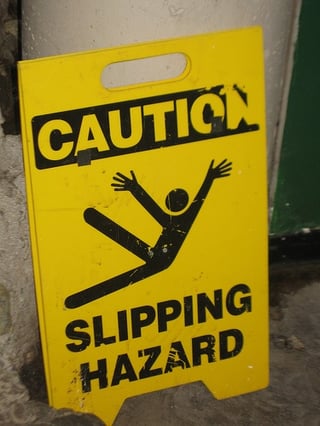 In 1989 OSHA issued "Safety and Health Program Management Guidelines" (S&H Guidelines), recommending activities employers should undertake to ensure their employees' safety and health. The S&H Program Guidelines encourage employers to institute and maintain an "effective occupational safety and health program." Some state occupational safety and health regulators have used these (voluntary) guidelines as the basis for mandatory employer programs – including California's Injury and Illness Prevention Program (IIPP) requirement and Washington's Accident Prevention Program (APP) requirement. OSHA proposed a national rule in 2012, but after several delays has designated it a "long term action."
With its proposal for program requirements on the back burner, OSHA now released a proposal to update and replace its 1989 Guidelines. OSHA issued the proposal on November 16, and has requested comments by February 15, 2016.
What Do the Existing S&H Guidelines Recommend?
OSHA's existing S&H Guidelines suggest that these programs should demonstrate at least the following four elements:
Management commitment and employee involvement.

Worksite analysis to identify hazards (could be tied to self-audits).

Hazard prevention and controls addressing the hazards identified.

Safety and health training.
The S&H Guidelines include Recommended Actions under each of these four elements, which suggest ways for employers to organize and accomplish these elements.
What Does the Latest Recommendation Recommend?
OSHA's proposal expands the four-element framework to six, and provides additional action items. OSHA describes the principle changes as an explicit focus on proactive and ongoing activities, and on comprehensive employee participation. OSHA has also added details for coordinated activities at multi-employer worksites. Proposed elements (and major sub-elements) consist of the following:
Management Leadership

Top management demonstrates and communicates commitment to continuous improvement in safety and health, and sets program expectations and responsibilities.

Managers make safety and health a core organizational value, with safety and health goals and objectives, and adequate resources and support, and set a good example.

Worker Participation

Workers and their representatives are involved in all aspects of the program.

All workers, including contractors and temporary workers, understand their roles and responsibilities, and how to effectively carry them out.

Workers are encouraged and provided means to communicate openly with management and to report safety and health concerns without fear of retaliation.

Potential barriers or obstacles to worker participation (e.g., language, lack of information, or disincentives) are removed or addressed.

Hazard Identification and Assessment

Procedures are in place to continually identify hazards and evaluate risks.

An initial assessment of existing hazards and control measures is followed by periodic inspections and reassessments.

Hazard Prevention and Control

Employers and workers cooperate to identify and select options for eliminating, preventing, or controlling workplace hazards.

A plan is developed that ensures controls are implemented, interim protection is provided, progress is tracked, and the effectiveness of controls is verified.

Education and Training

All workers are trained to understand how the program works and how to carry out the responsibilities assigned to them under the program.

All workers are trained to recognize workplace hazards and understand the control measures

Program Evaluation and Improvement

Control measures are periodically evaluated for effectiveness.

Processes are established to monitor program performance, verify program implementation, identify program deficiencies and opportunities for improvement, and take actions to improve the program and overall safety and health performance

Coordination and Communication on Multiemployer Worksites

The host employer and all contract employers coordinate on work planning and scheduling to identify and resolve conflicts that could impact safety or health.

Workers from both the host and contract employer are informed about hazards at the worksite and the hazards that a contract employer may create onsite.
OSHA's proposal provides a significant number of "action items" that an employer can take to operationalize these elements. An appendix identifies provisions in existing OSHA standards that provide requirements consistent with each of these elements.
Self-Evaluation Checklist
Has the organization established a general workplace safety and health program?
Does it meet standards in OSHA's existing guidelines?

Does it comply with applicable requirements established by its OSH/OHS regulator?

If so, which regulator(s)?

Does it meet standards presented in OSHA's new proposal?
Does the organization provide clear management leadership for its safety and health program?
Does the organization ensure effective worker participation?
Does the organization take steps to identify and assess workplace hazards?
Does the organization implement hazard prevention and control activities?
Does the organization provide education and training to employees in safety and health issues?
Does the organization's program include program evaluation and improvement measures?
If the organization conducts activities at multi-employer worksites, does it ensure adequate inter-employer coordination of safety and health program(s) activities?
Where Can I Go For More Information?
OSHA Injury and Illness Prevention Programs white paper (2012)

OSHA Safety and Health Program Guidelines (1989)
Specialty Technical Publishers (STP) provides a variety of single-law and multi-law services, intended to facilitate clients' understanding of and compliance with requirements. These include:
About the Author

Jon Elliott is President of Touchstone Environmental and has been a major contributor to STP's product range for over 25 years. He was involved in developing 12 existing products, including Environmental Compliance: A Simplified National Guide and The Complete Guide to Environmental Law.
Mr. Elliott has a diverse educational background. In addition to his Juris Doctor (University of California, Boalt Hall School of Law, 1981), he holds a Master of Public Policy (Goldman School of Public Policy [GSPP], UC Berkeley, 1980), and a Bachelor of Science in Mechanical Engineering (Princeton University, 1977).
Mr. Elliott is active in professional and community organizations. In addition, he is a past chairman of the Board of Directors of the GSPP Alumni Association, and past member of the Executive Committee of the State Bar of California's Environmental Law Section (including past chair of its Legislative Committee).
You may contact Mr. Elliott directly at: tei@ix.netcom.com.