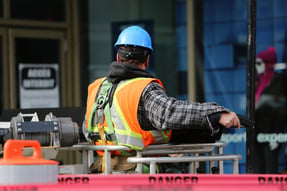 On May 1. 2023, the US federal Occupational Safety and Health Administration (OSHA) established a National Emphasis Program (NEP) to focus inspection and enforcement resources on "Falls" in order to "identify and to reduce hazards which are causing or likely to cause serious injuries and fatalities from falls while working at heights," which OSHA identifies as "the leading cause of fatalities and serious injuries in all industries." The remainder of this note summarizes the NEP, and OSHA's general regulatory approaches to fall hazards and fall protection.

What does the new NEP direct?
NEPs are temporary programs that focus OSHA resources on specific hazards and high-hazard industries, usually for predetermined periods of several years. OSHA's management evaluates the agency's inspection and injury and illness (I&I) data, National Institute for Occupational Safety and Health (NIOSH) reports, peer-reviewed literature, and other available information sources to identify hazards to target with augmented enforcement efforts (For example, I wrote about OSHA's April 2022 heat hazard NEP HERE). The agency also responds to external events, such as executive orders (EOs) from the President.
What does this NEP entail?
Under this NEP, OSHA is directing that fall hazards be considered in most inspections by OSHA itself, and by delegated "state plan" states which will be required to incorporate these priorities. OSHA intends to accomplish its hazard reduction goals "by a combination of enforcement (which includes hazard-based inspection targeting and optional locally-generated programmed targeting in construction…), outreach to employers, and compliance assistance. OSHA anticipates that most of the inspections will occur in construction because the majority of the fatal falls to lower levels each year occur on construction worksites." The NEP authorizes inspectors to assess fall-related hazards in any inspection in which they observe someone working at potentially hazardous heights.
Which workplaces are addressed?
Personnel may work at potentially dangerous heights in any type of workplace, as part of routine operations, periodic reconfigurations or maintenance, or in response to events). OSHA specifically applies provisions of this NEP to the following types of worksites and activities:
All construction inspections related to falls

For non-construction inspections, the following activities:

Roof top mechanical work/maintenance

Utility line work/maintenance (electrical, cable)

Arborist/tree trimming

Holiday light installation

Road sign maintenance/billboards

Power washing buildings (not connected to painting)

Gutter cleaning

Chimney cleaning

Window cleaning

Communication Towers

Other non-construction work activities where a worker is observed working at height (with approval by OSHA's area office management)
What should employers be doing about fall hazards?
The NEP provides references to fall-related OSHA standards, but does not include any details. Organizations where fall hazards may be present should consider these standards (particularly 29 CFR 1910.28 – 1910.30 (general industry) and 1926.501 (construction)), which address both the risk that workers may fall from heights and the risks that they may be struck by objects falling on them from heights. The standards require guardrails, safety nets, or personal fall protection (as appropriate) where workers are working near height differences of 4 feet or more because of:
an unprotected side or edge 4 feet or more above a lower level

a "hoist area" where materials are loaded or received

a hole (including at stairways, ladderways and chutes)

a dockboard (e.g., temporarily placed between a loading dock and a vehicle, which may or may not be at the same height above a base level)

a runway or walkway

above "dangerous equipment"
In addition, special requirements apply where:
near an "opening" in a wall, partition or vertical walking-working surface at least 30 inches high and 18 inches wide

at repair pits, service pits and assembly pits shallower than 10 feet

at fixed ladders (with additional tailoring for billboards)

stairways

scaffolds and rope descent systems

work on low-slope roofs
OSHA standards specify technical requirements for:
protection from falling objects,

guardrails, handrails and stair rails

safety nets

covers

safety cages (e.g. around fixed ladders) and safety nets

personal fall protection systems
OSHA requires appropriate training for workers subject to these hazards and protections.
Now what?
The NEP became effective when issued on May 1 for OSHA itself, and OSHA gives states 60 days to submit letters or intent whether they will follow these provisions or defer back to OSHA. This publication makes it a good time for organizations to review fall hazards and protections at their worksites.
Self-Assessment Checklist
Do any of my organization's workers work in situations subject to fall hazards, including:
fall hazards (generally 4 feet or more)?

Hazards from falling materials?
If so, does the organization provide appropriate:
Fall protections

Protections from falling materials

Training
Where Can I Go For More Information?
- National Emphasis Program – Falls (CPL 03-00-025)
- Canadian Centre for Occupational Health and Safety "Fall Protection" webpage
About the Author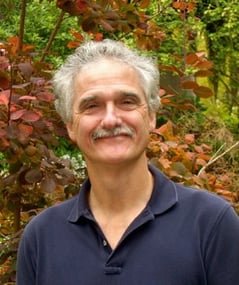 Jon Elliott is President of Touchstone Environmental and has been a major contributor to STP's product range for over 30 years.

Mr. Elliott has a diverse educational background. In addition to his Juris Doctor (University of California, Boalt Hall School of Law, 1981), he holds a Master of Public Policy (Goldman School of Public Policy [GSPP], UC Berkeley, 1980), and a Bachelor of Science in Mechanical Engineering (Princeton University, 1977).

Mr. Elliott is active in professional and community organizations. In addition, he is a past chairman of the Board of Directors of the GSPP Alumni Association, and past member of the Executive Committee of the State Bar of California's Environmental Law Section (including past chair of its Legislative Committee).
You may contact Mr. Elliott directly at: tei@ix.netcom.com