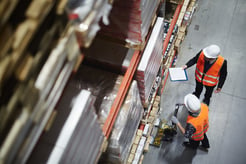 On February 1, the Occupational Safety and Health Administration (OSHA) issued citations to Amazon company warehouses in three states, continuing investigations into the company's practices in other states. OSHA is asserting that the company is violating the Employer's General Duty Clause by failing to protect warehouse workers from low back injuries and other musculoskeletal disorders. Although California enforces specific ergonomics requirements (which I've written about HERE), OSHA and other states instead regulate ergonomics violations by targeted industries through their General Duty Clauses. The remainder of this note discusses these recent OSHA efforts to protect warehouse workers.
What is the Employer's General Duty Clause?
(1) The federal OSH Act requires every federally-regulated employer to evaluate workplace hazards and protect its workers (OSH Act section 5 (29 USC section 654)):
Each employer- Shall furnish to each of his employees employment and a place of employment which are free from recognized hazards that are causing or are likely to cause death or serious physical harm to his employees.
(2) Shall comply with occupational safety and health standards promulgated under [the Act].
Each employer shall comply with occupational safety and health standards and all rules, regulations and orders issued pursuant to [the federal OSH Act] which are applicable to his own actions and conduct."
It's easiest to think about OSHA regulatory activities by reversing the order in these two clauses. OSHA identifies typical workplace hazards; promulgates "standards" with engineering, equipment, administrative and training requirements that would identify and address the hazards; and requires employers to implement them in the workplace where those hazards are present.
In addition, OSHA provides much less General Duty compliance direction. It issues generalized Safety and Health Program Management Guidelines (initially in 1989; I wrote 2016 revisions HERE). Based on the statute and its guidance, OSHA identifies the following elements as necessary to prove a violation of the General Duty Clause:
The employer failed to keep the workplace free of a hazard to which its employees were exposed.

The hazard was a recognized one.

The hazard caused or was likely to cause death or serious physical harm.

There was a feasible and useful method to correct the hazard.
What's happening in these cases?
Amazon operates inventory and fulfillment center warehouses throughout North America, where employees move and pack items, then load them onto vehicles for shipment. On February 1 OSHA announced citations against three Amazon warehouses (Aurora, Colorado; Nampa, Idaho; and Castleton, New York) for failing to keep workers safe and delivered hazard alert letters for exposing workers to ergonomic hazards. These citations follow OSHA inspections and similar violations issued in July 2022 at other Amazon warehouse facilities in Florida, Illinois and New York. At all six locations, OSHA investigators found Amazon exposed warehouse workers to a high risk of low back injuries and other musculoskeletal disorders. In particular, OSHA identified the following hazardous operations:
High frequency with which employees must lift packages and other items.

Heavy weight of the items handled by workers.

Employees awkwardly twisting, bending and extending themselves to lift items.

Long hours required to complete assigned tasks.
OSHA issued "hazard alert letters" to Amazon detailing the agency's observations and claims, and proposed $46,875 in penalties for the violations at the three facilities cited in 2023.
How can warehouse ergonomic hazards be managed and reduced?
OSHA's Pocket Guide to "Warehousing" includes discussion of ergonomics issues, including hazards from improper lifting, repetitive motion or poor design of operations. The Guide identifies measures to address these hazards:
If possible, use powered equipment instead of requiring a manual lift for heavy materials;

Reduce lifts from shoulder height and from floor height by repositioning the shelf or bin;

Ensure overhead lighting is adequate for the task at hand;

Provide employees with task-oriented ergonomic training, including self-protective measures such as:

Ensure that employees use their legs and keep their backs in a natural position while lifting;

Test the load to be lifted to estimate its weight, size and bulk, and to determine the proper lifting method;

Get help if the load exceeds the maximum weight a person can lift safely without assistance;

Don't twist while carrying a load, but shift their feet and take small steps in the direction they want to turn;

Keep floors clean and free of slip and trip hazards
What's Next?
OSHA gave Amazon 15 days to respond to the citations, and I assume remedial activities are underway. For other employers whose activities include inventory and shipping warehouses, these citations are a reminder that ergonomics hazards to warehouse workers are very much on OSHA's enforcement radar.
Self-Assessment Checklist
Does the organization operate any inventory management activities or warehouse facilities where employees may be subject to musculoskeletal harm from repetitive materials handling activities?
- If so, has the organization reviewed these hazards?
- If so, has the organization implemented engineering and work practice measures to reduce hazards?
- If so, has the organization trained employees to handle materials safely?
Does the organization record ergonomics-related injuries (incidents and chronic harm)?
Where Can I Go For More Information?
- Press release describing latest citation (2/1/23)
- Pocket guide (OSHA 3220), Worker Safety Series, Warehousing
- NIOSH, Ergonomics and Musculosketal Disorders webpage
About the Author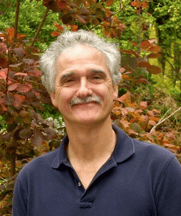 Jon Elliott is President of Touchstone Environmental and has been a major contributor to STP's product range for over 30 years.

Mr. Elliott has a diverse educational background. In addition to his Juris Doctor (University of California, Boalt Hall School of Law, 1981), he holds a Master of Public Policy (Goldman School of Public Policy [GSPP], UC Berkeley, 1980), and a Bachelor of Science in Mechanical Engineering (Princeton University, 1977).

Mr. Elliott is active in professional and community organizations. In addition, he is a past chairman of the Board of Directors of the GSPP Alumni Association, and past member of the Executive Committee of the State Bar of California's Environmental Law Section (including past chair of its Legislative Committee).
You may contact Mr. Elliott directly at: tei@ix.netcom.com