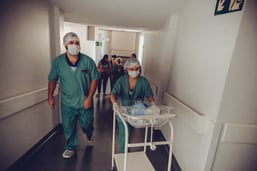 Although the U.S. Occupational Safety and Health Administration (OSHA) has not issued any formal regulations requiring employers to address workplace violence, OSHA's attention to workplace violence prevention (WPV) have grown steadily over time. As an example, OSHA recently convened a Small Business Advocacy Review (SBAR) Panel to address "Prevention of Workplace Violence in Healthcare and Social Assistance sectors." In May 2023, the Panel issued its final report, outlining steps OSHA should consider next. This review returned to an agency Request for Information posted in the Federal Register in December 2016, just before President Trump assumed office. The remainder of this note discusses the Panel's recent findings and recommendations.
What is OSHA doing to address workplace violence?
To date, OSHA has not issued any standards specifically directed to workplace violence hazards, although in limited circumstances OSHA has applied the OSH Act's "Employer's General Duty Clause" to require employer actions or to punish inaction. (I wrote about one such example HERE). Some state OSH agencies have issued workplace violence prevention (WPV) standards; notably, California has enacted a WPV standard for healthcare employers (I wrote about it HERE) and is considering broader measures (I wrote about those efforts most recently HERE).
How and why did OSHA convene this panel?
OSHA justifies its healthcare industry initiative by citing workplace injury and illness (I&I) data, showing that "In 2019, the rate of nonfatal workplace violence incidents that required the worker to take time off was nearly five times greater in privately operated healthcare and social assistance establishments than in private industry overall. For certain segments within these industries, the rate is much higher."
OSHA convened the Panel in March 2023, applying requirements of the Small Business Regulatory Enforcement Fairness Act of 1996 (SBREFA). Congress enacted SBREFA "in response to concerns expressed by the small business community that Federal regulations were too numerous, too complex and too expensive to implement. SBREFA was designed to give small businesses assistance in understanding and complying with regulations and more of a voice in the development of new regulations." As explained on OSHA's website, OSHA and other Federal agencies must:
Produce Small Entity Compliance Guides for some rules

Be responsive to small business inquiries about compliance with the agency's regulations

Submit final rules to Congress for review

Have a penalty reduction policy for small businesses

Involve small businesses in the development of some proposed rules through Small Business Advocacy Review Panels.
What issues did the Panel address with participants and commenters?
Most of the report recounts issues addressed, and provides examples of responses by small entity representatives (SERs) from the healthcare and social assistance sector covered by the draft scope of OSHA's potential standard. Issues consisted of the following:
Need for a rule – i.e., the extent and severity of need for WPV efforts in the covered sectors

Overlap/Conflict with Other Requirements or Regulation – such as Joint Commission requirements

Flexibility and One-Size-Fits-All

Recordkeeping

Workplace Violence Incident Investigation and Follow-Up

Post-Incident Support – to employees who experience workplace violence

Staffing concerns

Correctional Health Settings

Field-Based Care – e.g., by emergency medical services (EMS) and home healthcare

Hazard Assessments – conducting assessments, defining high-risk service areas, defining workplace violence incidents, reviewing previously unreported incidents

Engineering and Physical Controls

Electronic Records and Patient Flagging

Personal Protective Equipment (PPE) and Other Preventative Measures

Training

Effectiveness of WPV Programs

Multi-Employer Worksites

Employee Participation

Costs and Profitability

Miscellaneous Comments
What are the Panel's findings and recommendations?
The Panel does not conclusively recommend any specific course of action. Instead, the report presents findings and recommendations about how the agency should proceed. The panel frames its findings and recommendations in terms of general OSHA responsibilities:
OSHA must make a threshold showing of significant risk of material impairment of safety or health before it can promulgate a safety or health standard

After OSHA makes a general finding of significant risk that the analysis turns to whether a standard is reasonably related to its purpose and appropriately tailored

The Regulatory Flexibility Act requires OSHA to consider significant regulatory alternatives that achieve its statutory objectives while minimizing any significant economic impact on small entities.
The Panel's findings and recommendations consist of the following:
Need for a rule –OSHA should "review existing regulations, guidance, and accreditation standards on WPV prevention in determining the need for a rule, avoid duplication unless necessary to mitigate risks associated with workplace violence, and [avoid conflicts with other requirements]."

One-Size-Fits-All Approach – OSHA should review any rule to ensure it is appropriately tailored

Risk and Scope - OSHA should evaluate available risk data for each type of healthcare and social assistance facility/setting and tailor the scope to exclude lower hazard, lower risk facilities/settings

Scope – Covering Healthcare and Social Assistance – OSHA should "consider the unique conditions of each affected sector and better tailor the requirements in the proposed standard"

Correctional Facilities - OSHA should exclude healthcare settings in correctional facilities unless the agency can identify protections tailored appropriately to their unique nature
What's Next?
OSHA's latest semi-annual regulatory agenda identifies "Prevention of Workplace Violence in Healthcare and Social Assistance" as a potential rulemaking at the pre-rule stage. OSHA does not provide a timeline for further action, but appears to be considering additional steps. Employers in potentially-affected sectors should consider possible regulation (and can review the California standard I noted above). Employers in other sectors should review workplace violence hazards as well, as many hazards and responses can be similar across a wide variety of settings.
Self-Assessment Checklist
Does the organization operate any activities or facilities where employees may be subject to workplace violence, including violence by clients or customers, including patients in healthcare settings?
If so, does it maintain a workplace violence prevention plan?
Do the organization's worker safety programs and policies include elements relevant to workplace violence prevention (i.e., in a dedicated plan, or as elements within other programs and policies):
Have a plan for workplace violence prevention, including procedures to ensure appropriate prevent and response activities?

Have established communication and cooperation procedures with local emergency responders and law enforcement?

Record incidents of workplace violence?

Have procedures and method(s) for reporting incidents?

Provide employees training in workplace violence hazards, prevention and responses?
Has the organization ever had a workplace violence incident at one of its operations?
If so, how has the organization responded?
Where Can I Go For More Information?
- Prevention of Workplace Violence in Healthcare and Social Assistance sectors Panel web portal
- Workplace Violence web portal
- Guidelines for Guidelines for Preventing Workplace Violence for Healthcare and Social Service Workers (OSHA Publication 3148) (2016)
- Request for information, Prevention of Workplace Violence in Healthcare and Social Assistance (12/7/16 Federal Register)
California Department of industrial Relations
- Workplace Violence Prevention in Health Care rule making web page
- Workplace Violence Prevention in General Industry rule making web page
About the Author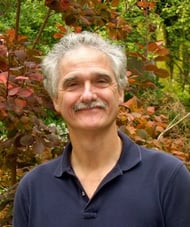 Jon Elliott is President of Touchstone Environmental and has been a major contributor to STP's product range for over 30 years.

Mr. Elliott has a diverse educational background. In addition to his Juris Doctor (University of California, Boalt Hall School of Law, 1981), he holds a Master of Public Policy (Goldman School of Public Policy [GSPP], UC Berkeley, 1980), and a Bachelor of Science in Mechanical Engineering (Princeton University, 1977).

Mr. Elliott is active in professional and community organizations. In addition, he is a past chairman of the Board of Directors of the GSPP Alumni Association, and past member of the Executive Committee of the State Bar of California's Environmental Law Section (including past chair of its Legislative Committee).
You may contact Mr. Elliott directly at: tei@ix.netcom.com