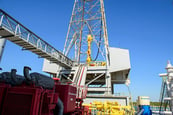 In recent years, activist investors have sought to expand climate-related reporting by publicly traded companies – directly by pressuring the companies, and indirectly by petitioning the U.S. Securities and Exchange Commission (SEC) and other regulators to require additional reporting in periodic reports on the businesses' status and prospects, and in annual meeting reports and proxy requests. SEC has been criticized for doing very little in response to these requests, but took potentially important actions on March 23.
Formally, SEC's staff offered opinions under 1934 Act Rule 14a-8, which defines when publicly traded companies must include shareholder sponsored resolutions in their proxy statements and allow votes at annual meetings.
Exxon-Mobil Request
Exxon-Mobil had requested that SEC's staff issue the company a "No Action Letter", pre-approving the company's refusal to include the following shareholder sponsored resolution:
RESOLVED: Proponents request that, by February 2017 and annually thereafter in a publication such as its annual or Corporate Social Responsibility report, Exxon quantify and report to shareholders its reserve replacements in British Thermal Units, by resource category, to assist the Company in responding appropriately to climate change induced market changes. Such reporting shall be in addition to reserve reporting required by the Securities and Exchange Commission, and should encompass all energy resources produced by the company.
The proponent shareholders included a disparate coalition led by New York State's comptroller (acting as the trustee of New York State Common Retirement Fund), and by the Church of England. They argued that measuring reserves in BTUs would improve reporting, compared to traditional carbon based-metrics of "barrels of oil equivalent" and "cubic feet of gas," and would "begin the process of decoupling their assets reporting by reporting their energy resources to shareholders in two new ways: a) by resource category, and b) in … BTUs." The shareholders argued further that doing so would allow financial analysts and investors to measure the value of the company without an inherent bias toward carbon-based resources – [not a shocking bias for a major multinational oil company!]
Exxon argued that the content of the proposed resolution placed it within types of resolutions that Rule 14a-8 allows companies to exclude:
Ordinary Business. Companies can exclude shareholder proposals that relate to "ordinary business operations," which SEC leaves to company management (and which can be changed directly if shareholders elect different directors). Exxon argued that asset valuation is an ordinary business task, while the shareholders argued the resolution focused on broader policy concerns over climate change and were designed to allow outsiders to value the company appropriately in a world facing climate change and carbon constraints.

Vague or misleading. Exxon argued that the proposal was too vague to implement, given uncertainties about how to value the company's many non-fossil assets – including intermittent energy resources such as solar or wind facilities. The shareholders argued that BTUs are standard measurements, and that existing methodologies allow evaluation of intermittent resources in those terms.
Chevron Request
Chevron shareholders (Hermes Equity Ownership Services and UMC Benefit Board, Inc.) proposed the following resolution for that company's annual meeting:
Shareholders request that by the Annual Meeting of Stockholders in 2017, Chevron Corporation (Chevron), with board oversight publishes an annual assessment of long-term portfolio impacts to 2035 of possible public climate change policies, at reasonable cost and omitting proprietary information. The report should explain how current capital planning processes and business strategies incorporate analyses of the short and long-term financial risks of a lower carbon economy. Specifically, the report should outline impacts of fluctuating demand and price scenarios on the company's existing reserves and resource portfolio - including the International Energy Agency's "450 Scenario," which sets out an energy pathway consistent with the internationally recognized goal of limiting the global increase in temperature to 2 degrees Celsius.
Chevron admitted that the proponents met minimal shareholding requirements to trigger SEC rules for shareholders to sponsor resolutions, but argued that the content of the proposed resolution placed it within types of resolutions that Rule 14a-8 allows companies to exclude:
Ordinary Business. (as above).

Recently considered. Chevron argued that substantially the same subject matter was proposed in the company's 2015 proxy materials and rejected by shareholders. The shareholders offered distinctions between the two years' resolutions.
Requests Denied – Shareholders to Vote
Ultimately, SEC staff rejected both No Action Letter requests, stating that staff "cannot concur" with the companies' justifications for excluding the prosed resolutions. This rather obscure double-negative statement means that the companies cannot exclude the proposal without risk of prosecution by SEC for violation of proxy rules. Both companies have since agreed to include their respective resolution – while also exercising management's right to include its own statement of opposition to the proposal as inappropriate.
Now What?
These resolutions further increase pressure on major companies – including major oil companies – to expand consideration and public reporting of climate change-related effects on their futures. Coupled with expanding reporting of GHG emissions from corporate activities, these efforts continue to reinforce the links between current activities and future prospects … and generally to reinforce policies intended to reduce emissions and climate change.
Self-Assessment Checklist
Has the organization identified assets and activities that cause GHG emissions?Has the organization identified how projected climate change may affect its assets and activities in the future?Does the organization compile this information:
For internal use in managing our activities?

For internal use in setting goals?

For external publication and/or reporting to specific third parties (such as customers or shareholders) and/or the general public
Has the organization developed approaches to minimize negative impacts on its projected assets and activities from possible climate? change?Has the organization developed approaches to reducing its GHG emissions?
In response to governmental requirements?

In response to requests or requirements from customers?

In order to enhance its reputation among stakeholders and/or with the public?
Where Can I Go For More Information?
Specialty Technical Publishers (STP) provides a variety of single-law and multi-law services, intended to facilitate clients' understanding of and compliance with requirements. These include:
About the Author

Jon Elliott is President of Touchstone Environmental and has been a major contributor to STP's product range for over 25 years. He was involved in developing 12 existing products, including Environmental Compliance: A Simplified National Guide and The Complete Guide to Environmental Law.
Mr. Elliott has a diverse educational background. In addition to his Juris Doctor (University of California, Boalt Hall School of Law, 1981), he holds a Master of Public Policy (Goldman School of Public Policy [GSPP], UC Berkeley, 1980), and a Bachelor of Science in Mechanical Engineering (Princeton University, 1977).
Mr. Elliott is active in professional and community organizations. In addition, he is a past chairman of the Board of Directors of the GSPP Alumni Association, and past member of the Executive Committee of the State Bar of California's Environmental Law Section (including past chair of its Legislative Committee).
You may contact Mr. Elliott directly at: tei@ix.netcom.com.