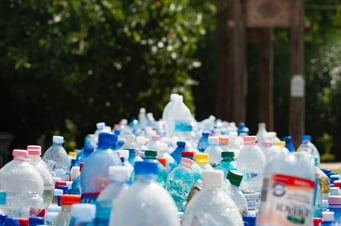 The Federal Trade Commission (FTC) administers longstanding protections against advertising that uses "false" or "misleading" advertising to induce consumers to buy products that do not perform as advertised, or that produce consequences different from those advertised. FTC's rules include its "Guides for the use of environmental marketing claims" – generally called "Green Guides" (16 CFR part 260). FTC first issued the Green Guides thirty years ago in 1992 and revised them in 1996, 1998, and 2012. (I most recently discussed the Guides, and the FTC Act of 1914, HERE ). On December 14, 2022, FTC voted to seek public comment on the content and interpretation of meaning of the existing Guides, and the sorts of changes and updates that would enhance their ongoing value to consumers. The remainder of this note summarizes the existing Green Guides, and FTC's questions for public comment.
FTC Green Guides
FTC's Green Guides formalize administrative standards, practices, and interpretations FTC developed over the years while investigating questionable environmental representations made by marketers. They are not enforceable regulations, but they reflect FTC's enforcement practices, and are intended to telegraph which marketing actions are likely to result in prosecution. The Green Guides present general principles and specific guidelines, followed by examples of specific types of claims and how they might misguide or deceive consumers. As I mentioned above, they have not been revised for a decade.
FTC directs marketers to identify all express and implied claims that an advertisement reasonably conveys, and to ensure that all reasonable interpretations of their claims are truthful, not misleading, and supported by a reasonable basis. For environmental marketing claims, a reasonable basis often requires "competent and reliable scientific evidence" based on tests, analyses, research, or studies by qualified persons and that are generally accepted in the profession to yield accurate and reliable results. This evidence should be sufficient in quality and quantity based on generally accepted standards in relevant scientific fields, when considered in light of all relevant and reliable scientific evidence, to substantiate each marketing claim as true. I provided detailed discussions in the blog posting identified above, but here's a short summary.
General Principles
The Green Guides applies general principles to all environmental marketing claims that reflect any of the following:
Qualifications and Disclosures

Distinction between Benefits of Product and Package

Statement of Environmental Attribute

Comparative Claims

Specific Guidance
The Guides also offer specific guidance for certain typical types of environmental marketing claims, including which versions are or may be misleading, and which qualifications can be used to clarify them. FTC provides specific guidance for the following:
General Environmental Benefit Claims

Carbon Offsets

Certifications and Seals of Approval

Compostable

Degradable

Free-of (an identified chemical or contaminant)

Non-toxic

Ozone Safe/Ozone Friendly

Recyclable

Recycled Content

Refillable

Renewable Energy

Renewable Materials

Source Reduction
What questions is FTC asking?
FTC is seeking comments as part of its periodic review of the Green Guides, in order to:
Examine their efficacy, costs, and benefits; and

Determine whether to retain, modify or rescind them
FTC applies these concerns to the scope and content of the Guides themselves, to the changing context of environmental concerns over the past decade, including climate change and the public health issues raised by COVID-19 and to changes in consumer perceptions (e.g., because of changing scientific information). FTC is seeking comments on possible revisions to many of the specific guidance items identified above, and is also asking more general questions about the future of the Green Guides.
Which specific guidance changes is FTC asking about?
FTC identifies nine topics of specific guidance, and asks whether changes in science, consumer understanding and/or markets since the 2012 revisions now justify updates and/or clarification.
Carbon Offsets and Climate Change – questions about consumer information and understanding, about evidence of deceptive claims, and about possible responsive revisions to existing guidance

Compostable – whether to clarify the test for availability of composting programs to a "substantial majority" of consumers or communities

Degradable – whether to adjust the "reasonably short period of time" test for degradability to something other than the existing one year

Ozone-Safe/ozone-Friendly – whether to identify additional ozone depleting substances identified since 2012

Recyclable - whether to adjust the test for availability of recycling programs to a "substantial majority" of consumers or communities from the existing 60% threshold, and whether and why additional revisions might be appropriate

Recycled Content – whether and why additional guidance might be appropriate

Energy Use/Energy Efficiency - whether and why additional guidance might be appropriate

Organic - whether and why additional guidance might be appropriate

Sustainable - whether and why additional guidance might be appropriate
What general issues is FTC seeking comments about?
FTC is asking 19 specific questions about the continuing appropriateness of its Green Guides. These include requests for opinions about
the Guides' benefits to consumers, and whether those justify continuing the Guides

the Guides' costs to consumers and to consumer and environmental organizations

whether and how the Guides might be modified to increase their benefits and decrease their costs, to consumers and businesses (particularly small businesses)

evidence of changes in consumer understanding and priorities since 2012, and whether and how those might justify revisions to the Guides

evidence concerning the degree of industry compliance with the Guides

whether and why to add or remove categories of specific claims addressed in the Guides

whether and how to revise the Guides to reflect technological change since 2012

which, if any, additional international, national, state or regional/local laws or regulations should be considered by FTC when addressing possible revisions to the Guides

whether FTC should initiate a proceeding to adopt (binding) rules addressing environmental claims, to incorporate or supersede the Green Guides with directly enforceable requirements
Now what?
FTC expects that this request for comments will be published in the Federal Register by mid January 2023, with comments due 60 days thereafter. Final action is likely sometime in 2023. Accordingly, now is a good time to review environmental marketing and advertising created – and consumed – by organizations.
Self-Assessment Checklist
Does the organization include claims about environmental impacts in marketing or advertising for any of its goods or services?
Does the organization consider the claimed environmental impacts of any goods or services it purchases?
If so, has the organization reviewed any environmental claims to ensure that they are not misleading or deceptive, including by the standards of the FTC's Green Guides?
Will the organization provide comments to this request?
Where can I go for more information?
About the Author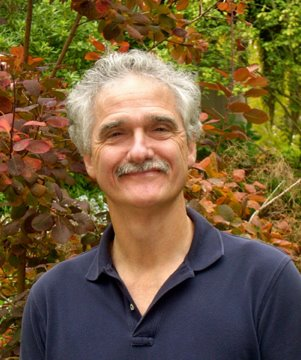 Jon Elliott is President of Touchstone Environmental and has been a major contributor to STP's product range for over 30 years.

Mr. Elliott has a diverse educational background. In addition to his Juris Doctor (University of California, Boalt Hall School of Law, 1981), he holds a Master of Public Policy (Goldman School of Public Policy [GSPP], UC Berkeley, 1980), and a Bachelor of Science in Mechanical Engineering (Princeton University, 1977).

Mr. Elliott is active in professional and community organizations. In addition, he is a past chairman of the Board of Directors of the GSPP Alumni Association, and past member of the Executive Committee of the State Bar of California's Environmental Law Section (including past chair of its Legislative Committee).
You may contact Mr. Elliott directly at: tei@ix.netcom.com