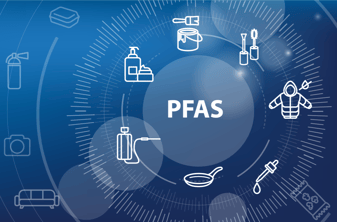 On October 31, 2023 the US Environmental Protection Agency (EPA) tightened its reporting requirements for per- and polyfluoroalkyl substances (PFAS) – frequently called 'forever chemicals" because they biodegrade very slowly – under its Toxic Release Inventory (TRI) program. These changes finalize a proposal issued in (which I wrote about HERE), and reflect EPA's agency-wide efforts to tighten controls on PFASs proposed in December 2022 (I wrote about these efforts HERE). The new TRI revisions apply to reports beginning in calendar year 2024. The remainder of this note summarizes these changes.

How is EPA changing PFAS reporting requirements?
As I've explained elsewhere, facilities are subject to TRI reporting requirements if they are in targeted economic sectors, have 10 or more fulltime employees, and handle one or more TRI-listed chemical above the annual threshold amount assigned by EPA.
What are existing PFAS reporting thresholds?
EPA added PFAS chemicals to the TRI list in 2020, with reporting thresholds of 100 pounds, but eligible for a de minimis exemption from reporting for releases of the chemical(s) in concentration less than 1%. However, in December 2022 EPA proposed to move these PFASs to its standard TRI sub-list of "chemicals of special concern."
What reporting requirements is EPA adopting?
EPA has finalized its proposal to re-list the PFAS onto to the "chemicals of special concern" sublist. This means that reporting requirements will now consist of the following:
require reporting when total annual use is 100 pounds or more

remove de minimis 1% concentration reporting threshold (i.e., must report even if concentration lower), this applies to:

reporting facilities

suppliers (which become subject to supplier notification requirements)

require reports on Form R, eliminating option to use Form A (short form) even if total annual releases are less than 500 pounds

remove option to report some release information in ranges, rather than calculated
What happens next?
The rule is effective on November 30, 2023, and EPA will require reporting to begin in calendar year 2024 (so, data collection to meet the revised requirements begins effective January 1, 2024). Although the number of organizations newly-affected by the tighter thresholds is not certain, EPA estimates that an additional 623 to 2,015 Form R reports will be required annually from entities losing their exemptions.
Self-Evaluation checklist
Do any of the organization's facilities manufacture or otherwise use any PFAS subject to TRI reporting requirements?
If so, has the facility reported its releases:
- Using Form R
- Using Form A
Has the organization made use of the available de minimis exemption to forego reporting of releases with PFAS concentrations less than 1%?
If so, is the organization preparing to make TRI reports of PFAS emissions, in compliance with the newly adopted requirements beginning in calendar year 2024?
Where Can I Go For More Information?
About the Author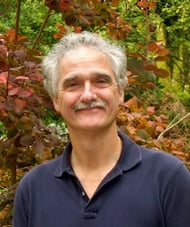 Jon Elliott is President of Touchstone Environmental and has been a major contributor to STP's product range for over 30 years.

Mr. Elliott has a diverse educational background. In addition to his Juris Doctor (University of California, Boalt Hall School of Law, 1981), he holds a Master of Public Policy (Goldman School of Public Policy [GSPP], UC Berkeley, 1980), and a Bachelor of Science in Mechanical Engineering (Princeton University, 1977).

Mr. Elliott is active in professional and community organizations. In addition, he is a past chairman of the Board of Directors of the GSPP Alumni Association, and past member of the Executive Committee of the State Bar of California's Environmental Law Section (including past chair of its Legislative Committee).
You may contact Mr. Elliott directly at: tei@ix.netcom.com