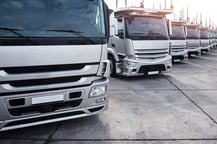 The Clean Air Act (CAA) authorizes the Environmental Protection Agency (EPA) to set emission standards for motor vehicles and engines. Although the primary focus is on Corporate Average Fuel Economy (CAFÉ) standards for new vehicles, set jointly by EPA and the Department of Transportation's (DOT's) National Highway Traffic Safety Administration (NHTSA) (I've discussed ongoing disputes about the latest CAFÉ standards several times, including HERE), EPA and states also have authority over post-sale "aftermarket" equipment and modifications to vehicles.
EPA monitors national vehicle markets, including initial sales, resales, and vehicle operations. This monitoring has indicated widespread tampering with required filters and catalysts installed in vehicle exhaust systems, installation of "defeat devices" to over-ride systems, and re-calibrations to adjust fueling and engine operations. EPA responded in November 2019 by commencing a "National Compliance Initiative: Stopping Aftermarket Defeat Devices for Vehicles and Engines," which has led to investigations and several civil enforcement actions against sellers of defeat devices and "tuning" services that tamper with the appropriate operation of emission systems. On November 20, 2020, EPA's Air Enforcement Division provided a report on these efforts, citing 70 enforcement actions while estimating that over half a million diesel light trucks have been illegally modified in the US during the past decade.
What are CAA's vehicle operations and testing requirements?
CAA directs EPA to develop a research, testing and regulatory program to reduce air emissions from motor vehicles. EPA divides motor vehicles into different classes (for example, cars are "light duty vehicles"), establishes emission limits for a variety of air pollutants (such as nitrous oxide and ozone) for each model year, and prescribes specific tests that sample vehicles must pass in order to obtain a "certificate of conformity (COC)" that allows the manufacturer to sell new vehicles of that make and model in the U.S. COC application packages include technical information about the vehicle, including specifications for the engine and a variety of auxiliary equipment, including emission control devices, sensors and other electronics. Applications must also justify the benefits of each piece of auxiliary equipment, including "auxiliary emission control devices (AECDs)," and how any piece that may reduce the effectiveness of emission controls is not a "defeat device" that subverts effectiveness. EPA's rules prohibit certification with a defeat device except in very narrow situations (e.g., necessary for safety, or incorporated into an emergency vehicle). As onboard electronics have become more sophisticated, reporting and testing requirements have become more detailed and elaborate. Notably, in 2015 EPA caught Volkswagen cheating on tests, using defeat devices to adjust their "clean diesel" vehicles (I wrote about initial reports HERE; prosecutions and marketplace reactions have continued ever since).
CAA also prohibits tampering with emissions controls, as well as manufacturing, selling, and installing aftermarket parts that defeat those controls ("aftermarket defeat devices"). CAA authorizes EPA to enforce these prohibitions – these responsibilities cannot be delegated to states, but many states have enacted their own anti-tampering prohibitions.
What has EPA just reported?
EPA's new report summarizes findings and activities under its National Compliance Initiative. The report summarizes a variety of tampering and defeat techniques, and reports on EPA and state enforcement actions against these violations. The report also analyzes data from these cases, and estimates that more than 550,000 diesel pickups were tampered with during 2009-2019. The report then calculates that these tampered vehicles will emit more than 570,000 tons of excess oxides of nitrogen (NOx) and 5,000 tons of particulate matter (PM) over their lifetimes – equivalent to adding an extra 9 million diesel pickups to the US transportation fleet.
Now What?
EPA's National Compliance Initiative is presently scheduled to continue through Fiscal Year 2023. I have not found any statements from the incoming Biden Administration about this specific effort, but the Biden campaign included commitments to reduce vehicle emissions (especially by encouraging additional purchases of electric vehicles). It seems safe to expect that federal and state efforts against illegally tampered trucks will continue and probably increase. This would be a good time for organizations that own diesel pickup trucks to evaluate whether they are operating legally, and to address any illegal tampering identified.
Self-Assessment Checklist
Does the organization manufacture, sell or use diesel pickup trucks?
If so, have any of those vehicles been "tuned" or modified by installation of aftermarket parts or systems that affect may affect emissions?
If so, has the organization confirmed that none of those adjustments qualify as "defeat devices" or tampering, under EPA's interpretation of CAA authority?
Where Do I Go For More Information?
• EPA Report and transmittal letter
• EPA webpage for "National Compliance Initiative: Stopping Aftermarket Defeat Devices for Vehicles and Engines"
About the Author

Jon Elliott is President of Touchstone Environmental and has been a major contributor to STP's product range for over 30 years.

Mr. Elliott has a diverse educational background. In addition to his Juris Doctor (University of California, Boalt Hall School of Law, 1981), he holds a Master of Public Policy (Goldman School of Public Policy [GSPP], UC Berkeley, 1980), and a Bachelor of Science in Mechanical Engineering (Princeton University, 1977).

Mr. Elliott is active in professional and community organizations. In addition, he is a past chairman of the Board of Directors of the GSPP Alumni Association, and past member of the Executive Committee of the State Bar of California's Environmental Law Section (including past chair of its Legislative Committee).
You may contact Mr. Elliott directly at: tei@ix.netcom.com