Effective September 12, 2023, the US Environmental Protection Agency (EPA) has added a new chemical category to its Toxic Release Inventory (TRI) program - Diisononyl Phthalates (DINP). EPA administers TRI as one of the distinct [programs created by the Emergency Planning and Community Right-To-Know Act of 1986 (EPCRA, also referred to as SARA Title III). This is the latest step in EPA's review and updating of TRI, underway since President Biden assumed office. (I've discussed TRI several times, most recently HERE). The rest of this note discusses this latest change, which will require TRI reporting by subject facilities beginning with 2024 data.

How does TRI work?
TRI requires information reporting rather than restricting emissions. Subject facilities file annual reports, and EPA assembles facility-level, regionalized and nationwide data on the agency's website, where anyone with web access can review and download. TRI was designed with the assumption that the publicity associated with emissions would provide facilities incentives to reduce their emissions in order to tell better stories about their management of toxics (or even to avoid reporting altogether by reducing emissions below appliable reporting thresholds. Reported releases have indeed fallen over time, lending credibility to this basic assumption.
Which chemicals are being added?
Effective September 23, EPA has finally finalized its proposal first made way back in September 2000, responding to a by petition from the Washington Toxics Coalition requesting EPA to add DINP from to the TRI list (the petition was filed on February 29, 2000). EPA had issued supplemental information and revised proposals in 2005 and 2022. As now adopted, EPA's rule identifies the DINP category as follows:
"Diisononyl Phthalates (DINP): Includes branched alkyl di-esters of 1,2 benzenedicarboxylic acid in which alkyl ester moieties contain a total of nine carbons. (This category includes but is not limited to the chemicals covered by the CAS [Chemical Abstracts Service] numbers and names listed here) [Effective date] 1/1/2024
28553–12–0 Diisononyl phthalate

71549–78–5 Branched dinonyl phthalate

14103–61–8 Bis(3,5,5-trimethylhexyl) phthalate

68515–48–0 Di(C8–10, C9 rich) branched alkyl phthalates

20548–62–3 Bis(7-methyloctyl) phthalate

111983–10–9 Bis(3-ethylheptan-2-yl) benzene-1,2-dicarboxylate"
Based on EPA's review of the available toxicity data, the agency has determined that DINPs "can be reasonably anticipated to cause serious or irreversible reproductive dysfunctions as well as serious or irreversible chronic human health effects in humans, including developmental, kidney, and liver toxicity."
EPA notes that DINPs are widely used as plasticizers. The treatment of plastics with DINP-category chemicals provides greater flexibility and softness to the final product. Uses of DINP-treated plastics include are the production of coated fabrics, plastic toys, electrical insulation, and vinyl flooring. The DINPs themselves are colorless, oily liquids with high boiling points, low volatilities, poor solubility in water.
What happens next?
The rule is effective on September 12, 2023, and EPA will require reporting to begin in calendar year 2024 (so, effective January 1, 2024). TRI reporting is required by any subject facility with either of the following two involvements with the chemicals:
25,000 pounds of the chemical manufactured or processed for the year, or

10,000 pounds of the chemical used at the facility for the year
Self-Evaluation checklist
Do any of the organization's facilities manufacture or otherwise use any listed TRI chemical, including separately listed PBT chemicals, in an annual total quantity that exceeds threshold quantities?
If so, has each such facility prepare and submitted information to EP:
- Using Form R
- Using Form A
Do any of the organization's facilities manufacture or otherwise use any DINP chemicals that EPA has added to TRI reporting requirements commencing in 2024, in an annual total quantity that exceeds threshold quantities?
If so, does the organization collect information about quantities manufactured, processed or otherwise used at each facility that would be required to report?
If so, is the organization preparing to track manufacturing and/or use data for each subject facility?
Where Can I Go For More Information?
About the Author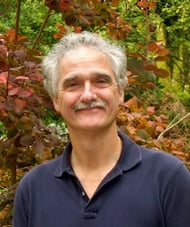 Jon Elliott is President of Touchstone Environmental and has been a major contributor to STP's product range for over 30 years.

Mr. Elliott has a diverse educational background. In addition to his Juris Doctor (University of California, Boalt Hall School of Law, 1981), he holds a Master of Public Policy (Goldman School of Public Policy [GSPP], UC Berkeley, 1980), and a Bachelor of Science in Mechanical Engineering (Princeton University, 1977).

Mr. Elliott is active in professional and community organizations. In addition, he is a past chairman of the Board of Directors of the GSPP Alumni Association, and past member of the Executive Committee of the State Bar of California's Environmental Law Section (including past chair of its Legislative Committee).
You may contact Mr. Elliott directly at: tei@ix.netcom.com