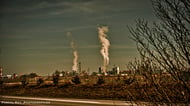 On August 23, the federal Court of Appeals for the District of Columbia (DC Circuit) upheld most aspects of the National Ambient Air Quality Standards (NAAQS) for ground level ozone adopted by the Environmental Protection Agency (EPA) in 2015. The Clean Air Act (CAA) requires EPA to create a list of air pollutants based on emissions that cause or contribute to air pollution that may reasonably be anticipated to endanger public health or welfare (criteria pollutants), to establish NAAQS based on these criteria, and to review the NAAQS every 5 years.
EPA's 2015 NAAQS tightened primary and secondary NAAQSs from those set in 2008, and also provided implementation requirements. The 2008 standards had been subject to years of litigation, and additional litigation followed the 2015 revisions.
What Standards Did EPA Set in 2015?
EPA's 2015 rules consist of the following:
Tighten the primary (necessary to protect public health, with an adequate margin of safety) NAAQS to 8-hour average concentrations of 70 parts per billion (ppb) from the 75 ppb concentration set in 2008.

Tighten the secondary (necessary to protect public welfare from known or anticipated adverse effects) 8-hour average concentrations of 70 ppb from the 75 ppb concentration set in 2008. (yes, the same concentration as primary, based on available studies including extensive consideration of possible effects on tree growth rates).

Make conforming revisions to prevention of significant deterioration (PSD) rules covering permit applications pending at the time of the 2015 revisions, which reflected 2008 requirements ("grandfathering").
These final rules relax standards from those proposed in December 2014. EPA had proposed to tighten the primary NAAQS to a range between 65 and 70 ppb. The proposal noted that the Clean Air Scientific Advisory Committee (CASAC; an independent scientific advisory committee established by CAA to provide advice to EPA) had identified scientific and epidemiological support for a regulatory level as low as 60 ppb. (I wrote about the proposal here).
Entities in the oil and gas industry (led by named plaintiff Murray Energy Corporation) and several states sued claiming the revised primary and secondary NAAQSs were too strict, and environmental groups sued claiming the new rules were not strict enough to meet CAA requirements to protect public health and welfare.
What Did the DC Circuit Decide?
The decision consists of 50 pages reviewing CAA requirements, EPA's analysis and determinations, and the various plaintiffs' claims. The decision determines that EPA acted within its discretion in promulgating the revised 70 ppb primary and secondary standards, making reasonable determinations. However, the court also determined that EPA's grandfathering of pending PSD permit applications contradicted CAA requirements that permitted emissions do not contribute to nonattainment of NAAQSs in their regions, and vacated those provisions.
Now What?
CAA requires EPA to identify areas in the US that are in attainment and non-attainment with each NAAQS (or unclassifiable). In June 2018 EPA identified 51 nonattainment areas, assigning each of the five levels of nonattainment (from "marginal" to "severe"). In December 2018 EPA published detailed requirements for state implementation plans (SIPs) that identify how requirements for nonattainment areas will be met; most are due 2 or 3 years after EPA designates an area as nonattainment. These requirements generally follow those issued by EPA after its 2008 revisions to the ozone NAAQSs. As summarized by EPA, they include requirements for:
Attainment demonstrations.

Milestone compliance demonstrations to address reasonable further progress requirements.

Planning and implementation deadlines for reasonably available control technology (RACT).

Reasonably available control measures.

Consideration of pollution sources within a state but outside of a nonattainment area for purposes of attainment planning.

Optional ozone NAAQS trading provisions for pollutants that react to form ozone, which would allow either volatile organic compounds (VOC) or oxides of nitrogen (NOx) emissions reductions to satisfy nonattainment New Source Review permitting emissions offset requirements for VOC or NOx emissions increases.

The timing of required SIP submissions, and compliance with emission control measures in the SIP.

Emissions inventories and emissions statements.
Sources in nonattainment areas will need to review the applicable SIP(s) to determine how these changes may affect their compliance responsibilities.
Self-Evaluation Checklist
Does the organization conduct activities in areas that meet the 2008 NAAQSs for ground level ozone but not the stricter 2015 requirements?
Are any of these activities characterized as "major sources" of emissions that contribute to ground level ozone, which are subject to the most extensive permit and compliance requirements?

Are any of these activities involved with other activities that qualify as major sources, which may be required to change their activities in ways that affect the organization's activities?
Where Can I Go For More Information?
Specialty Technical Publishers (STP) provides a variety of single-law and multi-law services, intended to facilitate clients' understanding of and compliance with requirements.
About the Author

Jon Elliott is President of Touchstone Environmental and has been a major contributor to STP's product range for over 30 years.

Mr. Elliott has a diverse educational background. In addition to his Juris Doctor (University of California, Boalt Hall School of Law, 1981), he holds a Master of Public Policy (Goldman School of Public Policy [GSPP], UC Berkeley, 1980), and a Bachelor of Science in Mechanical Engineering (Princeton University, 1977).

Mr. Elliott is active in professional and community organizations. In addition, he is a past chairman of the Board of Directors of the GSPP Alumni Association, and past member of the Executive Committee of the State Bar of California's Environmental Law Section (including past chair of its Legislative Committee).
You may contact Mr. Elliott directly at: tei@ix.netcom.com