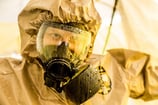 The ongoing administrative battle over the Environmental Protection Agency's (EPA's) Accidental Release Prevention (ARP) program requirements has had another skirmish. On August 17, the US Court of Appeals for the District of Columbia Circuit (DC Circuit) lambasted EPA's latest deferral of ARP requirement revisions as outside the agency's Clean Air Act (CAA) authority, and otherwise "arbitrary and capricious," and vacated that deferral. However, the Court did nothing about EPA's pending proposal to rescind most of those changes and reinstate longstanding requirements that many see as inadequate.


What's the Current Status of ARP Requirements?
ARP rules specify "regulated substances" and threshold quantities for which onsite incidents could produce harmful offsite consequences, "risk management plan (RMP)" requirements to be instituted by facilities in order to manage those risks, and associated procedural and reporting requirements. In the last week before President Obama left office, EPA completed a multi-year review of its ARP program, responding to his Executive Order Number 13650 from 2013 (I wrote about these revisions here). Then, when President Trump took office, EPA reversed course, repeatedly deferring the effective date of those revisions while the agency reviewed them. In June 2017 EPA issued the latest of these deferrals, citing pending petitions for review by industry groups, and the agency's need to reconsider the matter to justify deferring the effective date of the (Obama era) revisions for 20 months.

In May 2018 EPA completed its review, and published a proposal in the Federal Register to rescind almost all these expansions and return ARP requirement to those in place before 2017 (I summarized the proposal here). EPA also included an alternative proposal that retained a few more elements, and requested public comment on both versions no later than July 30, 2018.


What Has the DC Circuit Just Decided?
The DC Circuit case was brought by environmental and health groups, supported by a number of state governments. They claimed that EPA's 20 month deferral exceeded the three month limit provided the agency by the CAA. They also noted that the agency had offered no substantial justification for overturning a final decision (the January 2017 revisions) after a multi-year rulemaking.

The case was heard by a 3 judge panel of the DC Circuit (interestingly, the panel include Judge Brett Kavanaugh, whose nomination to the US Supreme Court is pending and who took no part in this decision). The remaining judges agreed with the plaintiff's arguments, found EPA's delay to be "arbitrary and capricious", and vacated the deferral rule.


Now What?
With the deferrals gone, the 2017 revisions take effect as issued in the waning days of the Obama administration. After the first two Trump Administration deferrals, the revisions would have been effective in June 2017 with staggered compliance deadlines. Facilities were to ensure coordination of their onsite activities with offsite response agencies by March 2018, institute enhanced RMP activities by March 2021, and formally revise their RMPs by March 2022. On September 21, the Court issued another order directing EPA to begin enforcing the 2017 rules immediately. This means that the coordination requirements identified above are active, and other elements remain on their original phase-in schedule..

But EPA's May 2018 proposal to rescind most of the January 2017 amendments was not part of this case, and so is unaffected. As of this writing EPA has not made any statement about further appeal of the August 2018 court decision, but it's safe to assume that the agency is proceeding with its own May 2018 proposal – presumably paying attention to the procedural flaws highlighted in the court order. I expect EPA will eventually issue some version of its proposed regulatory roll-back, which will trigger further litigation about whether the dramatic change is justified by the rulemaking record.


Self-Assessment Checklist
Does the organization own or operate any facility with any "stationary source" subject to ARP requirements?
Where Can I Go For More Information?
Specialty Technical Publishers (STP) provides a variety of single-law and multi-law services, intended to facilitate clients' understanding of and compliance with requirements. These include:
About the Author
Jon Elliott is President of Touchstone Environmental and has been a major contributor to STP's product range for over 25 years. He was involved in developing Environmental Compliance: A Simplified National Guide and The Complete Guide to Environmental Law.

Mr. Elliott has a diverse educational background. In addition to his Juris Doctor (University of California, Boalt Hall School of Law, 1981), he holds a Master of Public Policy (Goldman School of Public Policy [GSPP], UC Berkeley, 1980), and a Bachelor of Science in Mechanical Engineering (Princeton University, 1977).

Mr. Elliott is active in professional and community organizations. In addition, he is a past chairman of the Board of Directors of the GSPP Alumni Association, and past member of the Executive Committee of the State Bar of California's Environmental Law Section (including past chair of its Legislative Committee).

You may contact Mr. Elliott directly at: tei@ix.netcom.com

photo credit: New York National Guard 161119-Z-AR422-0493 via photopin (license)