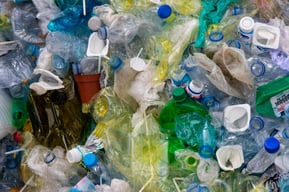 Environment and Climate Change Canada (ECCC) is developing a Federal Plastics Registry, in support of the government's goal of zero plastic waste by 2030. The proposed Registry will create a consistent national framework of reporting requirements. On April 23, 2023, ECCC published a Technical Paper with "technical details and reporting requirements" for the Registry, reflecting several years of development –a discussion paper published in October 2020, a "What We Heard" summary of comments received on that paper, a Consultation Paper published in July 2022, and comments received on that document. ECCC intends to formally propose requirements for the Registry by the end of 2023, and to require reporting beginning in 2025.
Why is ECCC developing a Federal Plastics Registry?
In November 2018, through the Canadian Council of Ministers of the Environment, the federal, provincial and territorial governments adopted the Canada-wide Strategy on Zero Plastic Waste. This goal is consistent with Canada's commitments under the G-7 Ocean Plastics Charter ("Working with industry towards 100% reusable, recyclable, or, where viable alternatives do not exist, recoverable, plastics by 2030").
According to ECCC, a Federal Plastics Registry would provide important support for this goal:
"The registry will serve to improve our knowledge of plastic waste, value recovery, and pollution across Canada. It will provide important information to inform the government on future compliance promotion and enforcement activities and will help to identify gaps in the plastics value chain where further government action may be required." The registry would be a key source of information that the Government of Canada will use to support the implementation and monitoring of different measures that are part of the government's zero plastic waste agenda. A federal plastic registry would standardize the data that is collected on provincial and territorial Extended Producer Responsibility (EPR) programs and provide useful information for stakeholders, government and Canadians. Furthermore, it will support provincial and territorial EPR programs in force or under development, and provide useful baseline data to provinces and territories when expanding EPR into new product categories.
The Registry will be developed under provisions of the Canadian Environmental Protection Act, 1999 (CEPA). It would appear as a reporting platform, to which information would be submitted for display.
What is ECCC proposing?
ECCC's present proposal envisions consistent nationwide reporting and disclosure requirements, that will supplement reporting from existing programs, and provide consistency and a central reporting and display platform. The latest paper includes discussions of the following:
A national definition of "producer," aligned with provincial and territorial definitions
ECCC notes that the "producers" subject to EPR requirements vary across jurisdictions, based on the following factors:
which entity imports a plastic product into a province or territory

what specific business arrangements have been made between brand owners, distributors, and retailers, and

whether a brand owner in another province or territory voluntarily takes on EPR obligations (for example, a franchisor reporting on behalf of a franchisee)
ECCC would supplement these varying definitions with a "generic" federal definition based on the following:
an obligated producer is defined as a brand owner or intellectual property (IP) holder that resides in a province or territory

if the brand owner is not a resident of a province or territory, then the first person to manufacture/import and/or distribute a product in a province is defined as the obligated producer

if there is no resident importer or distributor, then an obligated producer is the retailer that places plastic products on the market in a province or territory
In order to fill gaps without creating overlaps, this definition would apply only in the absence of a provincial/territorial one. Furthermore, ECC recognizes that provincial and territorial EPR policies typically exempt "small businesses", and would subject them to special rules designed to minimize administrative burdens and take into account the following:
small businesses would not be able to rely on Producer Responsibility Organizations (PROs), as they do not participate in provincial and territorial EPR programs

EPR programs already collect and manage the products and packaging produced by small businesses, so data received from PROs on EPR program outcomes could be used to cover downstream data for small businesses, and

small businesses may have less knowledge of, or control over, their supply chains and the material composition of the products or packaging they place on the market

Reporting by parties other than producers
ECCC notes that many producers discharge their obligations under existing EPR programs by jointly retaining PROs to operate their EPR programs. These organizations may be selected for their expertise in registering producers, overseeing waste diversion systems, collecting data from a range of stakeholders, and/or reporting. PROs are not clearly defined in all jurisdictions in Canada, and ECCC notes that existing definitions generally deal with the relationship between the producer and the PRO, or the PRO's function within an EPR program.
The proposed federal framework would define a PRO as an organization that producers can retain or join to fulfill their EPR obligations – however, producers would retain ultimate responsibility for compliance. ECCC would allow producers to rely on PROs as follows:
both producers and PROs would be able to register on the new federal reporting platform

once registered, producers would be able to select among various PROs that they may have existing relationships in each province or territory

PROs would be able to select the producers that they represent, and

PROs could assist producers in fulfilling their reporting obligations by reporting on the producer's behalf to the registry on any or all of the required upstream or downstream data points
ECCC also acknowledges that entities other than producers and PROs often manage downstream goods and recover value from material/waste streams (such as auto recyclers and second-hand clothing retailers). Recognizing that data from such entities would provide more complete information, ECCC is considering whether to allow, or even require, reporting by targeted entities.
Required reporting
ECCC would require producers and PROs to report the following information:
The following information would be required from producers and PROs when they register on the new reporting platform:
producer's (organization) name and address

producer's federal Business Number as assigned by the Canada Revenue Agency (GST# for non for profits)

name, position, email address and telephone number of a person who:

is an authorized representative of the producer, and will act as the main contact

is an authorized representative of the producer, and will be responsible for reporting

has the authority to bind the producer to their report

primary 6-digit North American Industry Classification System (NAICS) Canada code of the producer and tertiary codes, if applicable

provinces and territories in which the producer places plastic products on the market

provincial and territorial EPR programs that the producer is subject to, and

PROs that a producer engages and the provinces and territories in which those PROs operate on behalf of the producer
ECCC envisions requirements to report the data for all the following:
Plastics placed on the market

Plastics collected for diversion

Plastics successfully reused

Plastics successfully repaired, remanufactured or refurbished

Plastics successfully recycled

Plastics incinerated for energy recovery

Plastics imported/exported

Plastics sent to landfill
ECCC is defining categories and sub-categories of plastics products, which would be identified and reported separately. The latest Paper envisions the following 7 categories:
Packaging – 6 sub-categories of rigid and flexible packaging

Electronics and electronic equipment – 12 sub-categories (including information technology equipment, and telecommunications equipment)

Construction – 8 sub-categories

Automotive – 7 sub-categories

White goods – 6 sub-categories

Agriculture – 7 sub-categories

Textiles – 3 sub-categories
The paper discusses calculation and submission methodologies, and provisions for confidential business information (CBI) claims.
What happens now?
ECCC states it will issue formal proposed regulations before the end of 2023, and then move to finalize them before the end of 2024. This Paper sets forth a phased implementation timeline with 4 annual phases due each June 1 between 2025 and 2028. The Paper provides a matrix covering the 7 reporting categories, with initial compliance deadlines for reporting each of the market categories of information (Plastics placed on the market, etc.). Public comments will again be solicited when the proposed formal regulations are issued. Canadian producers should be evaluating their likely responsibilities, and producers in other countries should consider preparing to make similar reports.
Self-assessment checklist
Does the organization produce plastics products that leave wastes after end users finish with them?
If so, has the organization evaluated the volumes of such wastes, their materials flows after initial use, and methods available for management of these wastes?
Has the organization assumed any post-use responsibilities for such wastes?
Is the organization presently required to report any of this information, and if so to which agency or organization?
Where can I go for more information?
- "Plastic waste and pollution reduction" webpage
- "Technical paper: Federal Plastics Registry" (4/23/23)
About the Author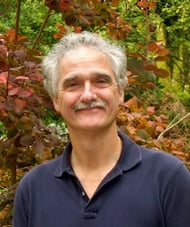 Jon Elliott is President of Touchstone Environmental and has been a major contributor to STP's product range for over 30 years.

Mr. Elliott has a diverse educational background. In addition to his Juris Doctor (University of California, Boalt Hall School of Law, 1981), he holds a Master of Public Policy (Goldman School of Public Policy [GSPP], UC Berkeley, 1980), and a Bachelor of Science in Mechanical Engineering (Princeton University, 1977).

Mr. Elliott is active in professional and community organizations. In addition, he is a past chairman of the Board of Directors of the GSPP Alumni Association, and past member of the Executive Committee of the State Bar of California's Environmental Law Section (including past chair of its Legislative Committee).
You may contact Mr. Elliott directly at: tei@ix.netcom.com