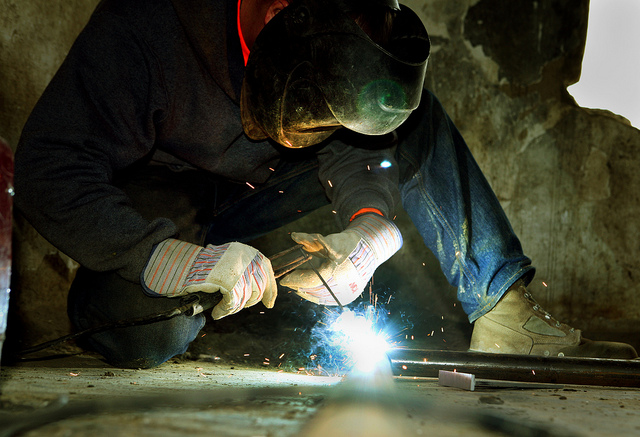 The US Occupational Safety and Health Administration (OSHA) regulates thousands of chemicals, through a variety of regulatory standards. At the broadest level, employers must evaluate basic information about every potentially hazardous chemical, and provide information to employees in compliance with OSHA's Hazard Communication Standard. OSHA also provides somewhat-more-tailored requirements for classes of chemicals (such as flammables), and for types of activities that pose chemical hazards (such as welding). For a small number of especially hazardous chemicals, OSHA provides a detailed standard applicable to a single chemical—examples include asbestos, benzene, and lead. On September 12, 2013, OSHA published a proposal to establish just such a single chemical standard, for crystalline silica (29 CFR section 1910.1053).
Why Crystalline Silica?
What hazards put crystalline silica into the elite handful of chemicals that warrant separate OSHA standards?
First, inhalation of very small (respirable) crystalline silica particles puts workers at risk for silicosis, lung cancer, chronic obstructive pulmonary disease, and kidney disease. OSHA currently enforces permissible exposure limits (PELs) for crystalline silica in workplaces, unchanged since their adoption in 1971 even though subsequent data indicate that stricter protections are warranted.
Second, crystalline silica is used in a wide variety of workplaces, so many workers are exposed to these potential hazards. Respirable crystalline silica is created during work operations involving stone, rock, concrete, brick, block, mortar, and industrial sand. Exposures can occur when cutting, sawing, grinding, drilling, and crushing these materials. These exposures are common in brick, concrete, pottery manufacturing operations, foundries, sand blasting operations, and hydraulic fracturing (fracking) operations in the oil and gas industry.
What Exposure Limits is OSHA Proposing?
OSHA's existing PEL is codified in the Air Contaminant Standard. For general industry (29 CFR section 1910.1000, Table Z–3), OSHA presents PELs for different forms of crystalline silica based on one or both of two alternative formulas: (1) particle-count formula using thousands of particles per cubic foot (mppcf); and (2) mass formula using micrograms per cubic meter (μg/m3). Each defines the maximum time-weighted average exposure during an 8-hour work shift of a 40-hour work week. For the listed form "silica - amorphous including natural diatomaceous earth" OSHA is proposing to maintain the existing 20 mppcf PEL, and to add a second one of 80 μg/m3.
OSHA's proposed Crystalline Silica Standard contains two levels:
Action level 25 μg/m3, calculated as an 8-hour time-weighted average (TWA)

PEL μg /m3, calculated as an 8-hour TWA
What Compliance Requirements is OSHA Proposing?
OSHA's proposed Crystalline Silica Rule follows the regulatory approaches used in other chemical-specific standards. It provides the following requirements:
PEL for employee exposure as above (50 μg/m3, calculated as an 8-hour TWA)

Exposure Assessment, for employees who "are or may reasonably be expected to be" exposed to respirable crystalline silica at or above the PEL:

Employer is to take initial breathing zone samples, to provide reasonable estimates of every potentially exposed employee (OSHA provides conditional opportunities to use pre-existing monitoring or "objective" data for initial compliance).

If initial evaluation indicates exposures may be at or above action level, then employer must conduct periodic monitoring (every 6 months if action level exceeded, every 3 months if PEL exceeded), until two successive rounds of monitoring at least 7 days apart are below the action level.

Workplace changes that may result in new or additional exposures at or above the action level trigger renewed exposure assessment.

OSHA prescribes methods for sample analysis.

Employer must notify each affected employee within 15 days after completing each exposure assessment, including explanation of any corrective actions if exposure exceeds the PEL.

Affected employees or their representative may observe monitoring.

Regulated areas or written access control plans must be established covering areas where employees exposures "are or may reasonably be expected to be" greater than the PEL. Employers must:
Regulated area option:
Demarcate regulated areas from the rest of the workplace, to establish and alert employees to the boundaries, and minimize the number of exposed employees.

Limit access to employees required to work in the area.

Provide appropriate respirators.

Provide protective work clothing if necessary.
Written access control plan option:
Provide for a competent person to identify the presence and location of areas where crystalline silica exposures may exceed the PEL.

Provide procedures to notify employees (including employees of other employers in multi-employer locations) of areas that exceed PEL, and to demarcate such areas.

Limit access to employees required to work in the area.

Provide appropriate respirators.

Provide protective work clothing if necessary.

Methods of compliance

:

Engineering and work practice controls, to reduce exposure below the PEL if possible, and to reduce them as low as possible plus respiratory protection if ambient exposure still exceeds the PEL.

Cleaning methods using high efficiency particulate air (HEPA) filters or wet methods.

Prohibition against employee rotation to stay below limits.

Special provisions for abrasive blasting activities.

Respiratory protection

Medical surveillance

Hazard communication to employees about respirable crystalline silica hazards

Record keeping
Self-assessment Checklist
Does my organization include workplaces where employees may be exposed to respirable crystalline silica?
If so, have ambient concentrations in workplace air been measured?

If so, are efforts presently made to reduce employee exposures?

If so, has my organization considered hazard evaluation, hazard communication and hazard reduction measures consistent with those being proposed by OSHA?
Where can I go for more information?
OSHA's Cystalline Silica Rulemaking webpage (with regulatory and other information)

OSHA's proposed crystalline silica rule (78 Federal Register 56724 (September 12, 2013))
Specialty Technical Publishers (STP) provides a variety of single-law and multi-law services, intended to facilitate clients' understanding of and compliance with EH&S requirements. These include:
About the Author

Jon Elliott is President of Touchstone Environmental and has been a major contributor to STP's product range for over 25 years. He was involved in developing 16 existing products, including Environmental Compliance: A Simplified National Guide, Greenhouse Gas Auditing of Supply Chains and The Complete Guide to Environmental Law.
Mr. Elliott has a diverse educational background. In addition to his Juris Doctor (University of California, Boalt Hall School of Law, 1981), he holds a Master of Public Policy (Goldman School of Public Policy [GSPP], UC Berkeley, 1980), and a Bachelor of Science in Mechanical Engineering (Princeton University, 1977).
Mr. Elliott is active in professional and community organizations. In addition, he is a past chairman of the Board of Directors of the GSPP Alumni Association, and past member of the Executive Committee of the State Bar of California's Environmental Law Section (including past chair of its Legislative Committee).
You may contact Mr. Elliott directly at: tei@ix.netcom.com.