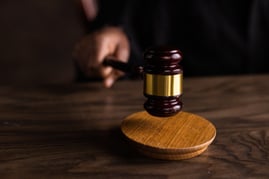 The many orders and rules issued by public and occupational health agencies in response to the COVID-19 pandemic create massive disruptions to employment relationships at organizations worldwide. The Supreme Court of British Columbia recently considered a wrongful dismissal lawsuit following one employer's response to BC provincial health orders affecting the place of employment. The court acknowledged the significant disruptions to ongoing activities, but refused to apply the doctrine of "frustration" to relieve he employer of notice and severance duties to its employees. The remainder of this blog discusses this case (Fanzone v 516400 B.C. Ltd., 2022 BCSC 2089 (CanLII)).
Pre-covid situation
Eivind Tornes owns the company 516400 B.C. Ltd., which operated the Shady Tree Neighborhood Pub (the Pub) in Squamish, BC, on land owned separately by Mr. Tornes. From 1997 until March 17, 2020, Marco Fanzone worked for 516400 as the general manager of the Pub. The employer and employee later agreed that Fanzone was a competent and trustworthy employee upon whom Tornes relied.
As of the beginning of 2020, Fanzone's annual base salary was $68,400, and he was provided fringe benefits including the availability of a bonus, a $25 monthly gas allowance, a $50 per month cell phone allowance and five weeks' paid vacation each year. Any unused vacation was rolled over to the following years, and evidence in the eventual case was that he had accrued 32 days of vacation. (In February 2020, the two men negotiated changes to Fanzone's salary and benefits, but these changes were not documented well enough to be relied on subsequently).
COVID-related health orders and employer's response
The BC Public Health Officer's initial response to the COVID-19 outbreak included an order that all pubs and restaurants close as of March 17, 2020. The Pub closed on that date, paying its 31 employees (including Fanzone) their outstanding pay, including vacation pay, but did not make any severance payments for the sudden termination, either under the BC Employment Standards Act, or pursuant to the common law.
On March 20, the Public Health Officer issued a new order allowing pubs and restaurants to reopen for take-out or delivery service, subject to specified distancing requirements and occupancy restrictions. On May 15, a subsequent order allowed reopening for seating service, with distancing requirements and restriction to 50% of capacity. During this time, at least 14 pubs and restaurants in Squamish reopened, but Fanzone chose not to reopen his Pub.
Fanzone received his "final" payments from the Pub, but disputes between the parties broke out concerning the lack of severance, and the employer's claim that Fanzone had caused the accountant to overpay him for accumulated vacation time. Although Tornes described the termination as a "laying off" he later expressed doubts whether he would ever reopen the pub. Fanzone demanded severance pay in April 2020, sought legal advice and also sought alternative work. Fanzone was unemployed for several months, then worked at a lower-paid server job in a local restaurant before moving to Victoria in September 2021 to work in management of a private liquor store. The Shady Tree Neighborhood Pub eventually reopened in the summer of 2022.
What was argued in the subsequent lawsuit?
Fanzone sued 516400 B.C. Ltd. for wrongful dismissal, seeking severance pay commensurate with his 23 years' service. The company counter-claimed for more than $9,000 in payment for vacation time that it claimed was fraudulently taken, and defended Fanzone's claims by asserting that the COVID-related events had "frustrated" the employment agreement justifying non-payment of severance.
How might the doctrine of "frustration" apply in this case?
As summarized by the court, the doctrine of frustration can be applied to terminate a contract after changes in the situation, not attributable to any of the parties, "… when a situation has arisen for which the parties made no provision in the contract and performance of the contract becomes 'a thing radically different from that which was undertaken by the contract.'" [quoting a decision from the Supreme Court of Canada]. Here, the employer argued that COVID-related closure of the Pub made continuing employment infeasible.
However, in this case the court noted that the ordered full closure was in force for only a few days, and that many comparable establishments reopened as subsequent Public Orders eased restrictions. The court expressly did not presume to disagree with Tornes' decision not to re-open, but considered that a reasonable decision to protect himself and his wife from infection rather than as a business decision dictated by the Public Health orders. Accordingly, the court did not apply the waiver of generally-applicable requirements for severance. The court also noted that the provincial Employment Standards Branch had made similar determinations in administrative cases brought be three other former Pub employees.
What has the court decided?
Absent frustration of the employment agreement, the court found that Fanzone had been wrongfully terminated and was owed severance. Based on Fanzone's years of service, the court found him eligible for 20 months of severance, which it adjusted by cutting the gas and phone allowances in half and rounding the total due prior to any mitigation adjustment to be $134,000. It adjusted this amount by deducting $70,000 in mitigation offsets for alternative employment during the period, and declined to deduct Canada Emergency Response Benefit (CERB) payments Fanzone received. The court also rejected Fanzone's claims for punitive damages for the employer's arguments and behavior during that case (notably the claim that Fanzone had fraudulently overpaid himself vacation pay, which the court found to be unreasonable) – noting that punitive damages apply to actions leading to the case – but left open Fanzone's option to apply for an award of "special costs" applicable to activities during the case.
What lessons and reminders does this decision provide?
The case addresses the rarely-used "doctrine of frustration," providing a reminder of its potential availability and the analysis necessary to consider its relevance to contractual relations. The threshold for changes in situations so drastic and unanticipated as to terminate a contract is high.
About the author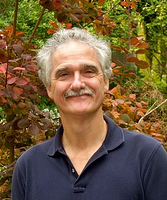 Jon Elliott is President of Touchstone Environmental and has been a major contributor to STP's product range for over 30 years.

Mr. Elliott has a diverse educational background. In addition to his Juris Doctor (University of California, Boalt Hall School of Law, 1981), he holds a Master of Public Policy (Goldman School of Public Policy [GSPP], UC Berkeley, 1980), and a Bachelor of Science in Mechanical Engineering (Princeton University, 1977).

Mr. Elliott is active in professional and community organizations. In addition, he is a past chairman of the Board of Directors of the GSPP Alumni Association, and past member of the Executive Committee of the State Bar of California's Environmental Law Section (including past chair of its Legislative Committee).
You may contact Mr. Elliott directly at: tei@ix.netcom.com