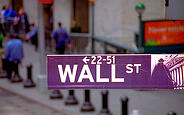 The Securities and Exchange Commission (SEC) administers reporting requirements for companies listed on national securities exchanges ("listed companies" or "public companies"), under the federal securities laws, including the Securities Act of 1933 and the Securities Exchange Act of 1934. These requirements include detailed specifications for some reporting, such as financial reporting consistent with Generally Accepted Accounting Practices (GAAP). But SEC also administers vaguer reporting standards – including requirements to report any information that might be "material" to investors' evaluation of a public company. Registered entities must disclose material information, including details or caveats necessary to ensure that the disclosures are not misleading. Materiality is open to wide differences in interpretation, at any given time across companies with different activities and resources, and over time based on developments in markets and the wider world. The Government Accountability Office (GAO) recently issued an evaluation of SEC's "Commission Guidance Regarding Disclosure Related to Climate Change" (referred to below as the "2010 Guidance"), and subsequent general and company-specific guidance related to this topic.
What is SEC's Formal Guidance?
Because SEC's 2010 Guidance is inherently non-binding, the agency emphasized factors that registrants should consider when evaluating their own potential exposures, and expansion in voluntary and mandatory reporting in other venues. These supported SEC's attention to the matter, and reasons why regulated entities should – or perhaps must -- report.
First, SEC provides general legal, economic and environmental context for climate change issues. These included regulations issued by the Environmental Protection Agency (EPA) to mandate greenhouse gas (GHG) reporting by dozens of industrial sectors (I wrote about these here), issued in part in anticipation of the eventual success of pending national cap-and-trade legislation (which later failed). They also included the ongoing international efforts to negotiate a successor to the Kyoto Protocol (eventually accomplished by the Paris Accords of 2015).
SEC also identified proliferating voluntary disclosure initiatives, including the Global Reporting Initiative (GRI) and the Carbon Disclosure Project (CDP). SEC also noted growing sector-based efforts, notably by insurance companies and their state-level regulators.
Finally, SEC noted the possibility of physical effects on a registrant's personnel, physical assets, supply chain (including suppliers and customers) and distribution chain. These included potential effects of "changes in weather patterns, such as increases in storm intensity, sea-level rise, melting of permafrost and temperature extremes on facilities or operations. Changes in the availability or quality of water, or other natural resources on which the registrant's business depends, or damage to facilities or decreased efficiency of equipment can have material effects on companies."
The 2010 Guidance notes that reporting entities should disclose material financial impacts from these sources. SEC also pointed to the following examples of generalized reporting requirements within non-financial statements subject to Regulation S-K, where material climate-related impacts should be disclosed:
Item 101 (description of business)

Item 103 (legal proceedings)

Item 303 (Management's Discussion and Analysis of Financial Condition and Results of Operations (MD&A)

Item 503 (risk factors)
SEC also listed analogous reporting requirements for foreign private entities, in instructions to Form 20-F.
What are GAO's Observations?
GAO's report addresses three broad questions asked by Congressional leaders:
Steps SEC has taken to help companies understand disclosure requirements for climate-related risks

Steps SEC has taken to examine changes companies may have made to their climate-related disclosures since the release of its 2010 Guidance

Constraints SEC faces when reviewing climate-related disclosures and stakeholders' views of those disclosures
GAO created and followed a methodology for this review, that considered the four Regulation S-K Items listed above, and distilled SEC's 2010 Guidance approach to climate-related risks into four topic areas:
Legislation and regulation

International accords

Indirect consequences of regulation or business trends

Physical impacts
GAO reviewed SEC staff comments on individual filings, and also two SEC reports submitted to Congress (in 2012 and 2014) in response to specific requests for information about climate-based disclosures. GAO notes that SEC's review is limited to information contained in company reports, and that SEC does not conduct independent review or research to attempt to determine which information and which level of detail would be most appropriate.
Although most GAO reports include recommendations for agency action, this one does not. Instead, GAO notes different advocates' varying views – in general, SEC and business representative were satisfied with the status quo, while environmental advocates and some investor advocates were not.
Self-Assessment Checklist
Does the organization conduct activities that are (would be) affected by climate change?
If so, has it evaluated the extent of such effects?

If so, has it reported these (potential) effects?

If so, has it identified and reported any "material" effects?

Voluntarily or subject to a legal requirement?

To other agencies, stakeholders, and/or the public?
Where Do I Go For More Information?
Information available via the Internet includes:
● GAO report, "Climate-Related Risks – SEC Has Taken Steps to Clarify Disclosure Requirements"
● SEC "Disclosure Related to Climate Change" (Federal Register)
Specialty Technical Publishers (STP) provides a variety of single-law and multi-law services, intended to facilitate clients' understanding of and compliance with requirements. These include:
About the Author

Jon Elliott is President of Touchstone Environmental and has been a major contributor to STP's product range for over 25 years. He was involved in developing 13 existing products, including Environmental Compliance: A Simplified National Guide and The Complete Guide to Environmental Law.

Mr. Elliott has a diverse educational background. In addition to his Juris Doctor (University of California, Boalt Hall School of Law, 1981), he holds a Master of Public Policy (Goldman School of Public Policy [GSPP], UC Berkeley, 1980), and a Bachelor of Science in Mechanical Engineering (Princeton University, 1977).

Mr. Elliott is active in professional and community organizations. In addition, he is a past chairman of the Board of Directors of the GSPP Alumni Association, and past member of the Executive Committee of the State Bar of California's Environmental Law Section (including past chair of its Legislative Committee).
You may contact Mr. Elliott directly at: tei@ix.netcom.com
photo credit: David Paul Ohmer via photopin cc