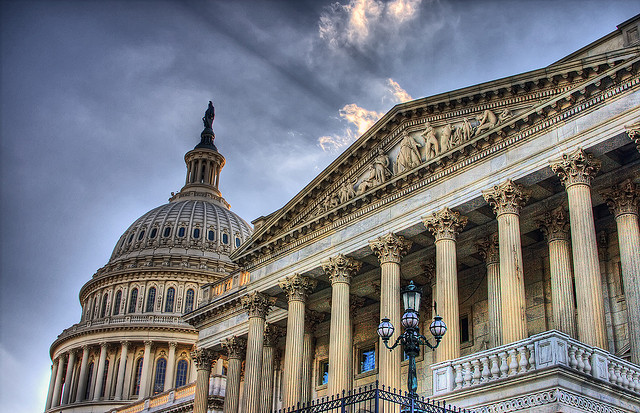 The year 2013 has been another relatively quiet one for most environmental health and safety (EH&S) compliance personnel. Continuing differences in Congress have stymied would-be initiatives on both sides of the partisan aisles, so there were no meaningful legislative changes.
Administrative actions have tended to be limited and less controversial too, although President Obama has begun to do what many Presidents do when they cannot push legislative agendas —he has directed his agency officials to push their authority through regulatory initiatives, and has signed Executive Orders doing the same. For example, in July he issued a Climate Action Plan directing federal agencies to accelerate and coordinate their activities.
What Else Happened in 2013?
Environmental Protection Agency
EPA has been a political lightning-rod throughout President Obama's first term. It started by reversing a number of the Bush Administration's major revisions to environmental laws— particularly those involving climate change and air quality. Since then it has pressed slowly forward on a variety of issues.
Department of Transportation
Occupational Safety and Health Administration

OSHA issued technical revisions and updates to a number of its rules, proposed some larger changes, and pushed the rest of the country to begin compliance with its massive 2012 revisions to its Hazard Communication Standard (HCS or Hazcom) , including a December 1, 2013 deadline for employees to revise training programs.
During 2013, OSHA issued technical revisions and updates to a number of its rules. Since many employers follow the latest editions of professional standards (e.g., from the American National Standards Institute (ANSI)) these revisions have little impact aside from easing enforcement. It also made additional proposals:
What's Ahead in 2014?
Since Congress remains split between the parties, statutory changes seem unlikely, unless the Democrats agree to roll back some regulations as trade-offs in fiscal or budgetary negotiations. In contrast, President Obama is increasing pressure on federal administrative agencies to move ahead on new rules. Although past rhetoric is never a guarantee of future performance, actions have been announced:
Specialty Technical Publishers (STP) provides a variety of single-law and multi-law services, intended to facilitate clients' understanding of and compliance with requirements. These include:
About the Author

Jon Elliott is President of Touchstone Environmental and has been a major contributor to STP's product range for over 25 years. He was involved in developing 16 existing products, including Environmental Compliance: A Simplified National Guide and The Complete Guide to Environmental Law.
Mr. Elliott has a diverse educational background. In addition to his Juris Doctor (University of California, Boalt Hall School of Law, 1981), he holds a Master of Public Policy (Goldman School of Public Policy [GSPP], UC Berkeley, 1980), and a Bachelor of Science in Mechanical Engineering (Princeton University, 1977).
Mr. Elliott is active in professional and community organizations. In addition, he is a past chairman of the Board of Directors of the GSPP Alumni Association, and past member of the Executive Committee of the State Bar of California's Environmental Law Section (including past chair of its Legislative Committee).
You may contact Mr. Elliott directly at: tei@ix.netcom.com.