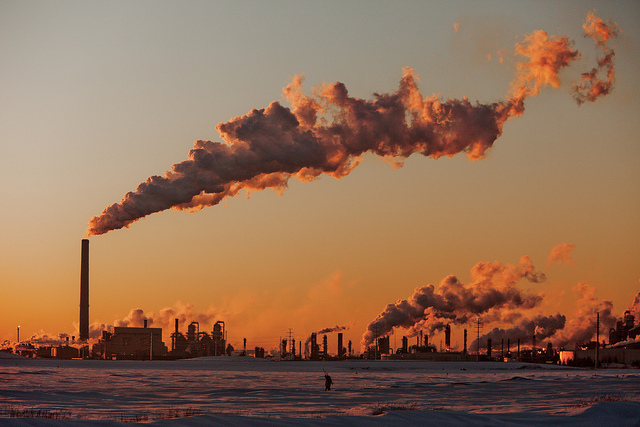 On September 20, the US Environmental Protection Agency (EPA) re-proposed regulations to regulate carbon dioxide (CO2) emissions from electricity generating units fueled by coal and natural gas. This proposal marks the latest of many ongoing steps by the Obama Administration to limit emissions of greenhouse gases (GHGs) even though Congressional deadlock means there will be no legislative initiatives until after the 2014 elections at the earliest. This proposal applies—critics say stretches—EPA's Clean Air Act (CAA) authority.
However, this new proposal is hardly EPA's first regulation of GHG emissions. The Administration's assault on GHGs began in earnest after the U.S. Supreme Court decided in 2007 that CAA empowers EPA to regulate GHG emissions from motor vehicles as air pollutants (Massachusetts v. EPA). EPA's 2008 budget added authority to require mandatory GHG reporting by selected source categories. In 2009, EPA issued an "endangerment finding"—its official determination that GHG emissions are causing climate changes that endanger public health. In 2010 EPA issued a "GHG Tailpipe Rule" requiring progressively greater reductions in motor vehicle GHG emissions beginning in 2012, and a "GHG Tailoring Rule" incorporating GHG reductions in the CAA Prevention of Significant Deterioration program. In June 2013, President Obama compiled many of these ongoing efforts into a Climate Action Plan that assigns EPA and other agencies GHG reduction tasks.
EPA's Latest Proposal—Reducing GHG Emissions from New Power Plants
EPA's latest proposal would establish stricter new source performance standards (NSPS) for new fossil-fuel-fired generating units:
Large natural gas-fired turbines would have to emit no more than 1,000 pounds of CO2 per megawatt-hour (Mwh).

Small natural gas-fired turbines would have to emit no more than 1,100 pounds of CO2 per Mwh.

Coal-fired units would have to emit no more than 1,100 pounds of CO2 per Mwh (EPA provides an option to meet somewhat tighter limits if they average emissions over multiple years).
EPA assumes these standards would be met by partial carbon capture and storage, to pull carbon out of emissions after fuel combustion. EPA cites two demonstrations of carbon capture that are being built and tested, and considers these developments to be far enough along to provide an adequate basis for the new requirements—in the language of CAA, EPA defines them as the basis for the "best system of emission reduction—adequately demonstrated" (BSER) available to limit pollution. (This is one of several CAA "technology-forcing" provisions, under which EPA defines control methods that are not commercially available as of the date the standards are promulgated, but which the agency expects to be ready by the time compliance is required).
The natural gas standards assume emission reductions of 10-20 percent from natural gas systems without carbon capture, and 30-50 percent from coal-fired systems. EPA's proposal includes extensive discussions of technical and economic evaluations in the rulemaking. EPA believes these evaluations provide adequate support for its proposed requirements, but many industry commenters disagree. At the same time EPA is issuing this new proposal, it is also withdrawing a more stringent and less flexible proposal issued in April 2012 (that proposal produced 2.5 million formal comments). EPA has not set a firm date for finalizing these rules, but has stated that it will propose analogous standards for existing power plants by June 1, 2014.
Implementation Checklist
Is my organization planning to construct a new electricity generating unit, to be fueled by natural gas or coal?
If so, is it designed to include carbon capture or some other method to meet EPA's proposed CO2 emission limits?
Does my organization operate an existing electricity generating unit, to be fueled by natural gas or coal?
If so, have CO2 emissions been calculated?

Has my organization considered retrofit of this unit to include carbon capture or some other method to meet stricter CO2 emission limits that EPA may propose?
Where Can I Go For More Information?
EPA's "Carbon Pollution Standards" webpage (which includes links to the new proposal and the previous 2012 proposal, and related information).

President Obama's

Climate Action Plan

website (including June 2013 executive order).
STP publishes the following related guides:
About the Author

Jon Elliott is President of Touchstone Environmental and has been a major contributor to STP's product range for over 25 years. He was involved in developing 16 existing products, including Environmental Compliance: A Simplified National Guide and The Complete Guide to Environmental Law.
Mr. Elliott has a diverse educational background. In addition to his Juris Doctor (University of California, Boalt Hall School of Law, 1981), he holds a Master of Public Policy (Goldman School of Public Policy [GSPP], UC Berkeley, 1980), and a Bachelor of Science in Mechanical Engineering (Princeton University, 1977).
Mr. Elliott is active in professional and community organizations. In addition, he is a past chairman of the Board of Directors of the GSPP Alumni Association, and past member of the Executive Committee of the State Bar of California's Environmental Law Section (including past chair of its Legislative Committee).
You may contact Mr. Elliott directly at: tei@ix.netcom.com.