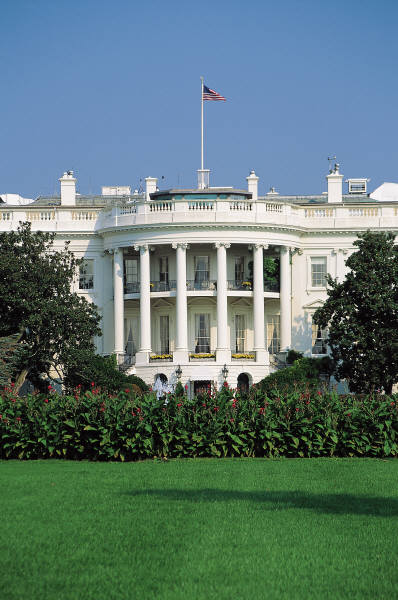 Partisan divides in Washington are preventing legislative action to reduce emissions of greenhouse gases (GHGs) and climate change, but President Obama recently announced administrative initiatives to advance these efforts even without Congressional action. His new Climate Action Plan reaffirms domestic initiatives led by the Environmental Protection Agency (EPA), and international GHG emission reduction and climate change efforts. The Plan has the following three main "pillars":
Cut GHG Emissions in America
The Plan presents several administrative efforts to reduce carbon dioxide emissions, including regulations, government management efforts and policy exhortations:
Directs EPA to establish carbon pollution standards for both new and existing power plants, working with states, industry and other stakeholder. This includes a specific direction to EPA to re-propose pending new source performance standard (NSPS) for GHG emissions from new electricity generating plants, first issued in April 2012 using Clean Air Act (CAA) authority, by September 30, 2013. EPA is also to propose analogous standards for existing plants by June 2014 and to finalize them by June 2015.

Makes up to $8 billion in loan guarantee authority available for advanced fossil energy and efficiency projects.

Expands federal renewable energy initiatives, including: directing the Department of Interior to permit renewable energy projects (e.g., wind and solar) on public lands by 2020 to power more than 6 million homes; designating the first hydropower project for priority permitting; setting a new goal to install 100 megawatts of renewables on federally assisted housing by 2020; and maintaining the commitment to deploy renewables on military installations.

Expands the President's Better Building Challenge, helping commercial, industrial, and multi-family buildings become at least 20 percent more energy efficient by 2020

Sets a goal to reduce carbon pollution by at least 3 billion metric tons cumulatively by 2030 through tougher efficiency standards for appliances and federal buildings.

Commits to partnering with industry and stakeholders to develop fuel economy standards for heavy-duty vehicles.

Reduces emissions of other GHGs, particularly hydrofluorocarbons and methane.
Prepare the United States for the Impacts of Climate Change
Given the likelihood that climate change will occur, the Plan continues efforts to:
Adapt to long-term changes such as rising sea levels and changing rainfall patterns.

Prepare for more frequent weather-related events such as hurricanes and floods.
These include a variety of planning and coordination efforts, with state and local governments, and stakeholders in sectors such as agriculture and transportation.
Lead International Efforts to Address Global Climate Change
Throughout his time in office, President Obama has attempted to re-engage the U.S.as a leader in international GHG emission and climate change initiatives. This has included high-profile entry into international negotiations to replace or extend the Kyoto Protocol to the United Nations Framework Convention on Climate Change. Continuing this priority, the new Plan:
Commits to expand international initiatives, including multilateral efforts as well as bilateral initiatives with China, India, and other major emitting countries.

Ends U.S. government support for public financing of most new coal-fired powers plants overseas.

Strengthens global resilience to climate change by expanding government and local community planning and response capacities.
Implementation Checklist
Has my organization prepared a GHG emissions inventory, identifying operations that:
Burn fossil fuels and/or use GHGs?

Supply fossil fuels and/or GHGs?
Are any sources subject to regulatory requirements associated with GHG emissions?
Are any of my organization's facilities or activities subject to ongoing impacts of climate change (sea level rise, weather pattern changes)?
Are any of my organization's facilities or activities subject to impacts of severe weather (precipitation/flooding, hurricanes, tornados) that might become more likely with climate change?
Is my organization eligible to participate in any federally-sponsored grant, loan and/or information programs related to GHG emissions and/or climate change?
Where can I go for more information?
STP also publishes the following related guides:
About the Author

Jon Elliott is President of Touchstone Environmental and has been a major contributor to STP's product range for over 25 years. He was involved in developing 16 existing products, including Environmental Compliance: A Simplified National Guide and The Complete Guide to Environmental Law.
Mr. Elliott has a diverse educational background. In addition to his Juris Doctor (University of California, Boalt Hall School of Law, 1981), he holds a Master of Public Policy (Goldman School of Public Policy [GSPP], UC Berkeley, 1980), and a Bachelor of Science in Mechanical Engineering (Princeton University, 1977).
Mr. Elliott is active in professional and community organizations. In addition, he is a past chairman of the Board of Directors of the GSPP Alumni Association, and past member of the Executive Committee of the State Bar of California's Environmental Law Section (including past chair of its Legislative Committee).
You may contact Mr. Elliott directly at: tei@ix.netcom.com.