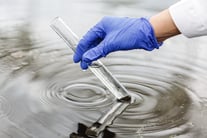 Forty years ago, the federal "Superfund" law -- Comprehensive Environmental Response, Compensation, and Liability Act of 1980 (CERCLA) – was enacted to provide legal requirements and procedural methodologies to speed identification and cleanup of contamination. Today, cleanups continue and the requirements and procedures continue to evolve. In April, the United States Supreme Court issued its latest decision interpreting a Superfund provision, this one defining clearer limitations on when the owners of contaminated land can force Responsible Parties for that contamination to pay for cleanup more extensive (and expensive) than cleanup ordered by the Environmental Protection Agency (EPA). The case is Atlantic Richfield Company v. Christian.
How does CERCLA provide for cleanups?
This decision interprets CERCLA provisions related to the choice and funding for cleanups. In very broad outline:
Contamination is identified and reported into the Superfund process

Situation is assessed, including

Source(s) of contamination (contaminants)

extent of contamination (site investigation defining the contaminated property)

Responsible Parties (who "caused" it, and therefore may be required to pay for cleanup)

Cleanup requirements are defined through a public process – method(s), level of cleanup to be attained, and whether further monitoring will be necessary

Responsible Parties are assessed costs
In practice, these efforts vary dramatically based on the situation. If a single company allowed a single spill at a single site, these steps are followed quickly and often with minimal administrative complexity – and may even be conducted under other federal laws (Clean Water Act, RCRA, etc.) or state laws. In this case, a century of operation of the Anaconda Copper Smelter had contaminated some 300 square miles owned by dozens of landowners.
What happened in this case?
Chief Justice Roberts' decision summarizes the facts of the case as follows:
For nearly a century, the Anaconda Copper Smelter in Butte, Montana contaminated an area of over 300 square miles with arsenic and lead. Over the past 35 years, the Environmental Protection Agency has worked with the current owner of the smelter, Atlantic Richfield Company, to implement a cleanup plan under [CERCLA]. EPA projects that the cleanup will continue through 2025.
A group of 98 landowners sued Atlantic Richfield in Montana state court for common law nuisance, trespass, and strict liability. Among other remedies, the landowners sought restoration damages, which under Montana law must be spent on rehabilitation of the property. The landowners' proposed restoration plan includes measures beyond those [that EPA, following CERCLA procedures] found necessary to protect human health and the environment.
We consider whether the Act strips the Montana courts of jurisdiction over the landowners' claim for restoration damages and, if not, whether the Act requires the landowners to seek EPA approval for their restoration plan.
In factual terms, the questions are how much cleanup is appropriate, and who pays for it. The legal standard under CERCLA is that EPA should direct a cleanup that should "implement remedies that eliminate, reduce, or control risks to human health and the environment." Readers will note the "or" in the quote; this case is one of many in which EPA ordered extensive cleanup but did not require Atlantic Richfield to eliminate all risks.
What were the landowners seeking?
According to the Supreme Court, Atlantic Richfield estimates that it has already spent roughly $450 million implementing EPA's orders, and more work remains: "EPA's plan anticipated cleanup of more than 1,000 additional residential yards, revegetation of 7,000 acres of uplands, removal of several waste areas, and closure of contaminated stream banks and railroad beds." However, the group of 98 landowners sought additional work in order to capture contaminated water and to further reduce arsenic levels in the soil (EPA's plan sets a goal of 250 parts per million (ppm), while the landowners seek 15 ppm). The plaintiffs estimated that the extra work would cost an additional $50-58 million.
What legal questions drive the outcome?
As noted above, the landowners sued in Montana state court seeking restoration damages, sufficient to fund their desired cleanup activities. Atlantic Richfield argued that CERCLA prevents these collateral suits. As noted in the Supreme Court opinion:
"But once a plan is selected [by EPA], the time for debate ends and the time for action begins. To insulate cleanup plans from collateral attack, §113(b) of the Act provides federal district courts with "exclusive original jurisdiction over all controversies arising under" the Act, and §113(h) then strips such courts of jurisdiction "to review any challenges to removal or remedial action," except in five limited circumstances." [42 U.S.C. 9613(b), (h))
The Montana Supreme Court allowed the suit, finding that the landowners' additional measures did not conflict with EPA ordered CERCLA cleanup since they wouldn't actually interfere with its accomplishment, but instead just supplemented it in ways that protected the value of their property.
However, the case also involves the legal status of the landowners themselves under CERCLA. The Court's opinion reviews CERCLA's definition of Responsible Parties (RPs) and determines that the landowners qualify at least as far as being Potentially Responsible Parties (PRPs). The responsible parties liable for the costs of removal and remedial actions (including a broad range of response costs and natural resource damages) under CERCLA include:
the owner or operator of a vessel or facility;

any person who, at the time of disposal of any hazardous substance, owned or operated any facility at which such hazardous substances were disposed of;

any person who by contract, agreement, or otherwise arranged for disposal or treatment or arranged with a transporter for transport for disposal or treatment; and

any person who accepts or accepted any hazardous substances for transport to disposal or treatment facilities, and selected the destination, and from which there is a release or a threatened release that results in response costs.
The Court finds the landowners are all owners, and therefore all PRPs – even if none ultimately qualify as RPs.
The landowners are therefore bound by CERCLA's provisions which allow PRPs to undertake their own cleanups, but allow compensation from RPs or the Superfund itself only if the PRPs submit their cleanup plan to EPA for approval under CERCLA. Since the landowners did not do so in this case, the Court rejects their attempts to secure payment from Atlantic Richfield. The US Supreme Court does not preempt Montana's state laws, but bars application of CERCLA's cost-sharing provisions.
What's Next?
This decision will make it harder for non-RPs in CERCLA proceedings to bypass cleanup requirements set by EPA (or a state or local agency delegated as lead agency for a specific case) and force other RPs to pay some or all of the additional costs. Entities that are dissatisfied with an EPA cleanup plan will need to look to laws in their state if they are seeking cost sharing.
Self-Evaluation Checklist
Is the organization involved with planning or execution of cleanup at any site under CERCLA authority?
- As a potentially responsible party (PRP) or responsible party?
- As a contractor or other service provider?
Has EPA (or other lead agency) approved a remediation plan for the site?
Is the organization considering or conducting any additional cleanup activities beyond those encompassed by the approved plan?
Has the organization determined which state laws may apply?
Where Can I Go For More Information?
About the Author

Jon Elliott is President of Touchstone Environmental and has been a major contributor to STP's product range for over 30 years.

Mr. Elliott has a diverse educational background. In addition to his Juris Doctor (University of California, Boalt Hall School of Law, 1981), he holds a Master of Public Policy (Goldman School of Public Policy [GSPP], UC Berkeley, 1980), and a Bachelor of Science in Mechanical Engineering (Princeton University, 1977).

Mr. Elliott is active in professional and community organizations. In addition, he is a past chairman of the Board of Directors of the GSPP Alumni Association, and past member of the Executive Committee of the State Bar of California's Environmental Law Section (including past chair of its Legislative Committee).
You may contact Mr. Elliott directly at: tei@ix.netcom.com