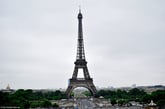 On December 11, 2015, representatives of 195 countries agreed to continue to expand global efforts to combat climate change. The new Paris Agreement breaks a longstanding impasse with a clever mixture of binding but unenforceable commitments, and present agreements and ongoing agreements-to-agree. It creates a structure that might, or might not, evolve fast enough to prevent the catastrophic climate changes otherwise predicted by most scientific experts.
The Kyoto Protocol And The Subsequent Impasse
The primary international inter-governmental approaches to climate change are channeled through the United Nations (UN). The United Nations Framework Convention on Climate Change (Framework Convention), adopted in May 1992 at the Earth Summit in Rio de Janeiro, provides the basic international framework, with a stated objective "to achieve, in accordance with the relevant provisions of the Convention, stabilization of greenhouse gas concentrations in the atmosphere at a level that would prevent dangerous anthropogenic interference with the climate system."
Five years later, countries initialed the Kyoto Protocol to the Framework Convention in an effort to make the generalized efforts called for in the Framework Convention more concrete and effective. Industrialized "Annex I" nations agreed to ensure that their total emissions of greenhouse gases (GHGs) would not exceed specified numeric limits, and further provided "a view to reducing their overall emissions of such gases by at least 5 percent below 1990 levels in the commitment period 2008 to 2012." Other countries agreed to continue their efforts to manage GHG emissions, but without any specific commitments. Although the Kyoto Protocol formally took effect in 2005, intended GHG emission reductions were never fully achieved, and the splits between Annex I nations and the rest of the world hardened.
The Kyoto Protocol was scheduled to expire in 2012, but negotiations during 2011-2014 extended its life while countries sought agreement on the next phase of Framework Convention activities. In December 2009, the United States, China, and other countries agreed to the Copenhagen Accord providing a structure for nations to declare voluntary national GHG reduction targets and accept international verification of progress on those targets. A formal structure for these activities was established in December 2010 after further negotiations in Cancún. Subsequent negotiations in Durban and Doha moved these efforts slowly forward.
During the times between these annual gatherings, smaller groups of countries continued parallel negotiations. Most notably, the US and China issued a joint communiqué in November 2014 under which the US announced a target to cut net GHG emissions 26-28 percent below 2005 levels by 2025, and China announced targets to peak CO2 emissions no later than 2030, and to increase the non-fossil fuel share of all energy to around 20 percent by 2030. The two countries presented their agreement as important in its own right – China is the largest emitter of GHGs and the US second – and also an example of how industrialized and developing countries can reach mutually acceptable commitments.
Paris Agreement, 2015 And Beyond
The new Paris Agreement extends the US-China model worldwide, with 195 countries agreeing to reduce their carbon output "as soon as possible" and to do their best to keep global warming "to well below 2 degrees C." Each country sets its own goals, and promises to report its progress. As with the Kyoto Protocol before it, this Agreement only takes effect once it has been formally ratified by at least 55 countries representing 55% of global GHG emissions. Even then, there are no enforcement mechanisms or sanctions for non-performance. And even if every country meets its goals, the scientific consensus is that the sum of all these commitments will not reduce GHG emissions enough to meet the 2o C goal. However, the Agreement commits signatories to review and continue to enhance their efforts, including updates to national commitments at least every 5 years
Optimists define the Paris Agreement as a critical step toward a viable international regime to reduce GHG emissions and eventually minimize climate change. This optimism rests on a number of assumptions, which may or may not prove valid:
Will most countries, including the largest emitters, meet their national goals? To the extent that they do, the Paris Agreement will at least form a solid foundation for further progress. If important countries renege – as the US might do depending on who becomes the next President – then the fragile new consensus will collapse.

Will countries meet transparency standards, and use the growing pools of common information to inspire further progress? To the extent that governmental and non-governmental entities pursue GHG reduction measures, the availability and costs of such measures should continue to improve, making it more likely that the 5-year revisions to national goals will produce progressively more aggressive goals.

Will markets (and associated tax and trade regimes) support these efforts? Cheap oil and natural gas make fossil fuels more financially attractive, while the bewildering arrays of national and sub-national taxes and subsidies create incentives both for and against GHG reductions.

Will governmental and non-governmental supports for non-degradation and sustainable development work well enough to support developing country efforts? The Paris Agreement is designed in part to blur the differences between developed/wealthier countries and others; unless emerging technologies and implementation of financial transfer mechanisms allow development and reductions in GHG emissions, developing countries are unlikely to sacrifice short-term growth imperatives even if growth may exacerbate long-term environmental hazards.

Will the complex mathematical models defining what policy makers think they know about climate change prove to be optimistic, accurate, or pessimistic – put another way, is there time for the incrementalism inherent in the Paris Agreement? If the current models prove to be overly pessimistic, then the actual pace of climate change is more likely to be slow enough for international efforts to prevent catastrophic changes. But if they are overly optimistic, it may already be too late.
Self-Assessment Checklist
Has the organization identified activities that cause GHG emissions?
Does my organization compile this information:
For internal use in managing our activities?

For internal use in setting goals?

For external publication and/or reporting to specific third parties (such as customers or shareholders) and/or the general public?
Has the organization developed approaches to reducing its GHG emissions?
In response to governmental requirements?

In response to requests or requirements from customers?

In order to enhance its reputation among stakeholders and/or with the public?
Where Can I Go For More Information?
Specialty Technical Publishers (STP) provides a variety of single-law and multi-law services, intended to facilitate clients' understanding of and compliance with requirements. These include:
About the Author

Jon Elliott is President of Touchstone Environmental and has been a major contributor to STP's product range for over 25 years. He was involved in developing 12 existing products, including Environmental Compliance: A Simplified National Guide and The Complete Guide to Environmental Law.
Mr. Elliott has a diverse educational background. In addition to his Juris Doctor (University of California, Boalt Hall School of Law, 1981), he holds a Master of Public Policy (Goldman School of Public Policy [GSPP], UC Berkeley, 1980), and a Bachelor of Science in Mechanical Engineering (Princeton University, 1977).
Mr. Elliott is active in professional and community organizations. In addition, he is a past chairman of the Board of Directors of the GSPP Alumni Association, and past member of the Executive Committee of the State Bar of California's Environmental Law Section (including past chair of its Legislative Committee).
You may contact Mr. Elliott directly at: tei@ix.netcom.com.