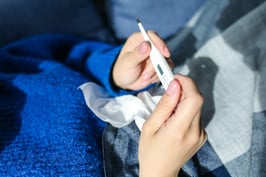 The federal Occupational Safety and Health Administration (OSHA) provides additional non-regulatory guidance for the evaluation and reduction of workplace hazards that aren't directly regulated by its standards. For example, OSHA provides a resource webpage on Seasonal Flu, which it recently updated with provide additional guidance and links to other health agencies' resource pages.
Why is OSHA recommending the flu vaccine?

OSHA's primary recommendation is that people get this year's flu vaccine, especially now during the continuing COVID-19 pandemic, in order to:
Protect themselves, their family, coworkers and other members of the community,

Make the flu less severe if they do get it

Reduce the burden on healthcare systems that are still stretched to respond to the COVID-19 pandemic
What CDC guidance is OSHA passing along?
The OSHA webpage provides a link to the latest flu guidance from the Centers for Disease Control and Prevention (CDC). That page provides three sets of information, about:
vaccination – how and why to obtain one of the three flu vaccines available this flu season, including shots and nasal sprays

preventive steps to reduce the spread of germs, including in specific:

Avoid close contact with people who are sick

If you are sick, limit contact with others as much as possible to keep from infecting them

Cover coughs and sneezes

Cover nose and mouth with a tissue when you cough or sneeze, and then throw the used tissue in the trash

Wash hands often with soap and water (if soap and water are not available, use an alcohol-based hand rub)

Avoid touching eyes, nose, and mouth

Clean and disinfect surfaces and objects that may be contaminated with viruses that cause flu

stay home for at least 24 hours after fever is gone except to get medical care or other necessities

Take flu antiviral drugs a doctor prescribes them
OSHA's webpage also provides links to the CDC's Advisory Committee on Immunization Practices (ACIP), and to the World Health Organization (WHO) influenza website.
What employer approaches does OSHA recommend?
OSHA's webpage provides focused information for general employers, and for employers of healthcare workers.
All people are subject to some risk of infection, and some occupations add to workplace hazards, including working in close proximity to other workers (especially if ventilation and cleaning issues are present), and with customers and other members of the public. OSHA suggests a range of workplace exposure control activities, including:
promoting vaccination;

encouraging sick workers to stay home;

promoting hand hygiene and cough etiquette;

keeping the workplace clean; and

addressing travel concerns.
OSHA also recommends that employers create pandemic flu plans based on a "worst-case" scenario – one in which the virus causes severe illness and death in larger numbers of people. Planning for the worst-case ensures that the employer will have the right type of equipment and an adequate supply of it on hand to protect workers, available for the employer to pick equipment and procedures responsive to actual events. For additional information on pandemic flu planning, OSHA provides a link to the agency's 2009 "Guidance on Preparing Workplaces for an Influenza Pandemic", which provides 72 pages of guidance addressing a wide range of potential exposure hazard levels. OSHA also references CDC's business planning resources available on that agency's Flu website. These OSHA and CDC resources provide detailed information tailored to types of workplaces and levels of exposure hazards.
Healthcare workers are more likely to be exposed to members of the public with diseases – patients – and to specimens and contaminated materials. These workers also are more likely to contact people with underlying health and immunity issues who may be harmed if exposed to a contagious worker. OSHA's guidance for employers with health-care employees is more focused, recommending:
promoting, administering and making readily accessible the annual flu vaccine to all workers

encouraging sick workers to stay at home

emphasizing hand hygiene and cough etiquette

using airborne infection isolation rooms

ensuring proper functioning of the heating, ventilation, and air conditioning (HVAC) system in patient rooms, procedure rooms, and examination rooms

limiting the transport of infectious patients throughout the healthcare facility

limiting the number of healthcare staff who come in contact with flu patients

giving proper personal protective equipment (PPE) (gloves, gowns, surgical masks, respirators) to healthcare staff and ensuring that it is used and discarded correctly.
OSHA also provides links to additional resources: its own "Pandemic Influenza Preparedness and Response Guidance for Healthcare Workers and Healthcare Employers", and CDC's healthcare planning resources.
What happens next?
The extent and severity of flu outbreaks vary year to year. However, employers can establish standard planning and training measures in anticipation of more-or-less annual outbreaks, and so be better prepared to activate and employ measures appropriate in each particular flu season. As winter approaches, now is a good time for organizations to review their existing plans, enhance them as appropriate, and be ready for the next flu season.
Self-evaluation checklist
Has the organization evaluated its workers and workplaces to assess hazards associated with worker-to-worker exposures, and worker-to nonworker and nonworker-to-worker interactions by which people infected with influenza may expose others?
Has the organization evaluated potential efforts to reduce such exposures, including:
Work practices, including staffing models, schedules, and procedures

Employee management and supervision, including routine and non-routine work
Has the organization evaluated possible changes to activities that could reduce potential exposures?
If so, has the organization implemented any of these changes?
Has the organization had any influenza outbreaks in any of its workplace?
Where can I go for more information?
- Seasonal Flu webpage – https://www.osha.gov/seasonal-flu
- "Guidance on Preparing Workplaces for an Influenza Pandemic" (2009) - https://www.osha.gov/sites/default/files/publications/OSHA3327pandemic.pdf
- "Influenza (Flu)" webpage - https://www.cdc.gov/flu/index.html
- "Influenza (Flu) – Businesses and Employers" - https://www.cdc.gov/flu/pandemic-resources/archived/business-planning.html
- "Frequently Asked Influenza (Flu) Questions: 2022-2023 Season" webpage - https://www.cdc.gov/flu/season/faq-flu-season-2022-2023.html


About the Author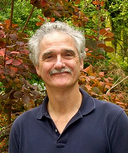 Jon Elliott is President of Touchstone Environmental and has been a major contributor to STP's product range for over 30 years. Mr. Elliott has a diverse educational background. In addition to his Juris Doctor (University of California, Boalt Hall School of Law, 1981), he holds a Master of Public Policy (Goldman School of Public Policy [GSPP], UC Berkeley, 1980), and a Bachelor of Science in Mechanical Engineering (Princeton University, 1977).

Mr. Elliott is active in professional and community organizations. In addition, he is a past chairman of the Board of Directors of the GSPP Alumni Association, and past member of the Executive Committee of the State Bar of California's Environmental Law Section (including past chair of its Legislative Committee).
You may contact Mr. Elliott directly at: tei@ix.netcom.com