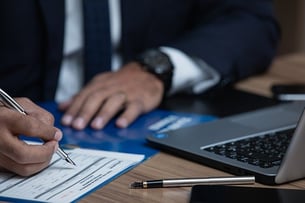 The Occupational Safety and Health Act of 1970 provides the national framework for worker protections and empowers the Occupational Safety and Health Administration (OSHA) to create and enforce worker protection standards. The OSH Act authorizes states to apply to OSHA for delegation of this authority (referred to as "state plan states"). In addition to these agency actions, however, the OSH Act also empowers the workers themselves to stand up for these rights, and to complain to agencies when they believe their rights are being violated. Beginning in 1973, OSHA has promulgated regulations formalizing employee rights to be free of adverse actions by their employers – "discrimination" in the language of the law and regulations – for exercising their rights to self-protection (codified in 29 Code of Federal Regulations (CFR) part 1977). Effective September 3, 2021, OSHA has updated these part 1977 regulations to track US Supreme Court decisions that tend to narrow employee rights somewhat. The remainder of this note summarizes OSHA's part 1977 regulations and discusses the latest revisions.
What activities do the anti-retaliation regulations cover?
The OSH Act applies to businesses that are "employers" who have "employees," requiring them to comply with OSHA standards and generally to provide workplaces free of recognized hazards (I've written about this "general duty" several times, including HERE). The Act authorizes OSHA and state plan states to administer and enforce these provisions.
The Act also provides employees with a broad range of substantive and procedural rights, including the right to self-protection and to complain about violations to the appropriate agency(ies). These rights include prohibitions against discharge or "discrimination" of any employ "because" that employee has done any of the following "protected activities":
Filed any complaint under or related to the Act;

Instituted or caused to be instituted any proceeding under or related to the Act;

Testified or is about to testify in any proceeding under the Act or related to the Act; or

Exercised on his own behalf or on behalf of others any right afforded by the Act.
(29 CFR 1977.3; referencing 29 USC 660(c) (OSH Act s. 11(c)) An employee who believes this right has been violated can make a complaint to OSHA. Most of OSHA's rules for implementing these provisions (29 CFR part 1977) provide procedural rules for processing and determining the outcome of such complaints. OSHA's latest revisions address the proof necessary for a complaining employee to win.
What if an employee takes action against someone who undertakes "protected activity?"
OSHA also recognizes that an employer might have more than one reason to discipline or fire an employee, and that these may include one or more reasons not related to protected activity (29 CFR 1977.6(a)). OSHA has just changed its rule instructing judges how to weigh the multiple reasons, and so how to decide whether an employee can still be disciplined or discharged (29 CFR 1977.6(b)). Until now, OSHA's guidance has prohibited discipline in either of two circumstances:
The employee's protected activity was a "substantial reason" for the adverse action, or

The adverse action would not have taken place "but for" the protected activity
OSHA's latest rulemaking cites US Supreme Court cases that interpret "because of" language in other statutes besides the OSH Act – the Age Discrimination in Employment Act, Title VII of the Civil Rights Act of 1964, and the Americans with Disabilities Act – to apply only to adverse actions that would not have occurred "but for" an employee's protected activity under those laws. OSHA decides that the same language in its worker protection law mandates the same conclusion as in the anti-discrimination laws. Accordingly, as of September 3, 2021, OSHA has revised section 1977.6(b) to remove the "substantial reason" provision. From now on, employees will only defeat adverse actions in multi-reason situations if the judge decides the action would not have occurred "but for" protected action; this determination still requires the judge to interpret a complex situation, but narrows the interpretive analysis he or she is to apply.
What now?
Employers who might have had two (potentially subjective) ways to lose now have only one. Since the revision only applies in situations where employers raise the defense that they acted for non-protected reasons (e.g., if a whistleblower has a record of disciplinary problems with the employer), it's not clear how many situations will produce different results. However, this revision should remind employers and employee advocates to review workplace policies governing employee rights under the OSH Act as well as employer policies about disciplinary actions in situations where protected activity has taken place.
Readers should be aware that OSHA's rulemaking acknowledges that "state plan state" programs that administer OSH Act can choose to retain the second (substantial reason) protection, which OSHA notes is broader and at least potentially more protective than its own new approach.
Self-Assessment Checklist
Does the organization have one or more policies affirming employee rights to complain to OSHA and to participate in OSHA investigations and cases against the organization?
Do these policies reflect the approach OSHA has just changed, by identifying that "substantial reason" for discipline may allow adverse action against an employee even after protected activity?
If so, has the organization considered whether to revise the policies, or to leave them in place (perhaps because the organization has activities in one or more "state plan states")?
Where do I go for more information?
Information available via the Internet includes:

About the Author

Jon Elliott is President of Touchstone Environmental and has been a major contributor to STP's product range for over 30 years.

Mr. Elliott has a diverse educational background. In addition to his Juris Doctor (University of California, Boalt Hall School of Law, 1981), he holds a Master of Public Policy (Goldman School of Public Policy [GSPP], UC Berkeley, 1980), and a Bachelor of Science in Mechanical Engineering (Princeton University, 1977).

Mr. Elliott is active in professional and community organizations. In addition, he is a past chairman of the Board of Directors of the GSPP Alumni Association, and past member of the Executive Committee of the State Bar of California's Environmental Law Section (including past chair of its Legislative Committee).
You may contact Mr. Elliott directly at: tei@ix.netcom.com