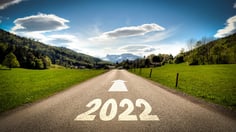 The US federal Occupational Safety and Health Administration (OSHA) has added a portal to its webpage compiling "Holiday Worker Safety" guidance. These cover obvious retail and delivery workplaces that are likely to be especially busy during the holidays, as well as links to generalized resources and guidance intended to be useful to all workplaces. The remainder of this note identifies and summarizes OSHA's pointers.
Targeted guidance for certain workplaces
OSHA provides targeted guidance to several types of workplaces particularly affected by holiday surges.
OSHA provides a link to its "Crowd Management Safey Guidelines for Retailers," which the agency issued in 2012 after a highly-publicized incident during which a worker at a Long Island Walmart was trampled to death by a crowd mobbing the store's Black Friday (day after Thanksgiving) sales event. I wrote about these guidelines several years ago – link here for details HERE -- but in summary they provide pointers for several stages related to planning and hosting a major event that will draw crowds.
Planning – if large crowds are expected

Pre-Event Setup – before customers arrive

During the Sales Event

Emergency Situations
OSHA also provides a link to its "Recommendations for Workplace Violence Prevention Programs in Late-Night Retail Establishments" (revised 2009). These recommendations note the vulnerability of late-night establishments, especially if staffed by only a single employee (I wrote about workers working alone HERE.) They suggest violence prevention programs that demonstrate at least the following elements:
Management commitment and worker involvement – documented in a formal written program

Worksite analysis—to identify hazards

Hazard prevention and control - including prevention strategies, engineering controls (such as barriers and lighting), administrative and work practice controls, training, and program evaluation

Delivery services
OSHA provides links to (minimal) worker safety for delivery activities.
OSHA links to a single page document showing "Safety Practices Once Tractor Trailer Drivers Arrive at a Destination", which presents Important Safety Steps for parking, backing up, and coupling and uncoupling trucks from trailers.
OSHA also links to a 4-page document "Worker Safety is Your Business – Keep Drivers Safe" offering basic guidance for Getting Started, including points addressing
Strong policies - encouraging safe driving and forbidding texting and other uses of personal electronic devices while driving

Training – in safe driving

Vehicle and driver safety
This document declares that safety at work is no accident, summarizes benefits to the business, and points readers to ways OSHA can help support these programs.
OSHA also provides a link to the agency's Winter Weather webpage, which includes further links to OSHA resources for planning, equipment, and training. I wrote about the information on this webpage HERE https://blog.stpub.com/keeping-safe-in-winter-weather. The information covers
Training

Engineering controls

Equipment

Clothing and personal protective equipment (PPE)

Safe work practices

Surveillance and Monitoring

Order Fulfillment
OSHA provides several links.
One link connects to a 15-page Warehousing guidebook, which presents a compendium of topical checklists (plus links to additional resources):
Think safety

Hazards and solutions

Docks

Forklifts

Conveyors

Manual Lifting/Hauling

Hazard Communication

Charging Stations

Poor Ergonomics

Other Hazards

Think Safety Checklists – General Safety, Materials Handling Safety, Hazard Communication Safety, and Forklift Safety
OSHA also provides a link to a 1-page Safe Forklift Operation "quick card" fact sheet.
OSHA also provides a link to the agency's Ergonomics web portal. That portal addresses musculoskeletal disorders (MSDs), how poor ergonomics can lead to MSDs, and approaches to minimizing and addressing MSDs. It also identifies relevant OSHA standards (OSHA has no distinct ergonomics standard, but California does).
General guidance for all employers
OSHA's holiday Worker Safety page also provides links to issues relevant to "All Workplaces."
One link is to a 60-second video "5 Tips to Protect Workers During the Holidays." These tips are:
Train workers in safe work practices

Maintain social distancing between workers and customers

Encourage workers to stay home if they are sick

Clean and disinfect work surfaces and equipment

Encourage workers to report any safety and health concerns
OSHA provides a link to its general Training Requirements and Resources web portal.
OSHA provides another link to its general Worker Rights and Protections web portal.
Finally, OSHA provides a Young Workers link to a non-profit-sponsored website entitled #KeepTeenWorkersSafe.
Now what?
OSHA's new web portal compiles several sets of resources and guidance relevant to worker safety during the holidays' peak shipment period. Note, however, that OSHA's web portal does not provide any new information that hasn't already been available to employers and workers, and it's not clear to me how useful the resource compilation will be.
Self-Assessment Checklist
Do any of my organization's activities involve the warehousing, shipment or sale of materials or products that are in peak demand during the end-of-year holiday season?
If so, has the organization reviewed its activities and procedures to evaluate their inherent hazards, and how those hazards may be heightened during the holiday peak?
Where Can I Go For More Information?
About the Author

Jon Elliott is President of Touchstone Environmental and has been a major contributor to STP's product range for over 30 years.

Mr. Elliott has a diverse educational background. In addition to his Juris Doctor (University of California, Boalt Hall School of Law, 1981), he holds a Master of Public Policy (Goldman School of Public Policy [GSPP], UC Berkeley, 1980), and a Bachelor of Science in Mechanical Engineering (Princeton University, 1977).

Mr. Elliott is active in professional and community organizations. In addition, he is a past chairman of the Board of Directors of the GSPP Alumni Association, and past member of the Executive Committee of the State Bar of California's Environmental Law Section (including past chair of its Legislative Committee).
You may contact Mr. Elliott directly at: tei@ix.netcom.com