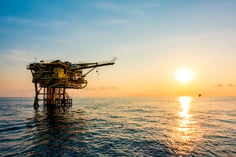 The US government promulgates a "National Oil and Hazardous Substances Pollution Contingency Plan" – more commonly referred to as the National Contingency Plan (NCP) – as the blueprint for responses to spills of oil and hazardous substances. The NCP is used for responses under the Clean Water Act (CWA) and the Superfund law (Comprehensive Emergency Response, Compensation and Liability Act (CERCLA)), and is overseen by the Environmental Protection Agency (EPA) (although you should note that the first NCP was issued in 1968, not only before CWA and CERCLA were enacted, and even before EPA before was created).



EPA has just adopted the first revisions to the NCP since 1994, adding requirements to monitor "dispersants, other chemicals and other spill mitigating substances" released during responses to oil spills. The changes become effective on January 24, 2022. Although I hope that readers are not involved in major oil spills, these changes also provide a useful reminder of the latest regulator thinking about use of dispersants, which I've observed get used in smaller worksite spills where they may end up in stormwater.
What is the National Contingency Plan?
The NCP is EPA's primary mechanism to provide "efficient, coordinated, and effective action to minimize damage from oil and hazardous substance discharges into the environment, including containment, dispersal, and removal...." (40 CFR part 300). It was originally designed as part of the Federal Water Pollution Control Act (now more commonly referred to as CWA), inspired by the 1967 Torrey Canyon oil tanker spill. It originally covered only spills of oil and hazardous substances into waterways, but was expanded by CERCLA to apply to all actual and threatened spills and releases, not just those into waterways. It still tends to evolve after major oil spills; the latest revisions finally respond to lessons from the 2010 Deepwater Horizon platform blowout.
The NCP outlines a nationwide network of response organizations that may be activated in response actions. National planning and coordination is accomplished through the National Response Team (NRT), which contains 15 federal agencies. EPA chairs the NRT, and the Coast Guard acts as vice chair. The NRT provides policy and program direction to Regional Response Teams (RRTs), which are responsible for regional planning and coordination of preparedness and response actions within their geographic territories.
The NCP also provides for the following measures to organize responses to releases:
procedures for removal actions under CWA and response actions under Superfund;

procedures for including state governments and other persons in response actions;

procedures for compiling and making available administrative records of response actions;

procedures for the use of dispersants and other chemicals in removal and response actions; and

designation of federal and state trustees for natural resources.
The latest changes apply to use of dispersants.
What requirements apply to use of dispersants?
NCP provisions for "Use of Dispersants and Other Chemicals" appear in 40 CFR 300.900 – 300.920 (subpart J of part 300). These requirements, including the new ones, are:
General provisions (section 300.900) – this section notes that this subpart provides a schedule of dispersants, other chemicals, and other spill mitigating devices and substances that can be used in carrying out the NCP (as required by CWA)

NCP Product Schedule (section 300.905) – this section notes that EPA provides for a schedule of products useable for NCP responses

Authorization of use (section 300.910) – this section directs RRTs and area committees to consider dispersants and related substances listed on the schedule from this part, in planning for possible releases and in developing responses to actual releases.

Monitoring the use of dispersants (section 300.913) (NEW effective 1/24/22) – this section requires the responsible party to:

monitor any subsurface use of dispersant in response to an oil discharge, any surface use of dispersant for more than 96 hours after initial application, and any surface use of dispersant in response to oil discharges of more than 100,000 U.S. gallons occurring within a 24-hour period,

submit a Dispersant Monitoring Quality Assurance Project Plan (DMQAPP) to the applicable on-scene coordinator, including extensive required information about the substance, quantities and concentrations used, size and type of release, and local environmental conditions and "ecological receptors" subject to exposure,

submit ongoing required daily and event-related reports

Data requirements (section 300.915) – this section lists data requirements for dispersants, surface washing agents, surface collecting agents, bioremediation agents, burning agents (reserved since none are authorized), miscellaneous oil spill control agents, sorbents, and mixed products. For example, the data required for dispersants are:

Name, brand, or trademark under which the dispersant is sold.

Name, address, and telephone number of the manufacturer, importer, or vendor.

Name, address, and telephone number of primary distributors or sales outlets.

Special handling and worker precautions for storage and field application.

Shelf life.

Recommended application procedures, concentrations, and conditions for use depending on types of situations.

Dispersant Toxicity.

Additional data requirements that incorporate American Society for Testing and Materials (ASTM) standards (i.e., 1992 standards effective when this section was adopted)

Dispersing Agent Components.

Heavy Metals, Cyanide, and Chlorinated Hydrocarbons (i.e., if any)

Identity of the laboratory that performed the required tests, qualifications of the laboratory staff, and laboratory experience with similar tests.
Addition of products to schedule (section 300.920) – this section sets out procedures for adding products.
What now?
These new requirements were motivated by the massive use of dispersants during and following the Deepwater Horizon disaster, and the subsequent environmental contamination and consequences. They reflect the latest thinking about dispersants, including the important evolution of that thinking beyond the traditional idea that dispersants reduce environmental impacts and to the point of thinking about how to reduce their secondary effects. While directly applicable only to situations covered by the NCP, these considerations should apply to organizations that may use dispersants to break up smaller spills affecting their operations.
Self-assessment checklist
Is the organization involved in planning or responses covered by the NCP?
If so, has the organization reviewed planned or actual uses of dispersants and related substances in response to releases?
If the organization does not handle oil or hazardous substances in ways subject to the NCP, has it reviewed planned or actual uses of dispersants and related substances in response to releases for which it may have responsibility?
Where can I go for more information?
About the Author

Jon Elliott is President of Touchstone Environmental and has been a major contributor to STP's product range for over 30 years.

Mr. Elliott has a diverse educational background. In addition to his Juris Doctor (University of California, Boalt Hall School of Law, 1981), he holds a Master of Public Policy (Goldman School of Public Policy [GSPP], UC Berkeley, 1980), and a Bachelor of Science in Mechanical Engineering (Princeton University, 1977).

Mr. Elliott is active in professional and community organizations. In addition, he is a past chairman of the Board of Directors of the GSPP Alumni Association, and past member of the Executive Committee of the State Bar of California's Environmental Law Section (including past chair of its Legislative Committee).
You may contact Mr. Elliott directly at: tei@ix.netcom.com